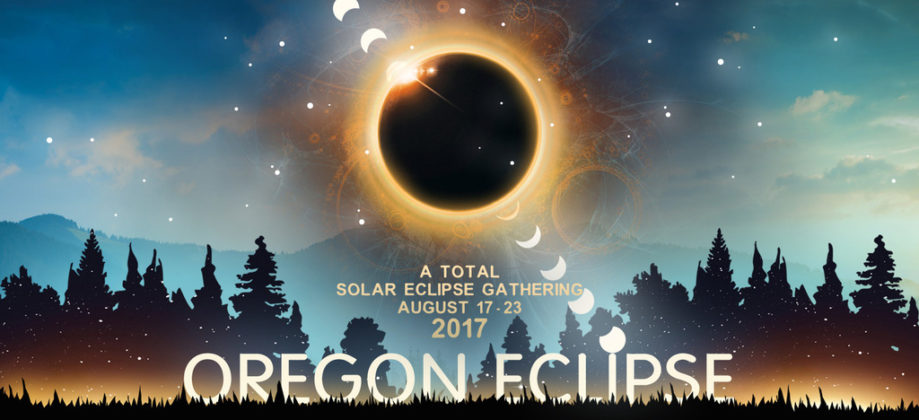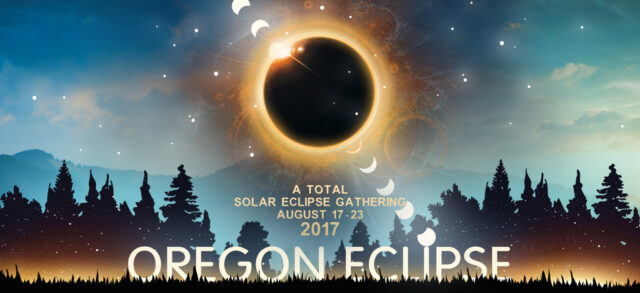 The Oregon Eclipse Gathering keeps getting more massive, as organizers have begun to roll out the line-up over the past week. The 7-day international gathering brings together 11 of the world\'s premier independent festivals to celebrate the first N.A. total solar eclipse since 1979.
Over 300 names have been unveiled for the seven stage event. Welcome to The Eclipse Stage, featuring all things psybass, downtempo, jamtronica, and future funk. Come get low to the ground with Bassnectar, G Jones, Opiuo, and Thriftworks. And you can\'t go wrong with two nights of STS9, two nights of String Cheese Incident, Papadosio, Phutureprimitive,  Shpongle, The Glitch Mob, Beats Antique and Polish Ambassador.
The Silk Road Stage brings together the most international assortment of artists y0u\'ll see this year. Come wet your musical pallet will this global collection of entertainers that will take you on a sonic adventure like you\'ve never experienced before.
Hosted by the Vau de Vire Society, The Big Top Stage puts jam, Americana, bizarre cirque, burlesque, and hip-hop performance acts center stage. Featuring high-flying and unpredictable acts like EOTO, Steve Kimock & Friends, Karl Denson\'s Tiny Universe, Elephant Revival and more.
Additional stages include the Earth, Sun, Moon, Sky and more covering psybass, house and techno, uptempo psychedelic music, dubstep, trap, and most electronic music genres.
Experience passes go on-sale tomorrow, February 28th, through March 2. Be sure to RSVP t0 the Facebook event page to stay up to date on information as it becomes available. Also check out pictures of the event below!!
Oregon Eclipse Gathering brings together the producers of Symbiosis Gathering (California), SONIC BLOOM (Colorado), Bass Coast Festival (Canada), Envision Festival (Costa Rica), Hadra Trance Festival (France) Noisily Festival of Music and Arts (UK), Festival Ometeotl (Mexico), Origin Festival (S. Africa), Rainbow Serpent Festival(Australia), Re:birth Festival (Japan), and Universo Paralello Festival (Brazil) for what is sure to be the most imaginative and memorable festival experience of your lifetime.
**Disclaimer** As the date of the August 21 eclipse draws near, keep this important safety information in mind: You MUST use special eclipse safety glasses to view a partial eclipse and the partial phases of a total eclipse. To do otherwise is risking permanent eye damage and even blindness. The ONLY time it\'s safe to look at a TOTAL eclipse without proper eye protection is during the very brief period of totality when the Sun is 100 percent blocked by the Moon. If you\'re in a location where the eclipse won\'t be total, there is NEVER a time when it\'s safe to look with unprotected eyes.