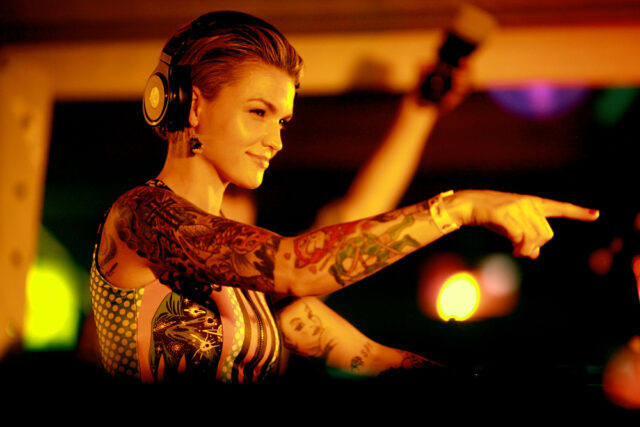 Ready for the internet to start fantasizing about OITNB star Ruby Rose again? Well be prepared because the newest actress in the Netflix original series Orange Is The New Black has teamed up with Avicii\'s management, Connected Artists. Making the most of her 15 minutes of fame, Ruby Rose is being booked for shows through Connected Artists, furthering her career as an DJ.
Ruby\'s rise to internet fame started when the newest season of OITNB was released, which left everyone drooling over their keyboards. Ruby Rose is more than just a lesbian daydream, she\'s also a disc jockey – and she has been for some time. 4 years in the making, Ruby has been across the globe Dj\'ing, and recently has been getting panties thrown on stage during her sets as a omen to a particular OITNB scene.
Ash Pournouri, the founder of Connected Artists, recently announced on his Instagram that Ruby Rose will be joining their roster, right next to Axwell /\\ Ingrosso, Avicii and Alesso! Congratulations Ruby, here\'s to good music and more panties being thrown on stage.
Happy to welcome @rubyrose to the agency roster! #connectedartists https://t.co/BVQlO8uzgl

— Ash Pournouri (@AshPunani) July 8, 2015
Read More at EDM.com