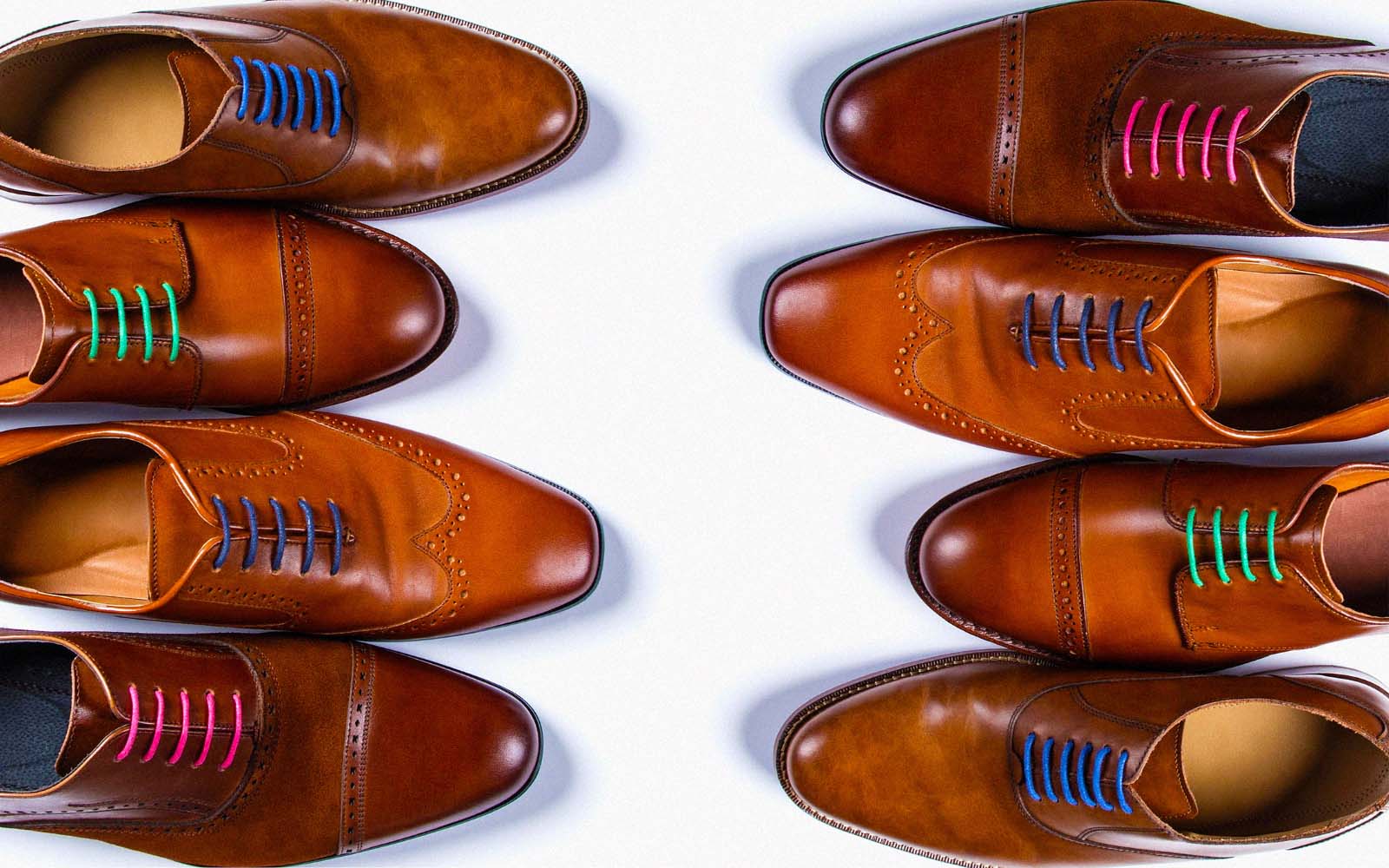 It is said that there is a specific type of shoe for every occasion, and even though there are some models that can be easily dressed up or down, you still need to know the basics of men's footwear. If you don't choose the right model, you may end up feeling extremely uncomfortable or you may just not be able to complete the outfit and look as perfect as you want. In this article, we are going to talk about the different types of men's formal shoes and we are going to give you some tips for choosing them. Keep on reading to find out how the comfort depends on the type and what you can do to look amazing for every occasion and event.
1. Oxfords
This is the most popular type that you can go with, and they are said to be the classic model that can be paired with pretty much anything. They are extremely recognizable and they are a smart option for work, birthdays, and even weddings.
Know that this type is known for the amazing details on the top of the footwear, and if you want to style them perfectly it is best to find pants that are not going to hide the details and make the shoes look like every other dress footwear. If needed, it is best to have your pants tailored so they are the right length for the style. They come in different types and colors; however, this model is always easily distinguished.
2. Cap-toe
The cap-toe model has been worn for decades by gentlemen and those with style, and even though there are many new types that are more modern or popular, this type will never go out of style.
The timeless detail on top of the toe goes perfectly with any suit and you can just put them on and feel like a million dollars. This model can be seen in pretty much every classic movie and it is the number one option when it comes to black and white tie occasions.
Know that these are not your everyday shoes, so it is best to keep them safe and protected until you are invited to an event where you want to make a statement. They best look with a suit, even though you can combine them with trousers as well.
3. Loafers
Loafers are some of the most comfortable shoes that you can find on the market, and they are easy to dress up or down. They can look formal or semi-formal and they are the most versatile option in this article.
The great thing about this model is that you can easily find pairs that fit your budget, and you don't have to spend thousands to look amazing. You can find them in pretty much any color that you want, and they also come made of different materials. The Bruno Marc loafers are a great option for men who want to look great at every event, and these pieces are durable, reliable, and easy to wear.
The best thing about these models is that they don't come with any type of laces, so they are really easy to put on or off. This also adds to the comfort because there won't be any additional stress and strain on your foot. They are going to gently hug your feet without cutting them anywhere and you can put them on or off without having to lace them all the time.
If you are interested in this model, you can find different types, and designs, and get some ideas on https://brunomarcshoes.com/collections/loafers.
4. Monk Straps
This may not be everyone's choice but these models are definitely a classic choice that you have to try before you decide if you like or don't like them. Just like every other model on this list, they are recognizable and they can be noticed in the crowd.
They are similar to loafers and they don't come with any type of laces, so you don't have to worry about the laces coming undone throughout the night. However, you need to be careful when putting them on or off, because you can damage them if you put too much pressure on the heel.
You can choose if you want to opt for the square toe or if you want to go with the slightly pointed toe option. Of course, the metal buckle that is on top is a detail that you cannot go without and the black, leather models are the ones that are said to be the classic ones.
They are a great option for any formal or corporate event, and similar to the loafers, they are pretty easy to wear and feel comfortable in.
5. Formal boot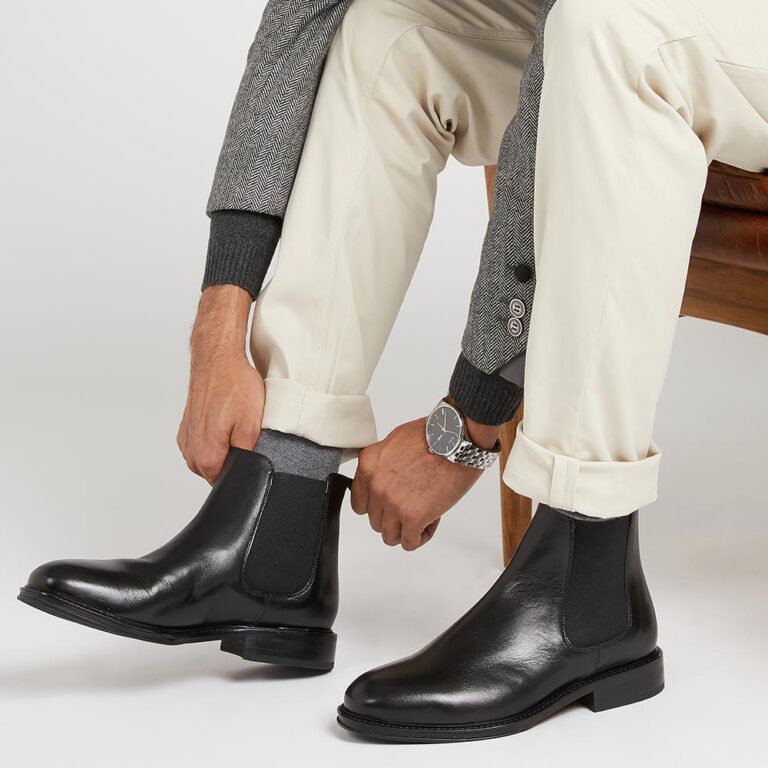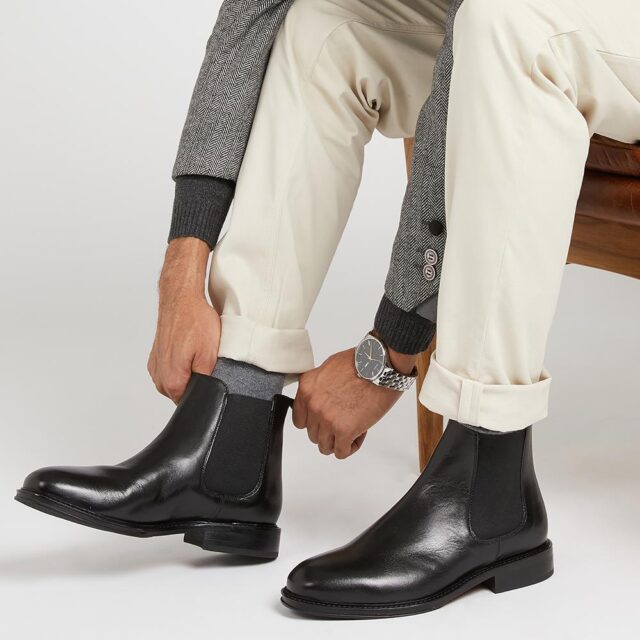 The last option we are going to talk about is the dress or formal boots. These formal shoes for men are a great choice for people who want to be dressed up and still not too formal. They can easily be dressed up or down, and they don't look like the typical boot that you can see anywhere and everywhere.
Note that these are usually worn in afternoon events, however, they may not be the best choice for black-tie events. If you have a corporate gathering, a casual wedding, or a birthday party, they are a great option, however, if you are invited to a really formal event, it is better to opt for another model.
You should have at least one pair of black formal boots, and you can choose different colors of laces that are going to make the pair look more casual or more dressed up. You can choose at Stride Wise to combine them with a casual suit, trousers, or pants in any color that is going to be a perfect combination with the rest of the outfit.
These are some of the most popular models of formal footwear and you can style them even further by choosing different colors and materials. Know that black leather is always the safest option when it comes to timeless elegance, and you can increase your collection and options by purchasing all the models and combining them with different outfits that are going to make you look trendy and classic.