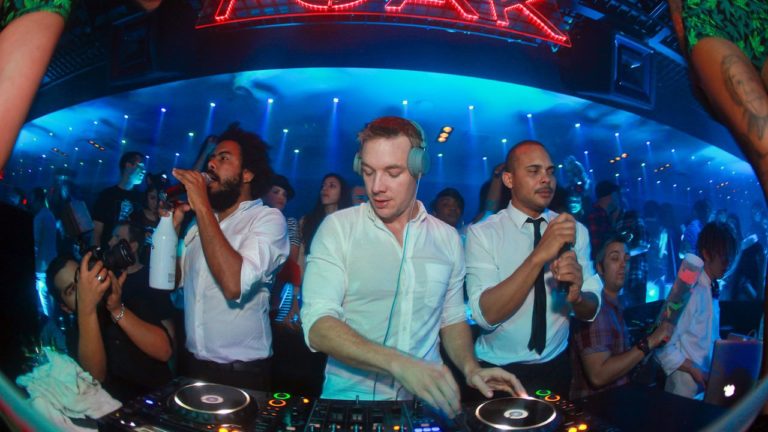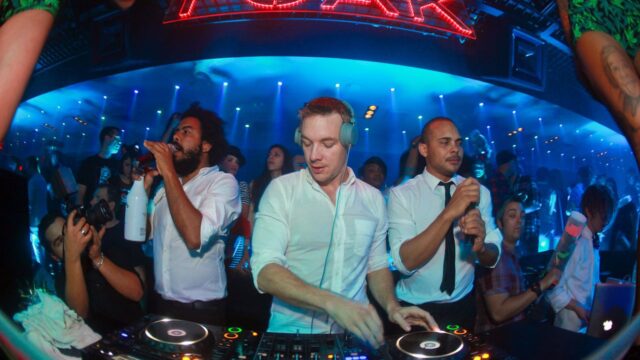 Major Lazer has always been a unique force in electronic music. First consisting of Diplo & Switch, they released their first album Guns Don\'t Kill People…Lazers Do in 2009. Switch left the group in 2011, and Major Lazer now consists of Diplo, Jillionaire, and Walshy Fire. They released their first album together (Free the Universe) in 2013.
In a recent interview with inthemix, the group revealed that their next album, Peace is the Mission, is due for release on June 1st. The group also stated that they\'re trying to release another album as soon as possible.
\"We already have a name for it, it\'s called Music is the Weapon, and it\'s gonna come out later this year or early next year for sure,\" said Walshy Fire. \"We have about two more albums worth of material\"
The main thing holding back this album from a release is the tracklist. Although they have plenty of material, the group still has to decide which ones to include on their fourth album. Music Is the Weapon will have a similar mix of festival and club tracks. With festival season approaching and Diplo\'s extremely busy schedule, it wouldn\'t surprise me if this album gets pushed back far into next year.
Pre-order the official CD Bundle from Major Lazer\'s website here.
Source: inthemix
Photo Credit: Vimeo