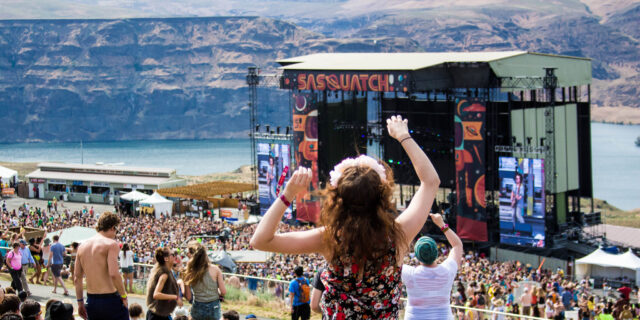 Sasquatch! Music Festival 2015, a Live Nation festival
Live Nation has ramped up security measures at their festivals in wake of the Manchester terror attack. Late Monday evening, a suicide bomber detonated a device outside of Ariana Grande's concert at the Manchester Arena. Reports indicate the explosive device was in a blue backpack.
In response to the attack, Live Nation elevated security measures at upcoming festivals, most notably at Sasquatch! Music Festival.
To be noted: the above image was posted to the festival's Facebook page and has since been hidden. There has been no further comment from anyone at Sasquatch!
No bags will be permitted in the festival grounds besides small purses and one gallon clear backpacks. Additionally, Camelbak backpacks and similar models must meet the specified dimensions in the notice and reservoirs must be empty of any liquid.
We are not sure how this will impact other Live Nation events. As of now, a Bonnaroo representative has indicated it will not enforce the same security measures. However, this may change.
Updates will follow as we learn more information regarding security protocols.
Via EDM Sauce