Commercial spaces are the biggest consumer of lighting technology. A good lighting setup is the backbone of any business and thus it requires special consideration. In most commercial spaces the lighting setup is expected to function round the clock without causing any interruption.
What are commercial spaces?
Commercial spaces are mostly spaces which are of public use round the clock. These spaces include universities, gymnasiums, exhibition centers, hospitalls, offices, shopping malls etc. Such spaces accommodate a lot of the general public at the same time and there are several businesses running under one roof in most cases. For this reason it is essential to have a general as well as independent lighting layout which fulfills all the ambient and general lighting requirements.
Offices: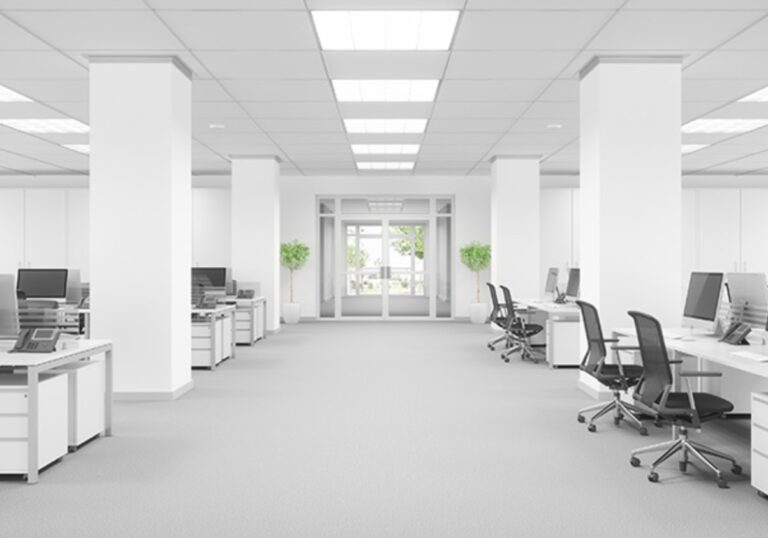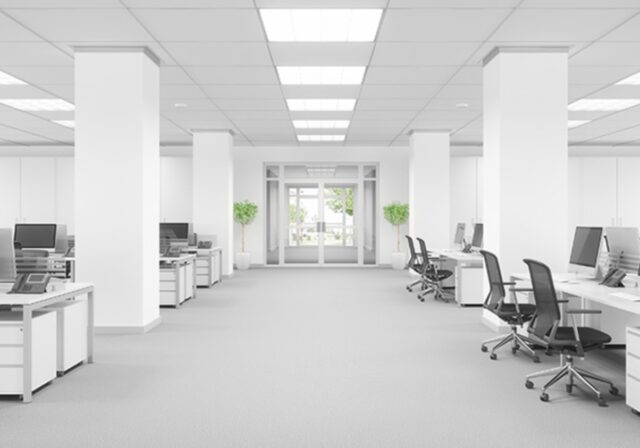 Offices have a very identical setup which requires mainly one or two types of fixtures like LED troffer lights or LED panels to accommodate the lighting setup. They are either functional all day round or for 8-12 hours so the most appropriate light fixtures are LEDs as they provide uninterrupted lighting which is glare free and directional.
Hospitals: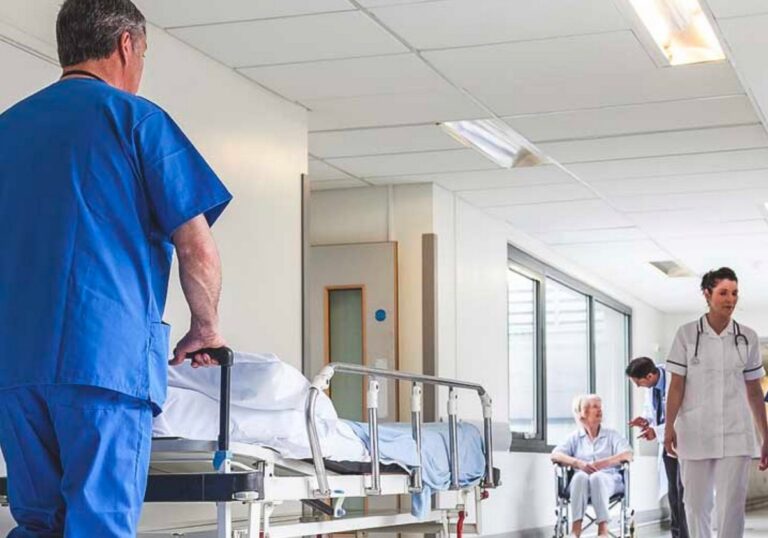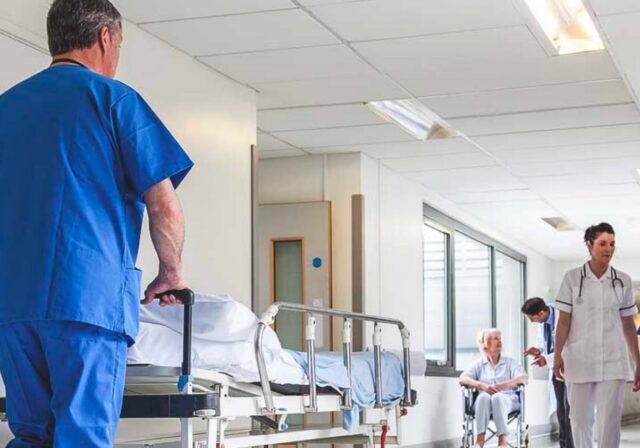 Hospitals are functional round the clock and they require special kinds of light fixtures which are also not dangerous to the health of people in that area. There are special kinds of hospital light fixtures which are safety rated for use in technical spaces as well as over beds.
Universities: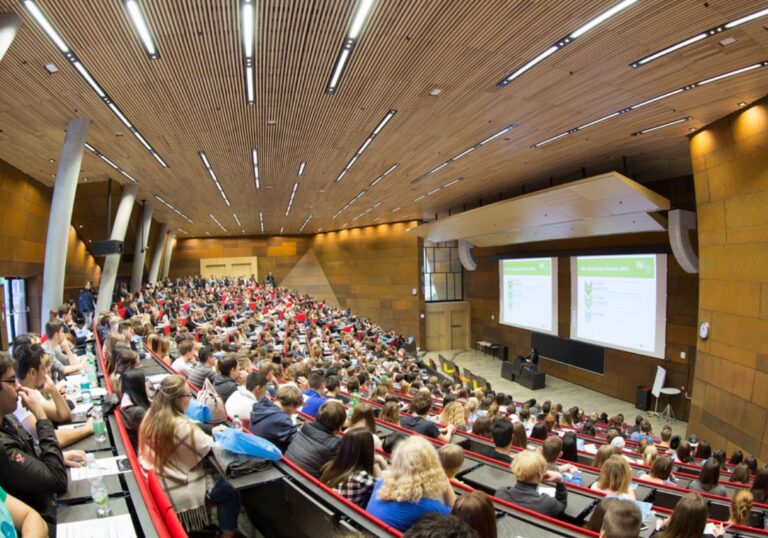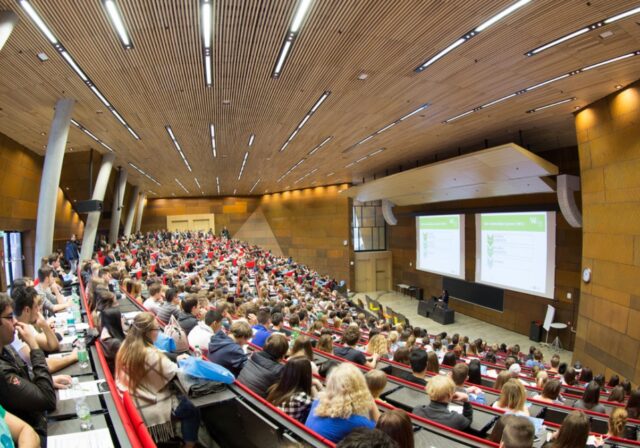 Universities physically accommodate a large group of people and they require safe, bright and effective lighting which promotes a healthy environment for learning and interactive activities. These spaces require both indoor and outdoor lighting for safety and maintenance of the place around night hours.
Shopping malls: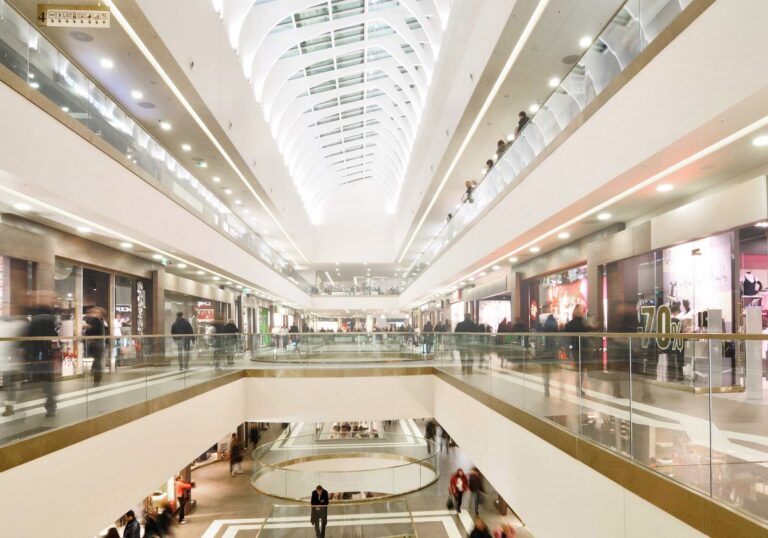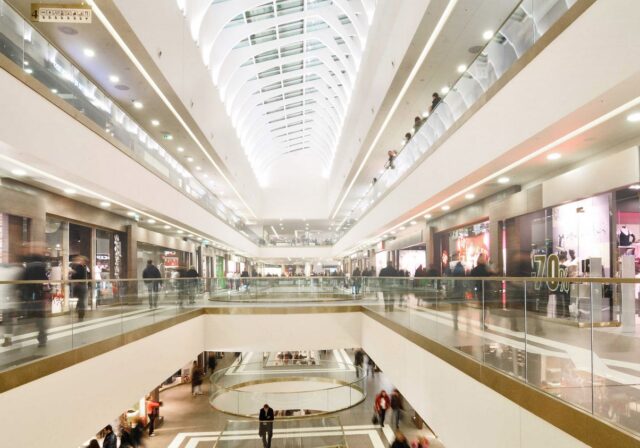 These spaces cater to several businesses under one roof and therefore a lighting setup bright enough to illuminate a space while helping with advertisement of any brands is necessary. A large number of people flock in and out during business hours so a general lighting setup with backup is highly important. LED technology has a vast range of fixtures available to cater the needs of each and every business extensively.
Commercial light fixtures
Commercial light fixtures vary in shape, size and independent features based on their application which can be both indoors and outdoors. These lights are powerful and effective, easy to install with several benefits. They can be categorised as per their requirement such as for general lighting, for security lighting and for ambient lighting, which you can browse here.
Indoor commercial lights
These lights are for general lighting patterns. They illuminate the space adequately for enhanced productivity, visibility and safety of the general public.
1. Troffer lights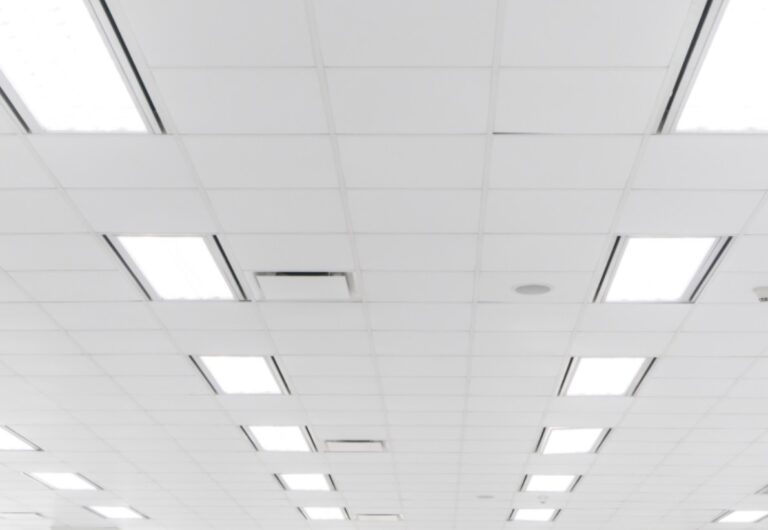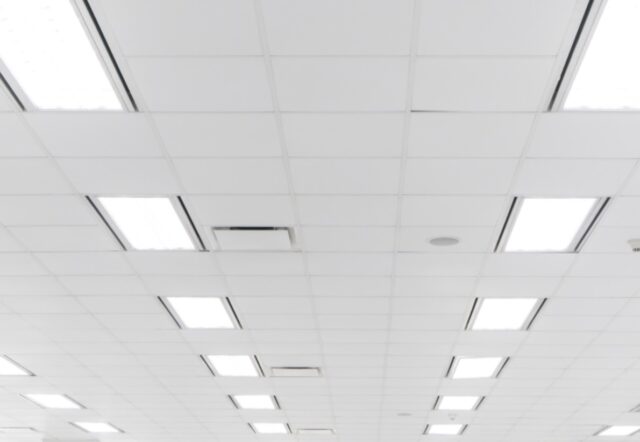 Troffer lights are the oldest commercial light fixtures in the market and they are largely of use in office spaces. Here the ceiling design is modular which requires recessed mount troffer lights. Most of them use fluorescent lamps which are highly ineffective and costly that's why they are now upgraded with LED lamps which are far more effective, have better light coverage and do not require much maintenance.
2. LED panel lights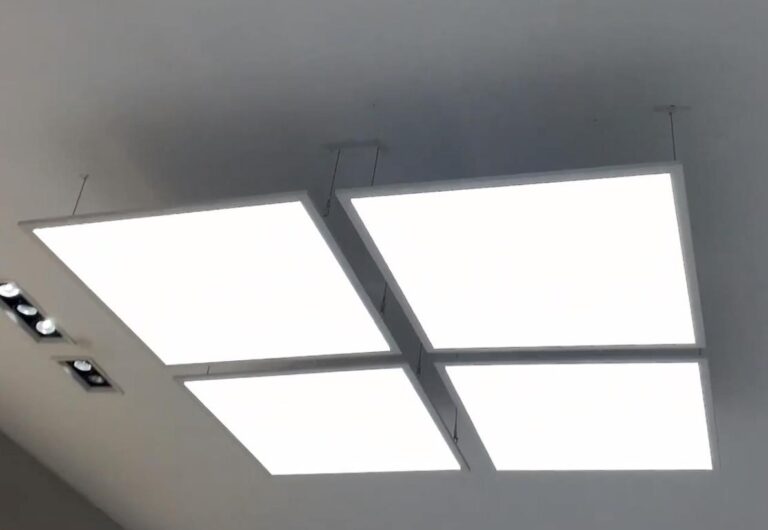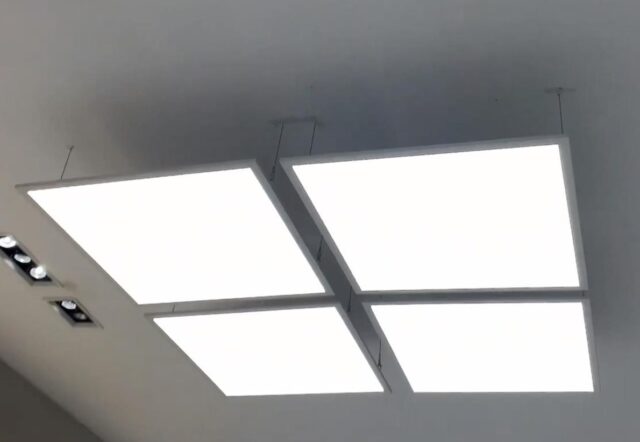 LED panel lights are quite recent technology which is largely of use now in offices, schools, hospitals, or any commercial space due to their versatile nature. The panel light are available in square round and rectangular designs while they have a very low, sleek and stylish profile. They are better than troffer light fixtures in many aspects and are now largely in demand.
3. UFO high bay lights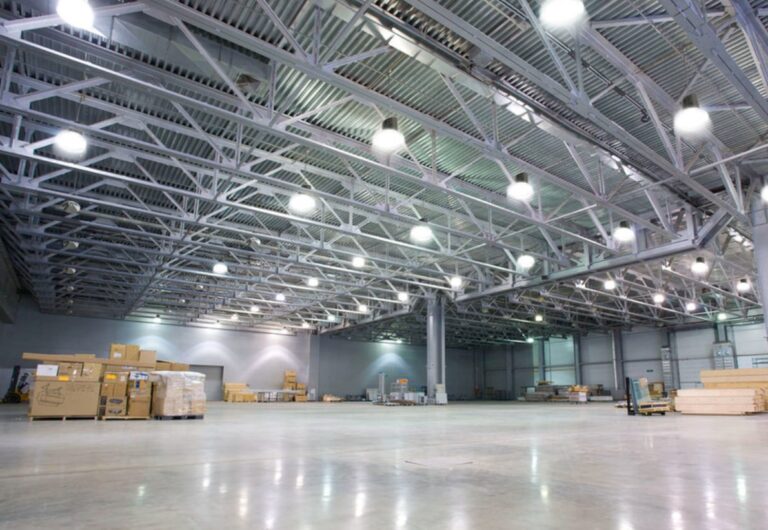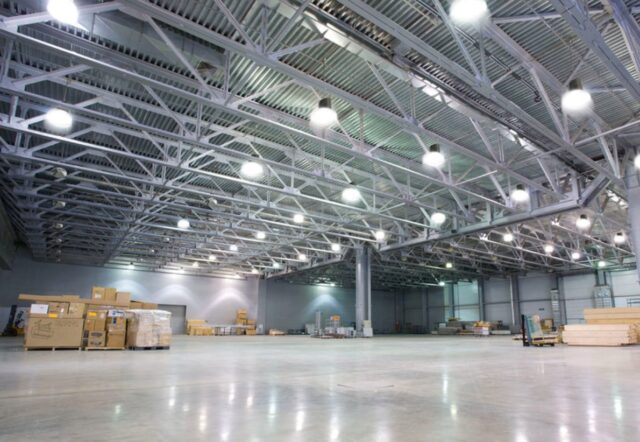 UFO high bay lights are quite decent light fixtures for high ceiling areas, they have a vast commercial application and their design allows them to be integrated in any high ceiling area. UFO high bay lights are also pairable with reflectors which help with effective spread of light. These lights can suspend from the ceiling at any elevation level.
4. Track lights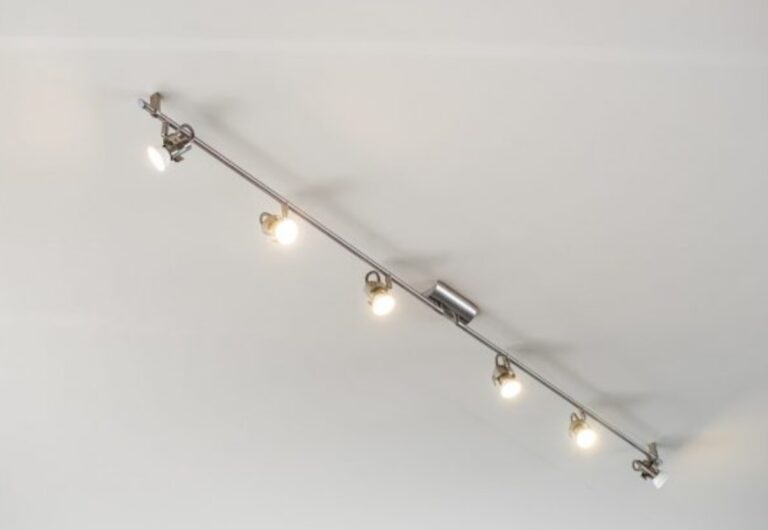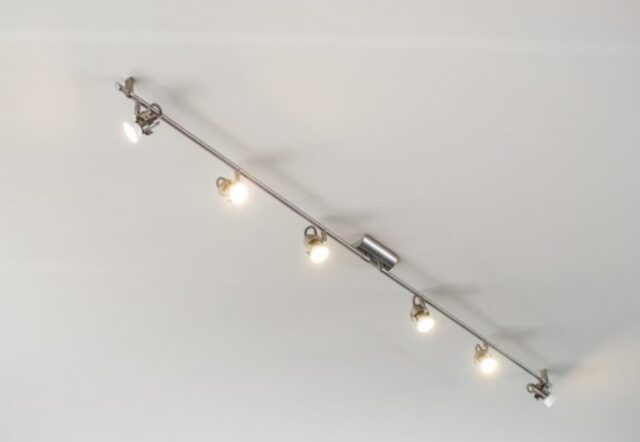 Track lights are quite decorative and a simple track can carry a number of track heads which are rotatable and hence they can cover for accent lighting in galleries, shops, hallways in any area.
Outdoor commercial lights
Outdoor commercial light fixtures are mostly for ambience and security of the place. They illuminate the area around the building parameter as well as provide extra light for security and ambience.
Two of these main light fixtures are:
LED wall packs
LED wall packs are smaller compact light fixtures which install on the walls. These wall packs have different cut off designs which allow them to be quite versatile. Wall packs are installable on entryways, pathways, boundary walls, corridors etc.
LED wall packs are IP rated fixtures against water, dust and any environmental factors.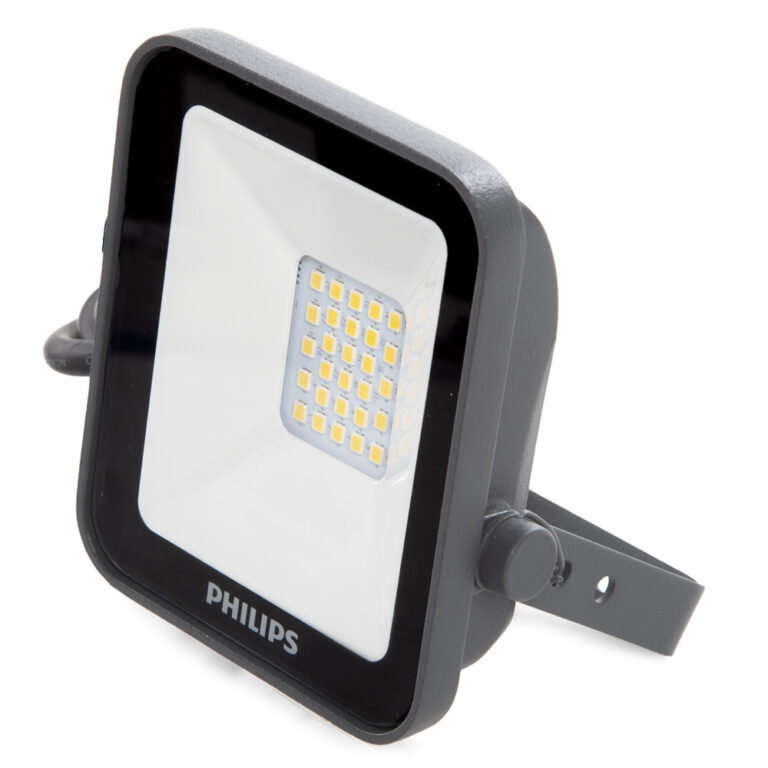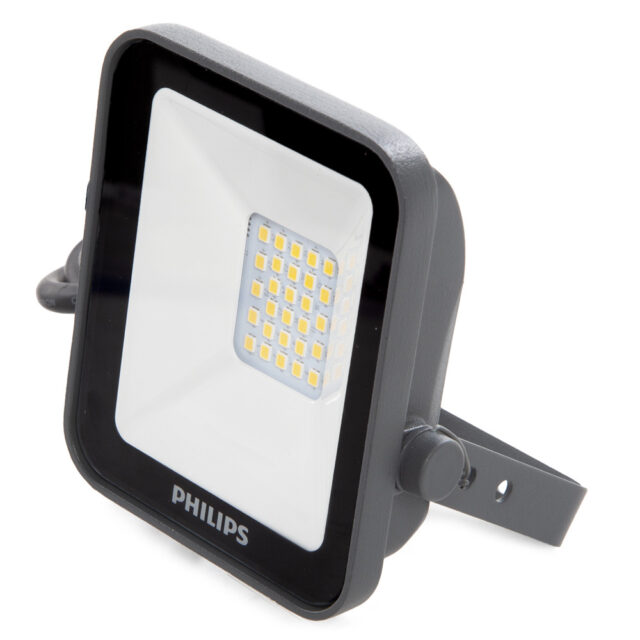 LED flood lights
LED flood lights are broad beamed light fixtures for outdoors. They are largely of independent use in stadiums, parking lots, or any open area. The beam angle of a flood light is 120 degrees and it is adjustable for different elevation levels. These flood lights also have built in photo sensors which are very energy-saving. These flood lights come with various mounting options and different designs for general architectural or facade lighting.
Most of these light fixtures are durable and have aluminum or die cast aluminum housing which is resistant against all kinds of environmental factors which directly affects the fixture's life span and function. These housings allow different mounting options and protect the lamp and other electrical components.
Conclusion:
Commercial lighting encompasses a number of public settings which are essential for day to day business and it determines the progression of any business. There are many benefits of LED light fixtures as they are energy efficient and run on lower wattages while providing higher lumens. LEDs have a directional way of lighting and it saves a lot of light energy from getting lost in the surroundings before hitting the point of illumination. These lights support motion sensors, are dimmable and last for around 10 years while having very low maintenance costs.