Battlestate Games is doing a clean swipe of all Escape From Tarkov characters on December 24th and is giving the game a full overhaul for 2021 with a plethora of new additions, character tweaks, and new inventory management. Everyone knows how notoriously difficult it gets after players achieved that level 40 grinding for hours day by day only to have your character re-rolled to level 1 with a naked inventory.
Yet everyone seems to enjoy the grind starting from scratch every few months and doing it all over again, or at least a version of it.
So, what's new, is it easier to level up?
Yes, and no… Battlestate Games introduced changes to almost every aspect of the game, and before we go into the best leveling methods and groups for this activity, we are going to comment on some of the detailed changes introduced in the 12.9 patch sweep.
Added and changed:
Additional customization for head and voice on character creation screen. Two new heads for each new faction added – but you cant change the head and voice option once a character is created and live. Opting for different picks will  be available only after the next wipe, so pick carefully
PMC gear sets have been reworked.
The "Woods" expansion.
Metabolism has been reworked and is now more potent at later levels.
New Skill – Immunity
Ammo now has a chance to inflict bleed, depending on ammo type you can now inflict light or heavy bleeding for additional damage to the enemy.
The New AI feature will enable players to select all available items from the Flea Market with a single click. The user interface of the flea market has also been smoothed out and some "quality of life" changes have been introduced to the market.
Added "All" button in the purchasing menu when buying from dealers via Flea market. Now you can select all available items with a single click.
Face shields and glasses reduce the blindness effect, the time duration from flashbang rounds and some type of grenades (need more details here)
In the first week of playing, players will receive a supply package with extra in-game goodies to enjoy and offer a headstart.
Movement sounds have been reduced and interaction with grass, bushes, and other vegetation.
Armbands on your character now cannot be looted on death and are not lost when dying.
Dragging items from in and out of inventory is highlighted now and can be toggled on or off from the settings menu.
Confirm action now by pressing enter (was not available in previous patches, hoping this will help to skip dialogue faster).
W-List filters are now modified separately and don't affect additional tabs opened when using the Flea Market.
New equipment and clothing are added: PMC tops and bottoms, body armor, rigs, Smoke balaclava, and tops for the Scavs.
Transported objects now will have restrictions applied by their respective containers. It is no longer allowed to put amount with a thermal sight in a secured container unlike in previous patches.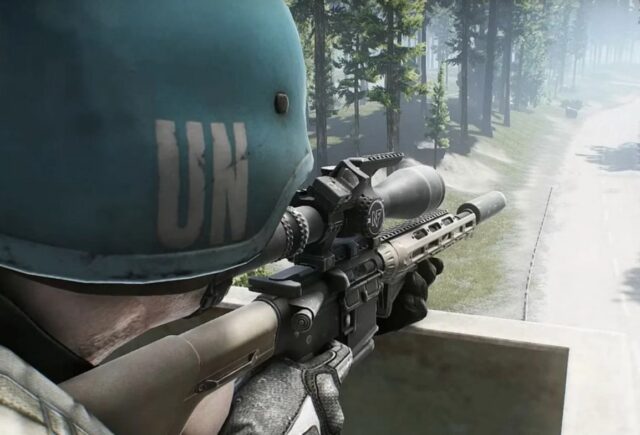 Reward Letters in coop now have a few seconds delay before becoming available.
A lot of characteristics changed for various weapon mods,
Added various new clothing, equipment in form of, rigs and armor, PMC tops and bottoms Smoke balaclava and tops for the scavs
Lots of quests updates, completion terms, starting conditions and the loot rewards afterward.
Lowered the overweight threshold from 40 down to 35.
Quests: Jaegers are now much easier to complete, and hopefully will not require a full stack of trained players to complete. Should be easily doable within an hour or less.
Some ammo dealers now have increased purchase limits and allow players to carry more.
Recoil control skill now has around 15% lower bonus to recoil control, the higher impact for horizontal patterns.
Alright, that's it for some of the general changes in the game, how does this change leveling?
As the game progressed in 2020, people realized that counting on the game for matchmaking isn't always the best way to go. Many opted to reach out to various EFT communities in hope of progressing through the game faster. While some enjoy their favorite Tarkov streamers on twitch and opt to look for players there, others are using LFG groups and dedicated websites such as d3hell.com for helping new players level fast in this game by providing Tarkov boosting. Playing with random players that are not willing to dedicate 8+ hours per day won't get you far in this game, so as the communities grew larger, so did the demand for quality teammates on which you can rely on. Looking for group forums, Reddit subsections and boosting websites are a great way to get that advantage over the average player base, especially if you are not ready to devote 10+ hours every day grinding to hit that level 40 or 45.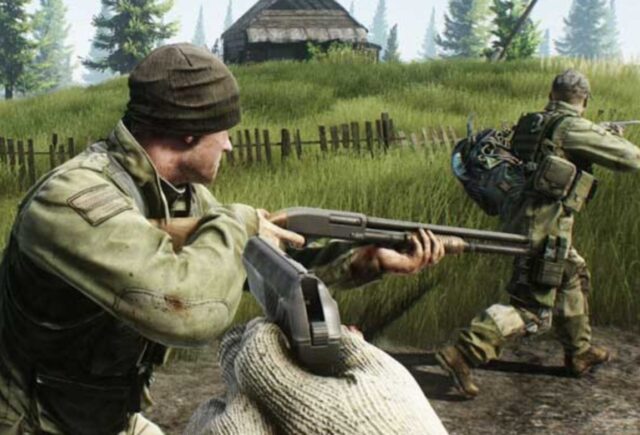 How safe are these activities, are there any alternatives?
Most twitch streamers have large followings and are very well known to the Tarkov community. Many offer to tag along with players, provide free guides, and coaching on how to progress fast. Looking for group communities on the other hand are usually comprised of players like you, looking for passionate groups to play with and don't want to waste time with casuals that are here just for the casual 1h evening session.
Websites that specialize in these services however usually have third-party review systems and are active on social media where they offer interaction with their players and often opt for carrying services where you are invited to the party and assigned a professional teammate to help you progress faster in the game. Some even opt for third-party review services such as Trustpilot and reviews.io which further verify their legitimacy but make sure to use google before deciding where to turn for power leveling, do your own research and decide what's best based on what others comment about these third parties.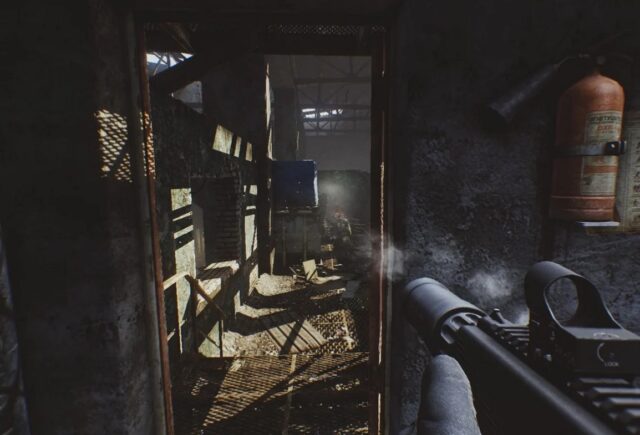 What's next for Escape from Tarkov in 2021?
This game is in open beta for almost 3 years and going strong, and even in this perma-beta state players are enjoying it and playing it non stop, wipe after wipe. Battlestate has given no official response on the official release date of this game, but players are wondering is there even a need for one?
What is "wipes" in this beta mode, will probably be seasoned once the game goes live, so the only thing that a "Full Release" (whatever that means) will offer for this game is probably more content and some balance tweaks. The loot and shoot formula has served the game well since the release 3 years back, and Battlestate games is poised to stick to it.
Although tweaks and boosts to experience gain would be more than welcomed for the level progression at least, the only thing for players to do is play the game, give feedback on the official forums, and hope for a response loop from the Tarkov devs in order to improve the game. After all, not everyone is ready to put in 10+hours every day for months in order to hit that max level, but those that do, sometimes decide to offer their services to new players and help them progress faster and hopefully narrow down that progression brick wall called level 45.