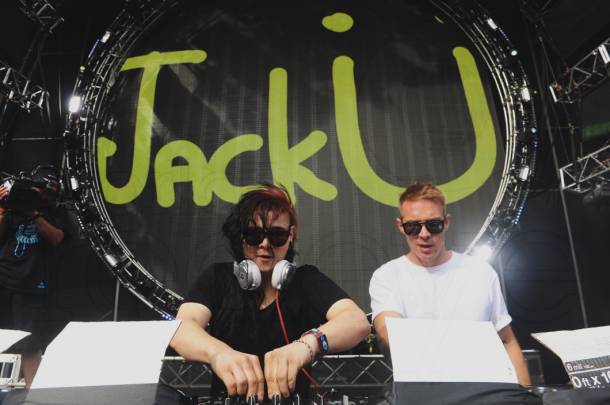 Spring Awakening Music Festival released it\'s official lineup earlier this month which also mentioned a surprise headliner that would later be announced.
The popular online-event listing service BandsInTown leaked information to it\'s users suggesting that the Jack Ü duo would be performing at Chicago\'s very own EDM festival.  Although SAMF have not confirmed or denied this rumor or made mention of the surprise headlining artist, it could actually be plausible.  Diplo is already listed as a headliner for Saturday night and makes up one half of the Jack Ü partnership with Skrillex.
For the past couple of months, the duo have been touring together as the Jack Ü act, but have yet to make an appearance in Chicago; making the festival the ideal opportunity.  Other thoughts are that this leak of information could have been a marketing ploy designed to help promote the festival and gain publicity or it could have just been an honest mistake made by BandsInTown.  Only time will tell.
Take your chances and purchase SAMF tickets here.