Heat Transfer Vinyl (HTV) is a versatile material that can be used to create custom designs for a range of products. For small businesses looking to offer personalized products to their customers, HTV is an excellent choice.
According to a post by MarketWatch, a study published by Market Growth Reports states that the global market size for heat transfer paper and vinyl was estimated to be USD 1409.8 million in 2021. It's expected that the market will reach a size of USD 1881.6 million by 2028 with a Compound Annual Growth Rate (CAGR) of 4.2%.
In this article, we will explore how small businesses can use HTV to create custom products that are both high-quality and cost-effective.
Choosing the Right Materials
Choosing the right heat transfer vinyl materials is critical for creating high-quality custom products. Heat transfer vinyl comes in a range of materials such as polyurethane (PU), polyvinyl chloride (PVC), and glitter. Each material has its own set of advantages and disadvantages, and the material used will be determined by the application and consumer preferences.
Polyurethane heat transfer vinyl is a popular choice for its durability, flexibility, and easy weeding. As per a report by Business Research Insights, the heat transfer vinyl market can be divided into four main categories: PU heat transfer vinyl, PVC heat transfer vinyl, 3D polyurethane heat transfer vinyl, and heat transfer paper. Out of these categories, PU heat transfer vinyl is projected to have the highest market share in the coming years.
It is ideal for creating small details and intricate designs. PVC heat transfer vinyl, on the other hand, is thicker and more rigid, making it suitable for large designs and letters. Glitter heat transfer vinyl is ideal for adding glitz and flare to personalized items.
Shopping for Heat Transfer Vinyl
When it comes to shopping for heat transfer vinyl, small businesses can take advantage of the convenience of online shopping. Many retailers offer a wide variety of heat transfer vinyl materials that can be purchased online, making it easier for small businesses to find the right materials for their projects.
SIGNWarehouse is one such online retailer that offers different types of heat transfer vinyl materials suitable for small businesses. Their vinyl selection includes glitter, PU, and PVC, among others, enabling customers to choose the most suitable material for their project. SIGNWarehouse also provides resources, such as instructional videos and tutorials, which can be useful for those new to working with heat transfer vinyl.
It's worth noting that there are many online retailers that offer a wide range of heat transfer vinyl materials, so small businesses have plenty of options when it comes to shopping online. It's essential to do your research and find a reputable retailer that offers high-quality materials and has good customer reviews.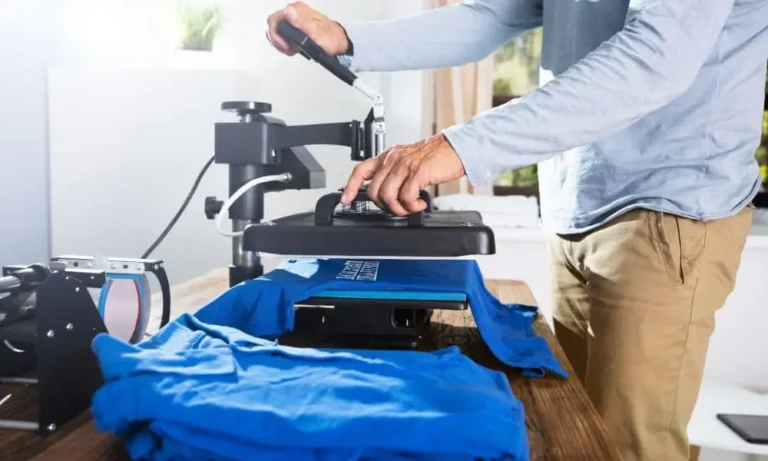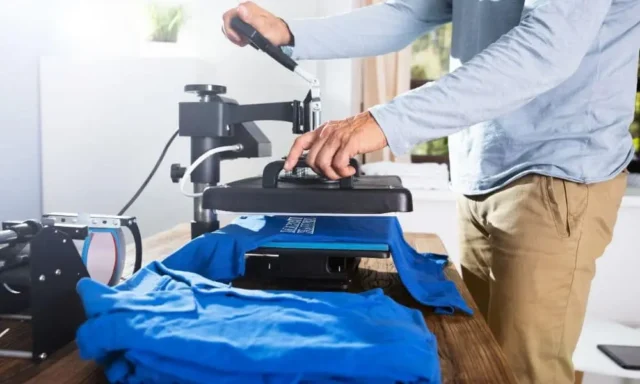 Designing Custom Products
Designing the custom product is an important step in the heat transfer vinyl process. It involves choosing the color scheme, font, and graphic elements that will go on the product. Small businesses can use various design software such as Adobe Illustrator or Canva to create their designs. Alternatively, they can hire a graphic designer to create custom designs for them.
In a 2022 blog post by My Cloud Crew, it was mentioned that graphic designers stay up-to-date with industry trends and incorporate that knowledge into their work. This is one of the reasons why businesses often choose to hire graphic designers for their design needs.
When designing custom products, it is important to keep in mind the customer preferences, the product type, and the HTV material being used. The design should be in line with the brand's aesthetic and message and be eye-catching enough to attract potential customers.
Preparing the Product
Before applying heat transfer vinyl to a product, it is important to prepare the surface properly. This includes cleaning and ensuring the surface is flat and smooth to avoid wrinkles in the final product.
Cleaning the surface involves wiping it down with a clean cloth and a mild detergent to remove any dirt or dust. The surface should be properly dried after cleaning. If the product has any seams or creases, they should be flattened out before applying the HTV.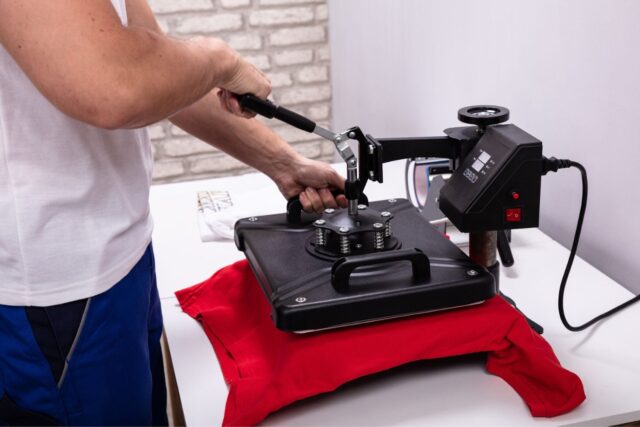 Applying Heat Transfer Vinyl
The final step in the heat transfer vinyl process is applying the vinyl to the product using a heat press machine. The temperature and pressure settings will depend on the type of material being used. It is important to follow the manufacturer's instructions for the HTV material being used to ensure the best results.
After the heat transfer vinyl has been applied, it is important to remove the transfer sheet carefully to avoid any damage to the final product. The product should be allowed to cool completely before use.
Conclusion
Heat Transfer Vinyl is a wonderful solution for small businesses wishing to develop personalized goods for their clients. By selecting the right materials, designing the product, and applying the HTV correctly, small businesses can create high-quality and unique products that stand out in the market.
With the versatility and affordability of heat transfer vinyl, small businesses can expand their product offerings and improve customer satisfaction. Small firms can get a competitive advantage in the market by adopting these tactics into their company processes.