Although we live in times when the beauty industry seems to be at its peak, having a solution to almost any imperfection we have on our bodies. However, well-nurtured, naturally radiant, shiny, and healthy skin is the most beautiful decoration of the face, and make-up can hardly replace it.
It does require investing some time and knowledge, though. Certain seasons offer plenty of natural remedies one can utilize for their skin, and during these times it is often uniform and flawless. Winter and autumn, on the other hand, are those times of the year when the complexion becomes much paler and irregularities more visible.
Closed and heated spaces, cold air outside, and hats and hoods in the colder part of the year have a detrimental effect on the appearance of the skin. But there's one advantage of this time of the year – seasonal discounts and wholesale skin care products. Various creams and serums can provide a remedy, and good makeup can hide irregularities, but did you know that you can ensure the natural glow of the skin from within?
The foods we consume have a direct impact on the appearance of the skin, and we have prepared some tips that will help maintain its radiance even during the winter months. In addition to food, it is extremely important to drink enough fluids. The more fluid the body receives, the better the organs function, and the more beautiful the appearance.
So, find below what natural remedies we suggest you utilize and provide your skin with the best possible glow.
1. All kinds of nuts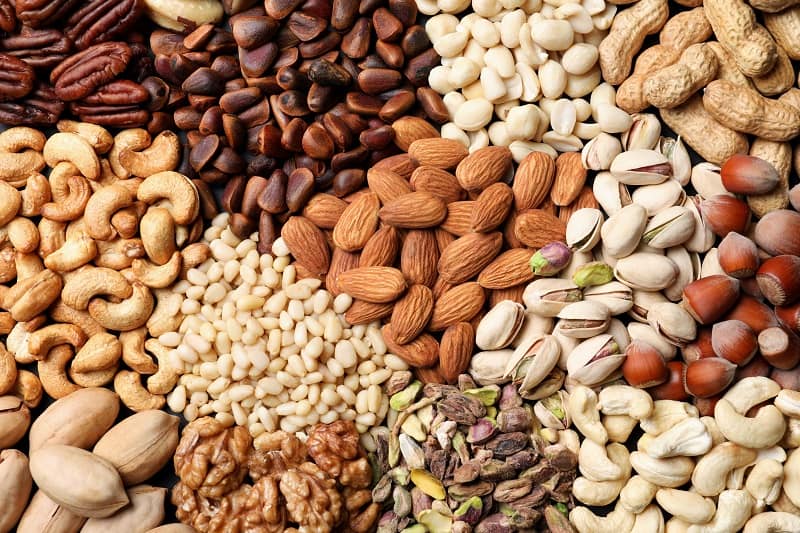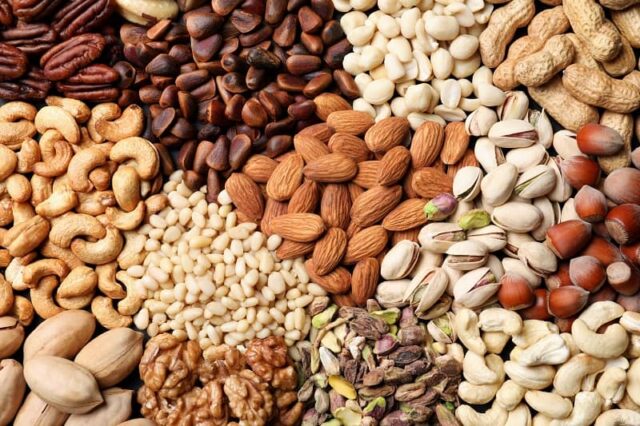 Nuts contain essential fatty acids, such as omega 3, which hydrate and smooth the skin. Walnuts, for instance, are also an excellent source of zinc, a mineral that acts as a protective barrier and helps reduce inflammation. It contains biotin, also called vitamin H, which is important for glowing skin, shiny hair, and strong nails.
2. Avocado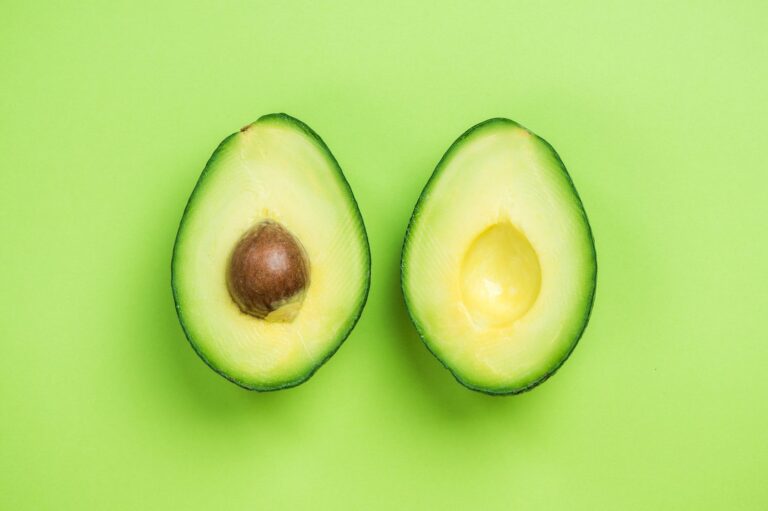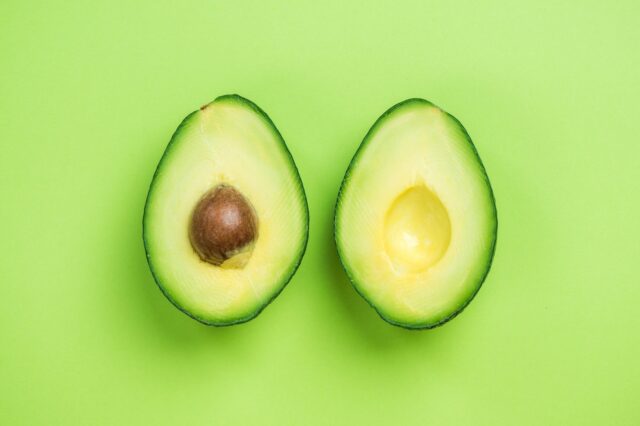 Nutrients in avocado ensure glowing skin, and the fats it contains support moisture supply. In addition, this creamy green fruit is anti-aging both internally and externally. It contains vitamins C and E, which help protect the skin from oxidative damage, while vitamin C also helps in the creation of collagen. If by now you haven't introduced it into your daily diet, do so now. Moreover, find a good recipe and mix it to make a hydrating face mask.
3. Different berries
Berries have excellent hydrating properties. They're also a simple way of feeding the skin with antioxidants that prevent aging. For example, blueberries and acai berries are rich in fiber and vitamin A, and they help normalize oil levels in the skin.
4. Butternut squash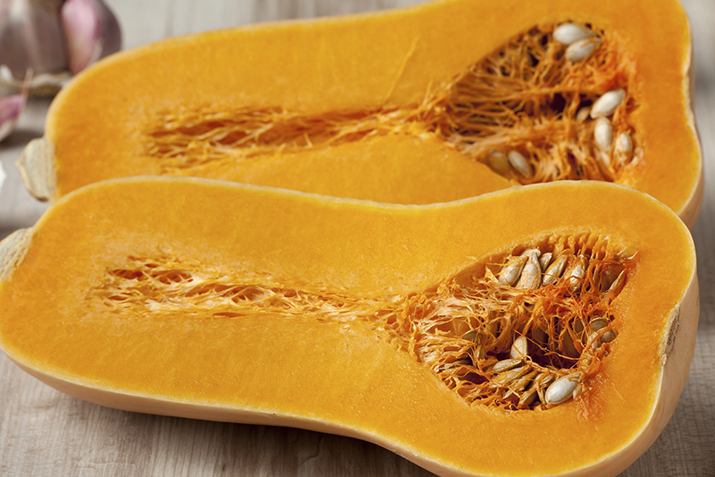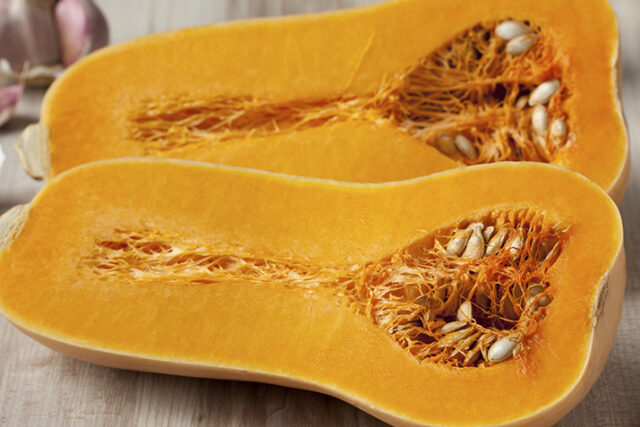 Nature provides us with so many healthy products, every season. Autumn and winter are no different. Along with vitamins A and C, butternut squash has a beneficial effect on the skin, making it radiant and well-groomed. In addition, the nutrients it contains support cell renewal. Vitamin C is anti-inflammatory, and this food is generally rich in magnesium, a mineral that strengthens the immune system and protects the heart.
5. Brussel sprouts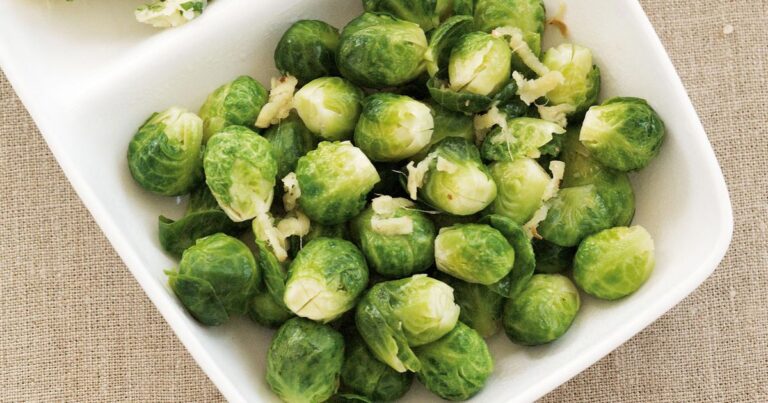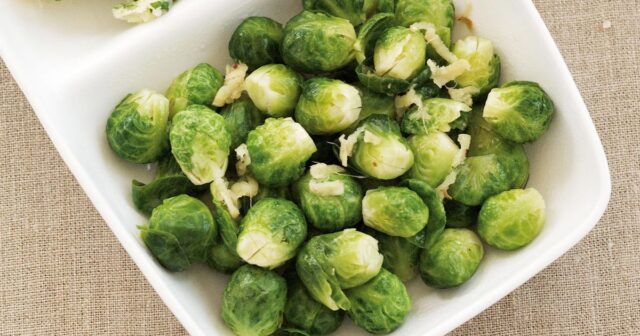 Once you read this, you'll never look at brussels sprouts the same way. Not everyone likes them, but they are incredibly healthy and can make your skin glow. Since they are rich in vitamin C, they help strengthen the immune system and allow the skin to look radiant. Vitamin C also stimulates the production of collagen, which prevents the appearance of wrinkles. Brussels sprouts are a vegetable source of iron, calcium, potassium, and phosphorus – all nutrients and minerals that contribute to good skin health.
6. Hydration from the inside is equally important as from the outside
In addition to consuming the food we've mentioned earlier, and cosmetic products for dry skin, hydrate yourself from the inside – drink plenty of water and caffeine-free herbal teas.
7. Night rituals are equally important as morning ones
If you haven't started using creams or serums for night face care yet, it's time to make this beauty ritual your routine, especially if you have extremely dry skin. An alternative to night cream, if you want to let your skin "breathe" during the night and renew itself, is a rich mask that you apply to your face before going to bed and then, after the necessary time, remove it.
8. Capture moisture after showering
Most of us think that just exposing skin to water and moisture is enough for the effect to kick in, however, it evaporates quite quickly. For the best effect, apply lotion or oil within a few minutes after showering or washing, while the skin is still damp. In this way, we "trap" moisture, leaving the skin hydrated and soft. Use care products that contain a high concentration of moisturizing ingredients such as, for example, aloe, lipids, natural oils and butter, hyaluronic, urea, and allantoin.
Finally, avoid exposing your skin to excessively hot water. Cold days tempt us to stay in the shower longer than usual because it simply feels nice. Try to resist this, because, after 10-15 minutes, hot water starts to damage the protective layer of the skin. Replace hot water with warm water or shorten the bathing time. At first, it may not feel as pleasant, but colder water will help your skin stay glowing, it will also have a more beneficial overall effect on your body. After a while, you'll get used to showering this way. Best of all, if you start practicing showering with cool water in the morning, it will definitely help you wake up quickly, and feel ready to tackle your daily obligations.
As you can see, glowing skin is achieved not only by using proper products but also by changing our habits. Introducing new ones, that the whole body will benefit from. If we invest enough time to develop healthy habits, it will show in our whole appearance, especially the skin.