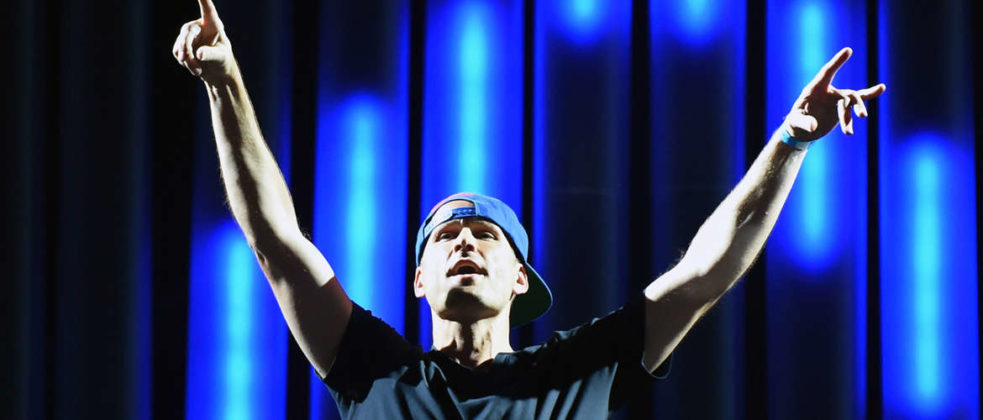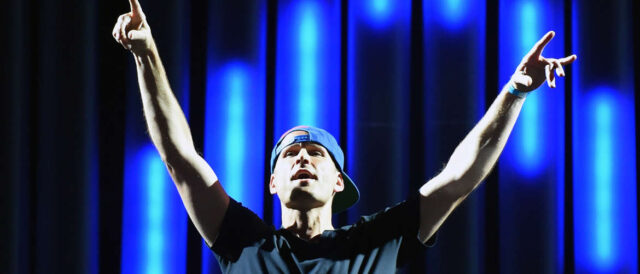 Anyone involved in the electronic music scene is familiar with DJ Mag\'s annual Top 100 DJ poll. If you\'re not here\'s a quick explanation. Every year, DJ Mag asks its community to vote for their top 5 DJ\'s in the past year, and every year there\'s always a certain amount of predictability to the results.
Considering there is no panel of experts collecting data all year on who the best DJ actually is, the list is essentially a popularity contest. Hardwell topped it the past two years, but was pushed to number two this year by Dimitri Vegas and Like Mike (wouldn\'t they technically be one and two then? Whatever). Among the other high-rankers are Avicii, David Guetta, and Martin Garrix.
One thing that was surprising about the list this year is that Kaskade, who played in front of some of the largest crowds in the world in the past year and just released another full length album, dropped 38 places to number 84, putting him among lesser known acts such as Ferry Corsten and MAKJ.
Even though the ranking of each DJ is entirely dependent on votes and has nothing to do the staff at DJ Mag (unless you count the singular vote they get), some of the DJs got a few (or more) words written as to why they are in the spot they are. So basically, these writers are giving arbitrary opinions on each DJ\'s ranking.
Well, Stephen Flynn, staff writer at DJ Mag, was clearly very happy when he saw Kaskade\'s name drop 38 places, as he called Kaskade a \"douche\" in his explanation of the loss of rank.
Check out the full transcript:
\"Last year, Kaskade's management made a song and dance about him answering a few simple questions for our poll. This year, they went one step further — insisting the main man was too busy on tour to answer the questions we put his way.
He's not the only one, but all things considered this LA-based DJ/producer is fast becoming as notorious for his potty-mouth as he is his musical output. Last year, for example, he famously told us that "Anyone over the age of 30 is suspect in a nightclub" (Kaskade is 44), while this year he's been taking pop-shots at rock royalty in the shape of Sir Paul McCartney.
To give you a bit of background, at this year\'s Lollapalooza Festival, the sound bleed from Kaskade's stage meant that it interrupted McCartney's acoustic guitar during a tribute to John Lennon.
"I intended this," McCartney joked as Kaskade's bass crossed over to his stage. "It\'s like a crazy mash-up of this song and whatever they\'re playing over there."
Kaskade's response? "I love that!
There's something irreverent about electronic music, that it's very young and youthful, so the fact that I pissed some old guy off is very funny. Life achievement unlocked."
Douche. He might be big business in Vegas and a regular fixture in the Top 100, but with this sort of outspoken carry-on it's surely only a matter of time before this man's antics relegate him to a bin marked 'obscurity'. Kaskade, please, stick with the day job, mate.\" `
Kaskade quickly took to Twitter in response to the negative article, comparing the DJ Mag Top 100 to the race for homecoming king in high school in addition to responding directly to being called a douche:
Clowning me at #84. Ok. Cool. But calling me a pottymouth douche. A+ on the journalistic integrity. @DJmag

— Kaskade (@kaskade) October 17, 2015
Other than producing some of the most upbeat and positive music in the scene today, I\'ve been able to meet members of Kaskade\'s production crew, and all of them say the same thing about him. He\'s incredibly dedicated to what the does, but he\'s also one of the nicest and easiest people to work with. So unless Mr. Flynn has had a personal altercation with Kaskade, I don\'t see his interaction with Paul McCartney, or anything else he wrote about, as a reason he should be branded a \"douche\". Seems a bit over the top to me.