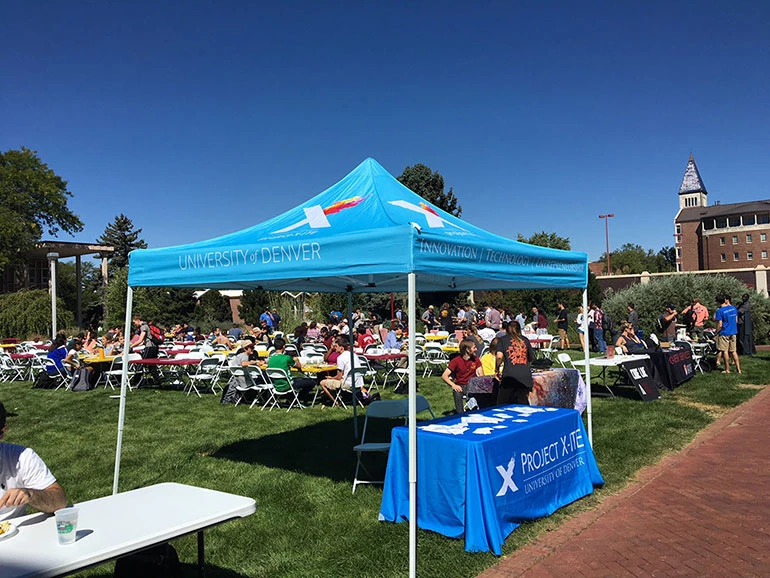 Going to industry events like product launch, trade shows, conventions and corporate events are an excellent opportunity for companies to showcase their products and services. There is no reason why your company shouldn't be a part of such events. However, with so many businesses competing for attention, how do you make sure that your brand stands out from the crowd? The key to success at industry events lies with customizable canopies that show off the aesthetic appeal and stand the test of time.
A customizable canopy tent is a great way to market your business and must-have for any company looking to make a lasting impression on potential customers, investors, and industry leaders. One of the best aspects of a custom canopy is that – it can be customized! You can custom print your brand logo and other graphics using special colors to create a highly visible and memorable marketing tool for your business at industry events.
Key Reasons to Choose Customizable Canopies for Your Next Event
Here are some key reasons why you should invest in a custom pop up canopy tent when promoting your company: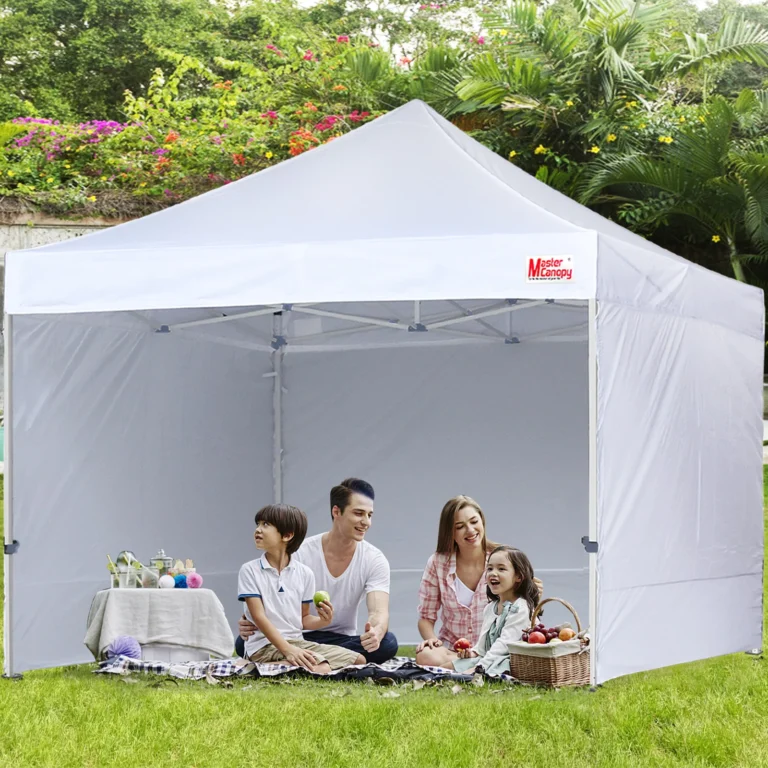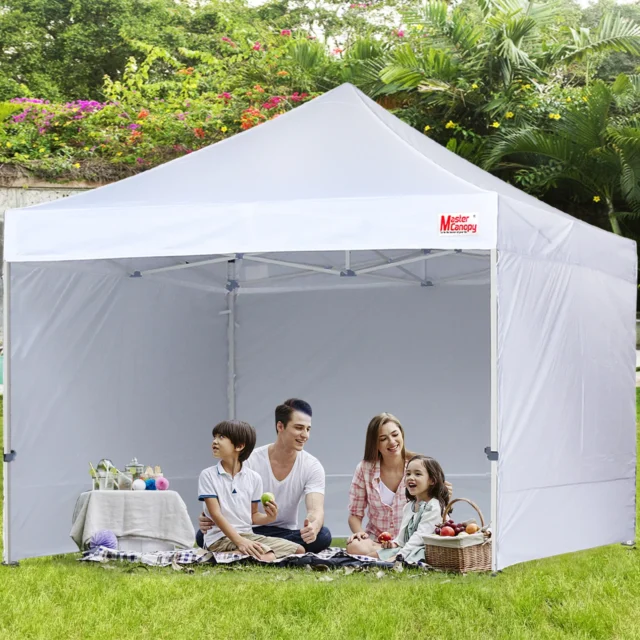 Increase brand awareness
In addition to helping the attendees to locate your tent in a busy area, customized canopies can be a great way to increase brand recognition by showing off your company's logo, colors, and messaging. They help attendees to identify your business even from a distance, and make it more likely that they will stop by your booth at trade shows and other industry events. A well-designed printed canopy tent can make your brand stand out and help the attendees remember it long after the event.
Create an awesome corporate presence
The right branding can do wonders for your sales and visibility at an event. A customized canopy gives your company or brand a professional look and feel, which sets you apart from competitors who might be using simple and generic tents. It shows that your business is serious about its image and is willing to invest in marketing efforts to make a lasting impression. This can help build credibility and trust with potential customers so they feel confident purchasing from you. Customizable canopies are typically made from high-quality materials that are designed to withstand outdoor elements, including wind and rain. This ensures that your investment will last for multiple events and provide a strong return on investment.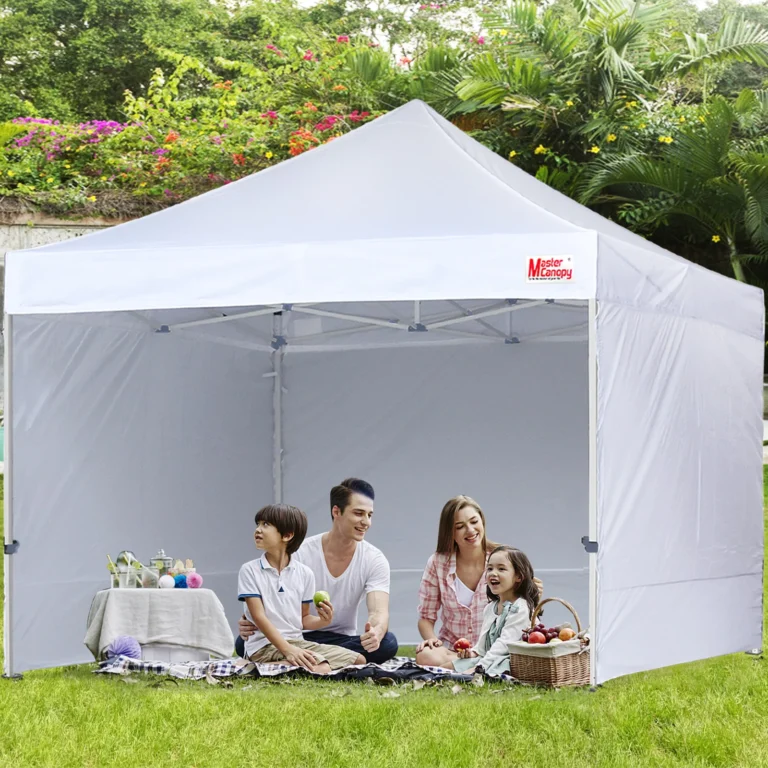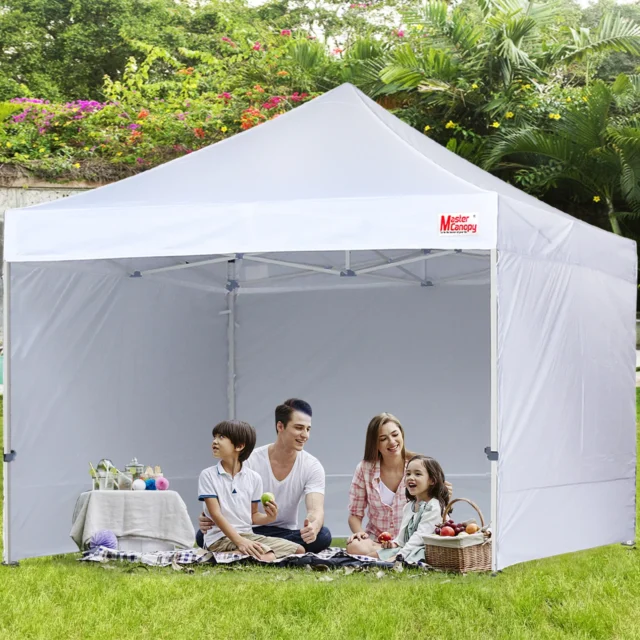 Unique and visually-appealing design
Canopies offer a high-visibility branding opportunity, making it easy for attendees to find your booth in a crowded event hall. The use of bold graphics and vibrant colors can make your booth stand out from the competition, drawing in potential customers. Canopies are versatile and can be used for a variety of events and activities, both indoors and outdoors. They can also be used as a shelter from the elements, which is particularly useful for outdoor events. With customizable canopies, you have the chance to grab instant attention. You have the freedom to design an attractive canopy using any color, material or shape. You can customize your canopy tent by printing your brand/company logo, eye-catching graphics, social media info, etc. to help draw attendees to your booth.
Customizing your pop up canopy tents will give you the opportunity to tell people what exactly are you selling and make an impression. You can also highlight the look of your custom canopy tent with promotional accessories like pull-up banners, display boards or business flags. This allows you to create a unique and memorable visual presence that aligns with your brand identity.
Protection from the elements
Industry events are often held outdoors, where weather conditions can be unpredictable. For the most flexibility, opt for a customized outdoor canopy that is 100% waterproof and tested in high winds. It should keep you and your staff safe, comfortable, and dry for a memorable experience. It also helps to protect your products and equipment inside the canopy from damage due to rain or harsh sunlight.
You can also use awnings to provide extended weather coverage beyond the tent footprint for your customers.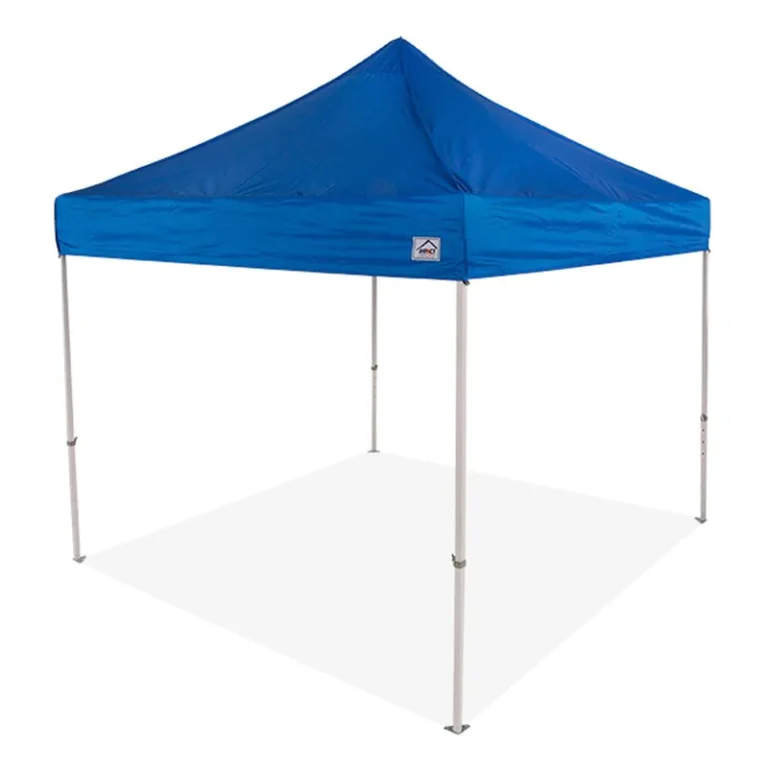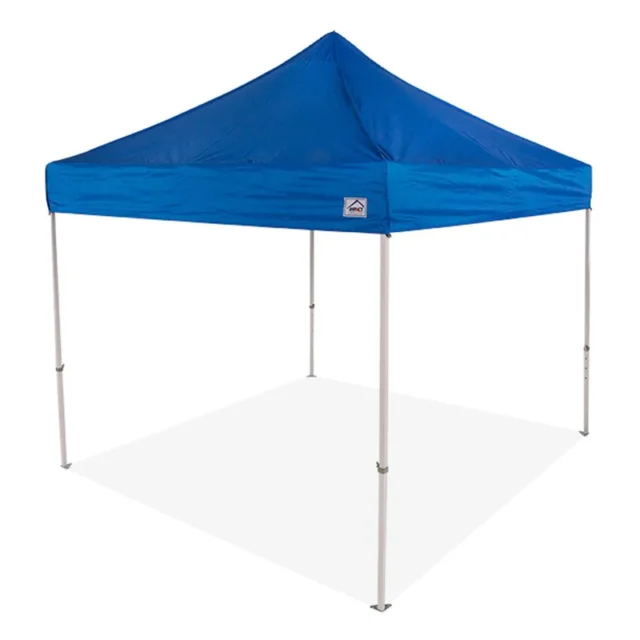 Adaptability for any occasion
Customizable canopies come in a variety of sizes and shapes, making them highly versatile for different types of indoor and outdoor events, such as business events, trade shows, and even indoor exhibitions. Whether you need a large 13×13 or 10×20 pop up canopy tent for a large-scale trade show or a small 8×8 canopy tent for a local event, customizable canopies can be tailored to match your marketing needs.
The tent canopy can be set up in minutes, which allows you to focus on other important tasks related to the event.
Boost your ROI
A well-designed canopy can help maximize your return on investment (ROI) for industry events. By attracting more attendees to your booth and creating a memorable experience, you increase the likelihood of generating leads and sales.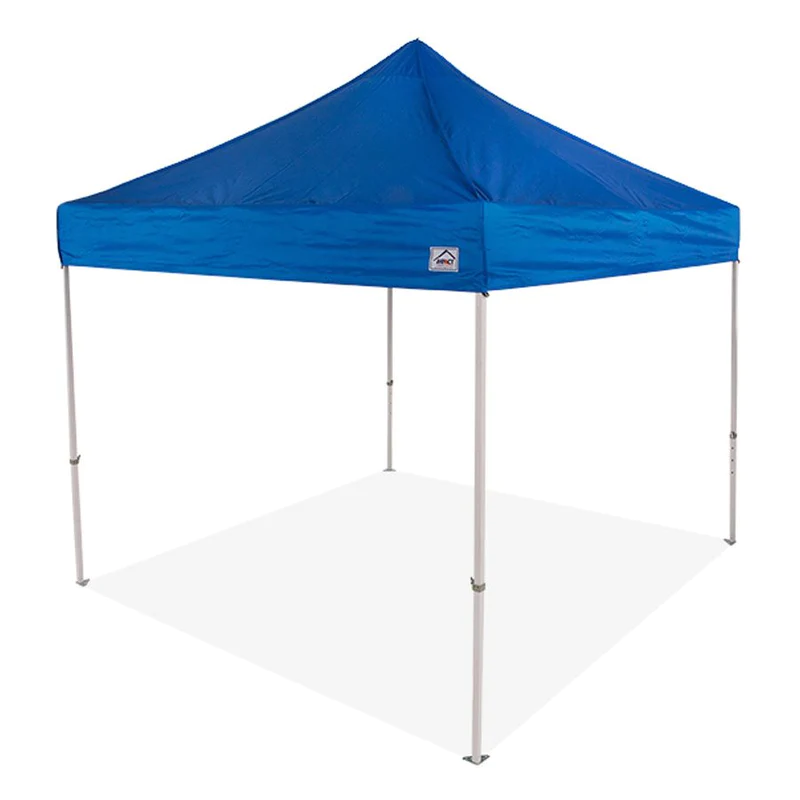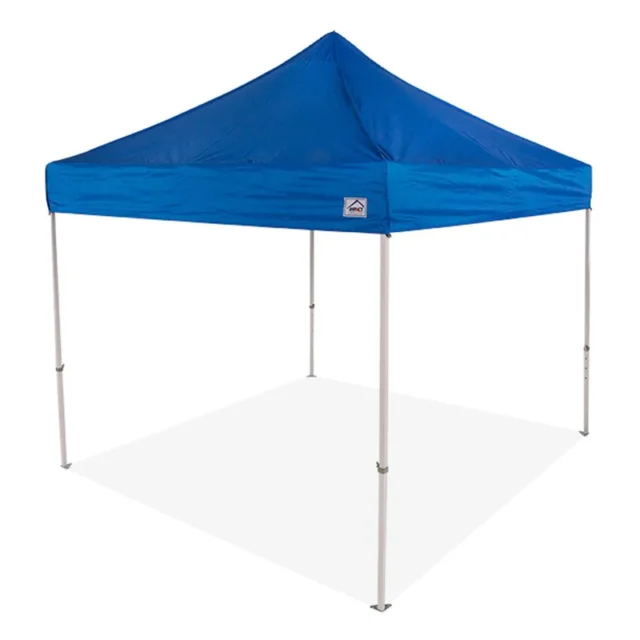 A long-term investment for your brand's success
Compared to other marketing materials, customizable canopies are relatively inexpensive and can be used for multiple events. This makes them a cost-effective way to promote your brand and increase visibility. A portable customized canopy is a long-term investment for your company. You can reuse it for multiple events, which can save you money in the long run. This cost-effective marketing tool shows that your company is committed to professionalism and attention to detail.
When it comes to ordering a customized canopy for industry events, it is also essential to work with a reputable tent manufacturer that provides quality and timely service.
Final Thoughts
Ordering customizable canopies to promote your company at industry events is a smart investment that can yield long-term benefits. By increasing brand awareness, creating a professional appearance, and attracting more attendees, custom tents help you showcase your products, create authentic customer connections and ultimately drive more business. So don't enter another industry event without a customized canopy – your brand's success depends on it.