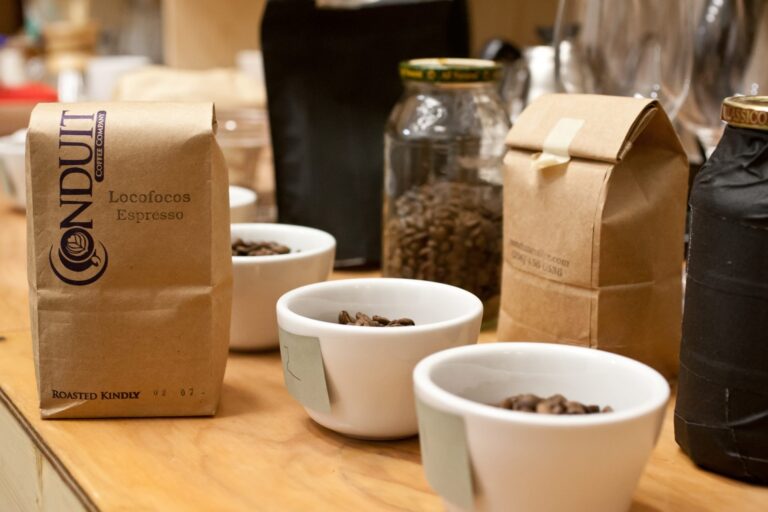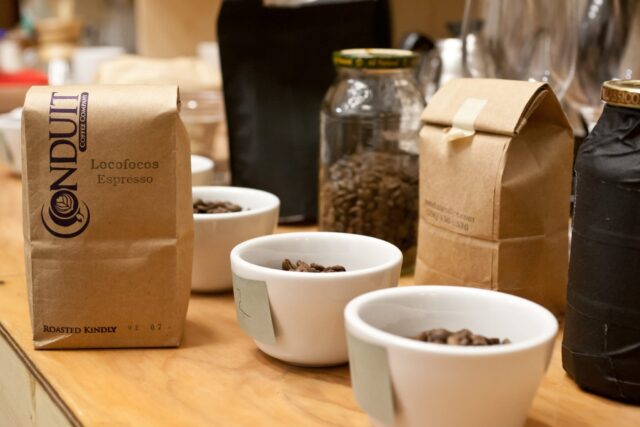 Coffee is by far the most consumed drink in the world, and on average, people in the US alone drink about 3 cups per person every day. Some of us drink this beverage to wake up, others only when they have company, but one thing is for sure, we all love how it tastes and smells. If you are in the coffee business, then you already know the competition is huge. There are thousands of different companies that produce this beverage all over the world, and you need to find a way for new customers to notice you and reach for your brand the next time they are out to buy some coffee. Keeping the customers is easier, the only thing you need to do is sell quality beans that give the best taste, but getting them to purchase your product might be a bit of a challenge. It is said that the packaging material can make or break the deal for both of these things.
In this article, we are going to give you some tips on how you can choose the best material for coffee packaging and we will tell you how that will impact your sales. Know that this is not something you should forget about, and you should never go with the first material you see. The packaging will affect the taste, the smell of the beans, and it will also affect the way people react to your brand. So, keep reading and learn a thing or two you didn't know before, that will help you become a recognizable brand on the market.
1. Sustainability
The main reason why we are considering different package options is that we want the beans to keep their perfect taste, we want to protect them, keep them safe, and we want our users to have the best experience each time they open the bag.
There are a lot of different options that come with the type of bag you choose, and depending on the shape and form of it, you can choose different materials. Let's first look at the most common options you have for protective material, and then we will talk about some of the choices you have when it comes to the main types of bags.
2. Metalized or Ply aluminum
The first option you have when you choose the right package options for you is the 3-ply laminate. A lot of companies choose to go with this, and the positive thing is that it will protect the beans from everything, starting from moisture, up to the light, and anything else that might affect the smell and the taste.
The negative side of the metalized bags is that they are bad for the planet, and a lot of companies are looking for different packaging options, and they are trying to be more "Green".
3. 2-ply laminate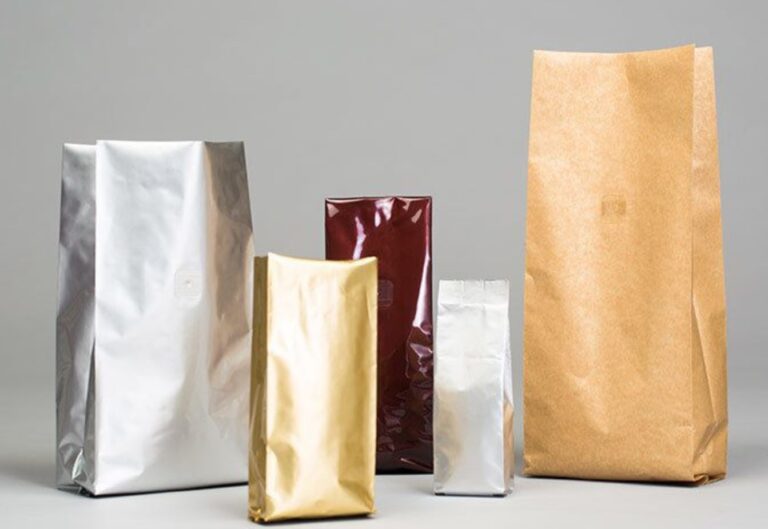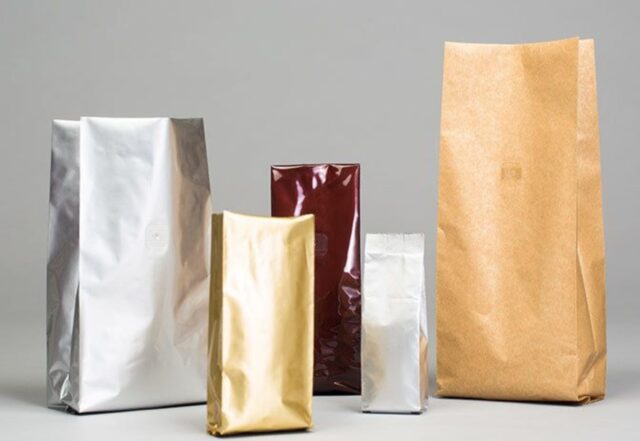 The next option you can consider for your bags is 2-ply laminate. The great thing about this material is that is not as dangerous for the planet as the first option, plus the bags will not be made just of plastic. This material is considered to be polyester, so it will keep the beans fresh, and the taste will be amazing.
Note that in most European countries the 2-ply laminate is considered a recyclable material, and it is soon expected that many more countries will start to recycle these bags.
4. Polyester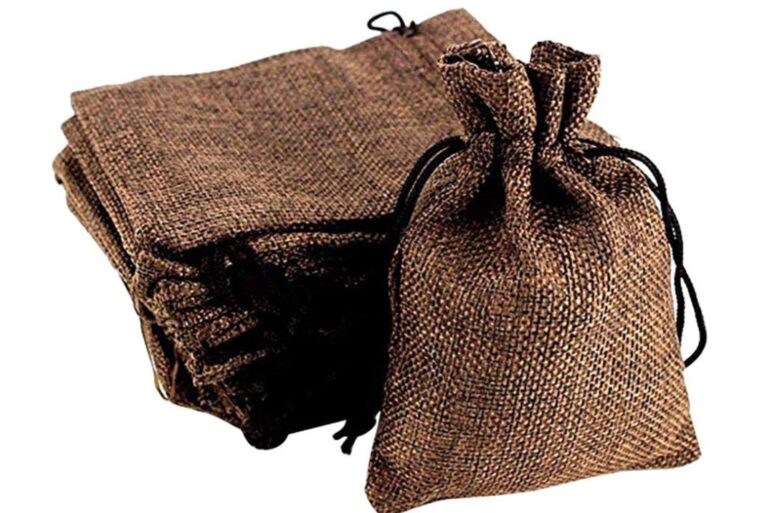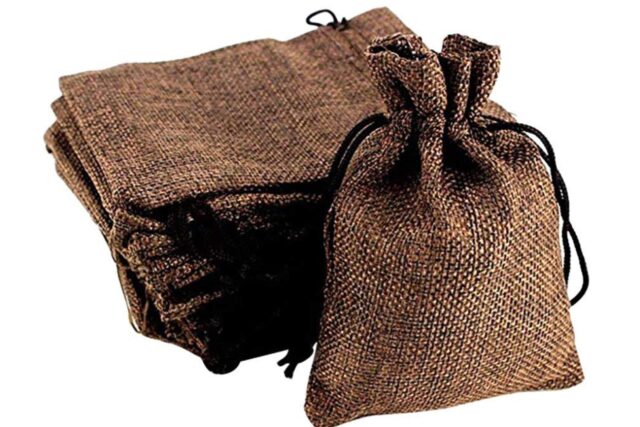 If you are looking to have a bag that has different, modern designs, and if you want your products to be consumed within 6 months, then you can choose polyester. This material is usually used for a specific type of coffee, and it keeps the UV light out of the bag.
According to woopacking.com, depending on the type of coffee you produce, you need to choose the right type of packaging. They use different mechanisms such as a coffee pod packaging machine to get the job done. For example, polyester bags are greatly used to show off the design of the brand, and they can be printed with special artwork. The only need that you need to notify your clients about is that these bags need to be kept out of direct sunlight, and the beverage needs to be consumed in the first six months.
5. Paper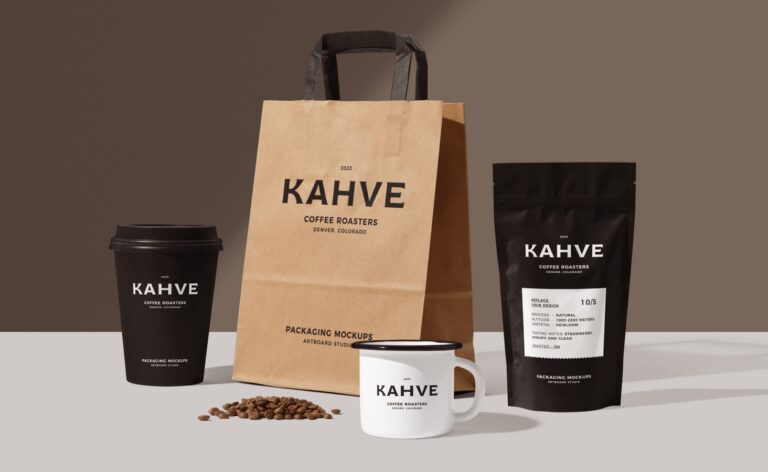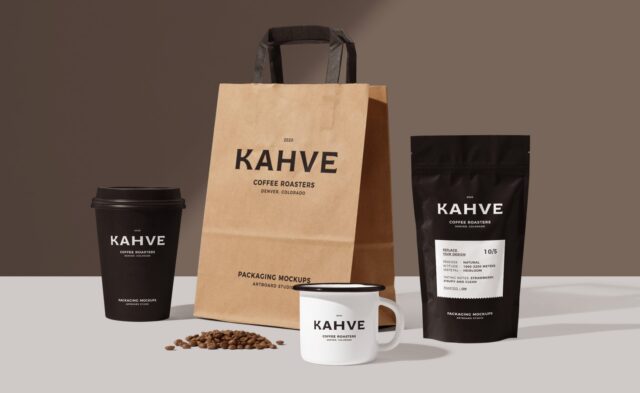 The last material that is largely used to pack coffee beans is paper. Paper is considered interesting, unique, and extremely "Green". As you probably noticed, in the last few years, more and more companies turned to paper packaging, and they try to promote environmental awareness.
The only issue with paper bags is that they won't keep the taste and the smell for a long time, and they are not practical for long-term use of the same bag. Consider this option only if you sell smaller packages that can be used within the first 5 to 7 days after buying.
6. Types of bags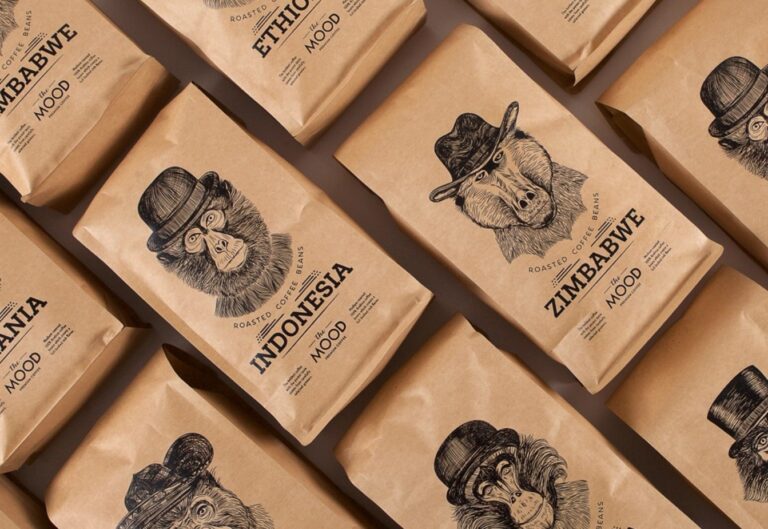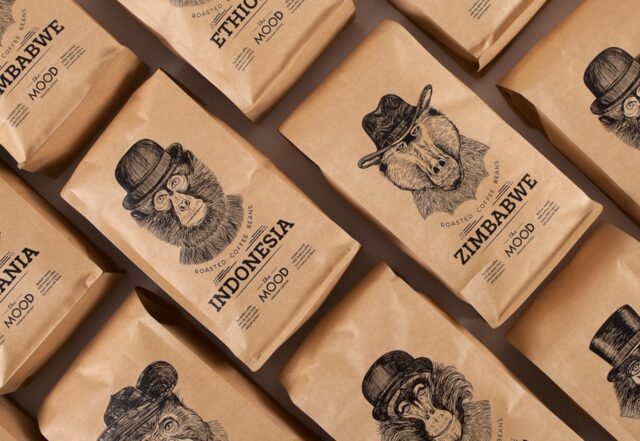 Now let's talk about the options you have when it comes to the type of bags. If you are interested in selling your product in separate containers, you should think about capsules. They are great for use, they can usually be recycled, and depending on your brand, you can choose different colors and designs.
Other types that are greatly used include:
Flat bottom bags
Quad seal
Pillow bag
Bag in bag
Note that depending on the bag you choose the price for production may vary. If your product needs to be kept in a dark and dry place, you should specify that on it. Think about the opening and if you want your users to be able to open and close it without any issues. The packaging needs to be easy to advertise, and you need to be unique and get users to notice it when they are looking at so many different options.
Be innovative, be different, and don't be afraid to test several things out. If you want to see what your customers want, you can start by creating smaller size bags, and conduct surveys. Note that the whole production process should not be too long, because, as you already know time efficiency means saving money in the long run. Consider all the options you have, test things out, and see which one would be the best for your brand.