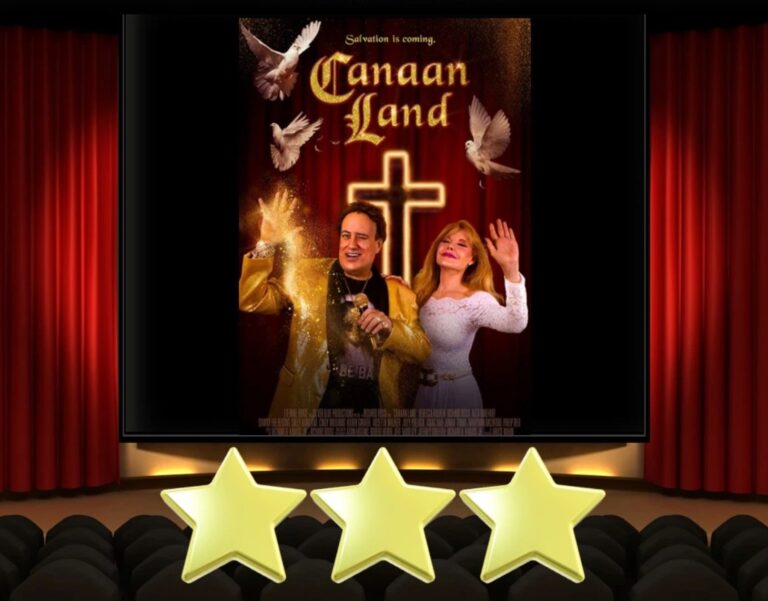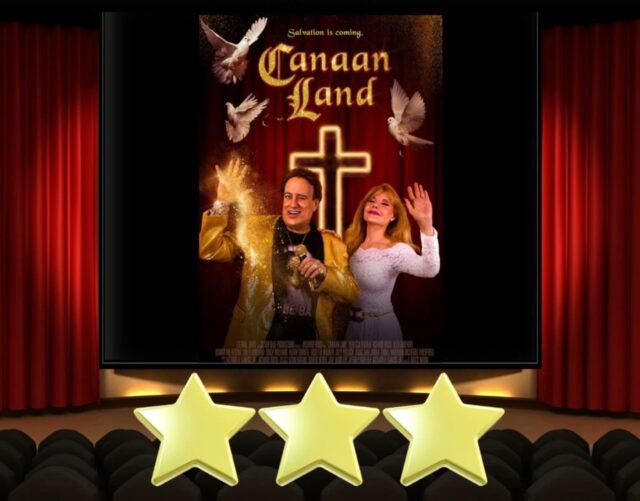 A flurry of articles in the top trades of the film industry, (Variety, Hollywood Reporter, Deadline Hollywood, The Wrap), reported the shocking news: 'Canaan Land," a microbudget, DIY, faith-based film, was on the finalized list for the 2023 Best Picture Oscar, and five songs penned by the writer-director, Richard Rossi, made the list for Best Song.
'Canaan Land' tells the story of guitar-strumming Brother Billy, (played by Richard Rossi), a Hollywood hustler. Rossi portrays the consummate charismatic con man, a preacher and psychic, who fakes and merchandises miracles. He falls for a sincere Christian named Sister Sara Sunday ('Knight Rider' actress Rebecca Holden), and realizes his con game isn't a game anymore.
"Sister Sara is motivated to serve God and people," Rebecca Holden said. "Billy is more self-motivated. We must keep our eyes on God and have discernment in choosing spiritual leaders."
Christianity Today reported the film's office received messages of support, as well as protests and attacks from groups wanting to stop the film owing to its exposure of fake faith healing.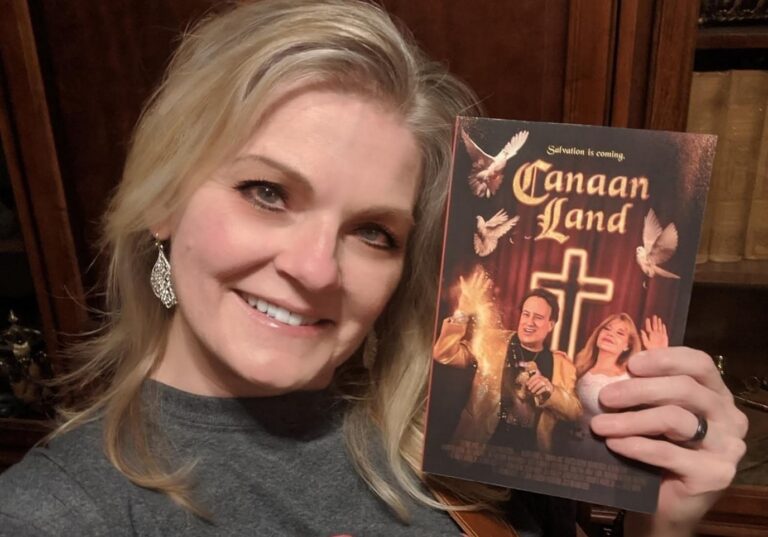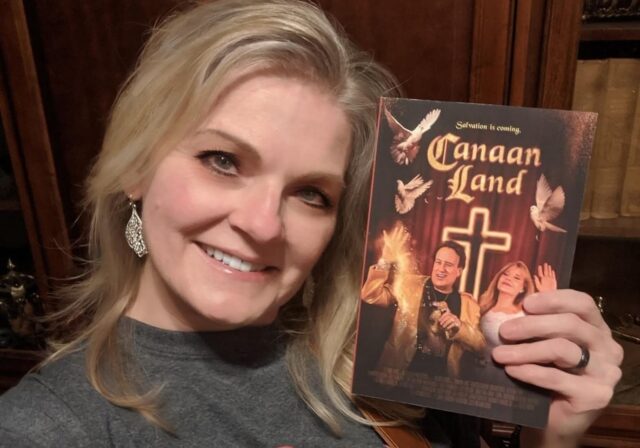 Overcoming Obstacles
Rossi overcame numerous obstacles to make the movie: The prejudice in the industry against a faith-based story, working on a shoestring budget, and stalkers and threats of lawsuits from megachurches and preachers angry at his exposing the trade secrets of televangelists. 'Canaan Land' was recently voted the best faith-based film of the 21st century by industry insiders.
Charisma Magazine, a leading Christian periodical reported, "Everything about this is unique. It's a faith-based film, yet edgy. Scenes are shot in an iconic Hollywood nightclub, Rossi performs music with musicians from the Red Hot Chili Peppers and Dead Kennedys. In one scene, Rossi and Holden talk and walk through the Venice boardwalk and its collection of bohemians and weirdness that continues filming without cutting."
The origins are deeply rooted in the reality of religious shysters.  Rossi was a maverick minister in Pittsburgh, PA. praying for the sick when he discovered some televangelists faking miracles for money.
"We sincerely prayed for healing, continuing in the ministry of Pittsburgh evangelist Kathryn Kuhlman," Rossi said.  "We were honest about the results or lack thereof.  We told the truth about when people got better and when they didn't.  I found out the biggest names in Pentecostalism were lying and conning with fake stunts, claiming craft store gold glitter was the gold from the streets of Heaven. It upset me enough to start journaling about it."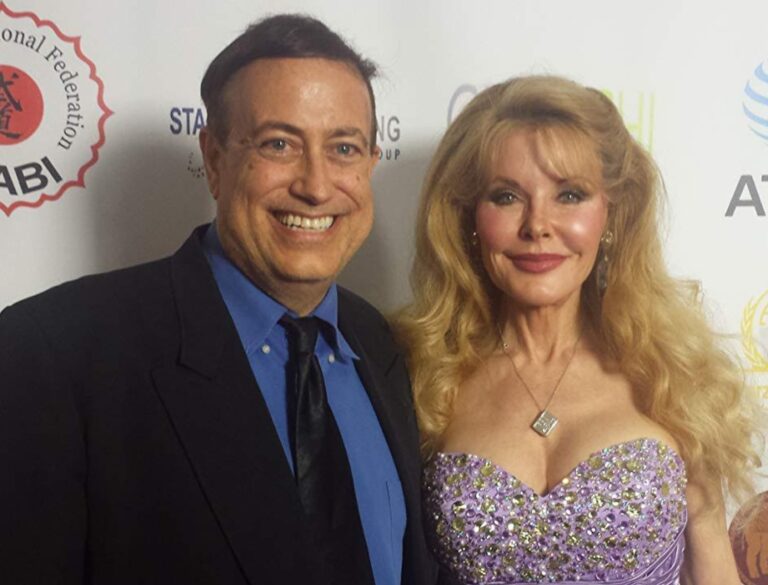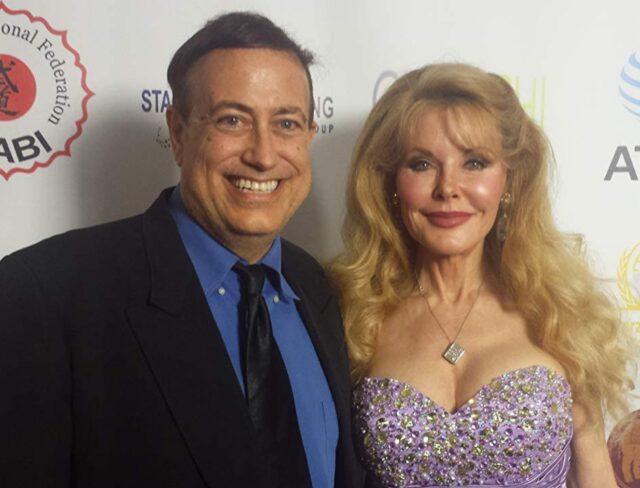 Rossi vented his passion and desire for the church to be honest.  He started writing his story. Rossi journeyed from scripture to script, from minister to moviemaker, writing "Canaan Land" as a novel at first.  Then, he staged the story as a play, and finally accomplished his dream of making it into a movie.
'Canaan Land' is a modern telling of an "Elmer Gantryesque" story. The turning points revolve around Sara's prayer for the redemption of Billy, who turned her online YouTube ministry into a Tinseltown racket.
The story contrasts Billy's focus on magic tricks and offerings with Sara's genuine faith. The intention is to show the authentic wheat by exposing the counterfeit tares.
Rossi said, "Some are upset about my movie for exposing the fake preachers, but Jesus Himself said, 'the truth shall set us free.'"
The film features a few celebrity cameos in Cindy Williams, Kathy Garver, Sally Kirkland, Karolyn Grimes, Louis Gossett Jr, Kathy Coleman, and a distant Lynda Carter—as Brother Billy and his Angel attend Carter's Hollywood Star ceremony and she blows a kiss to him.
The film is a sleeper hit, unique in its fans penchant to watch multiple times, seeing something new each viewing.  It provokes discussion, so much so, Holden and Rossi appear at screenings to facilitate question and answer sessions after the film is shown.
Film Threat magazine, in the closing lines of its review of 'Canaan Land,' stated, "This is one of those movies I want you to see and then talk about afterward."
Rossi's prior filmography includes two feature dramatic films: his first film was about fabled female evangelist Sister Aimee. His second movie was 'Baseball's Last Hero: 21 Clemente Stories', about Pirates baseball superstar Roberto Clemente, Rossi's childhood hero.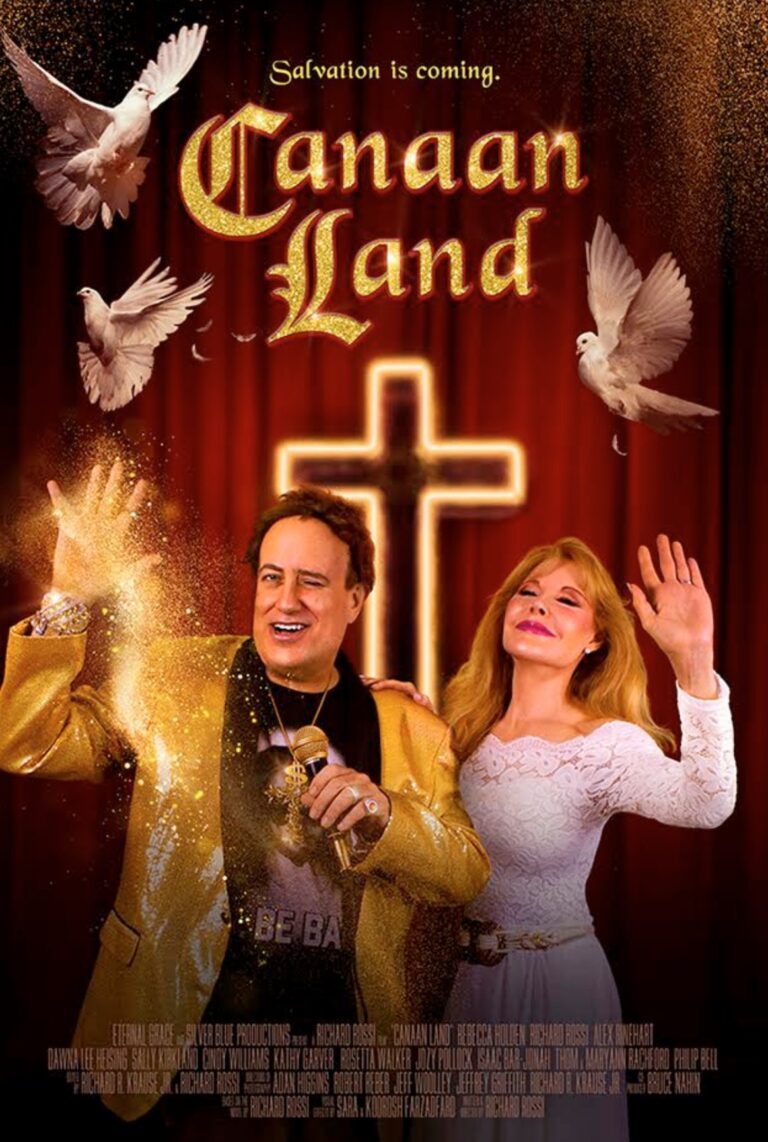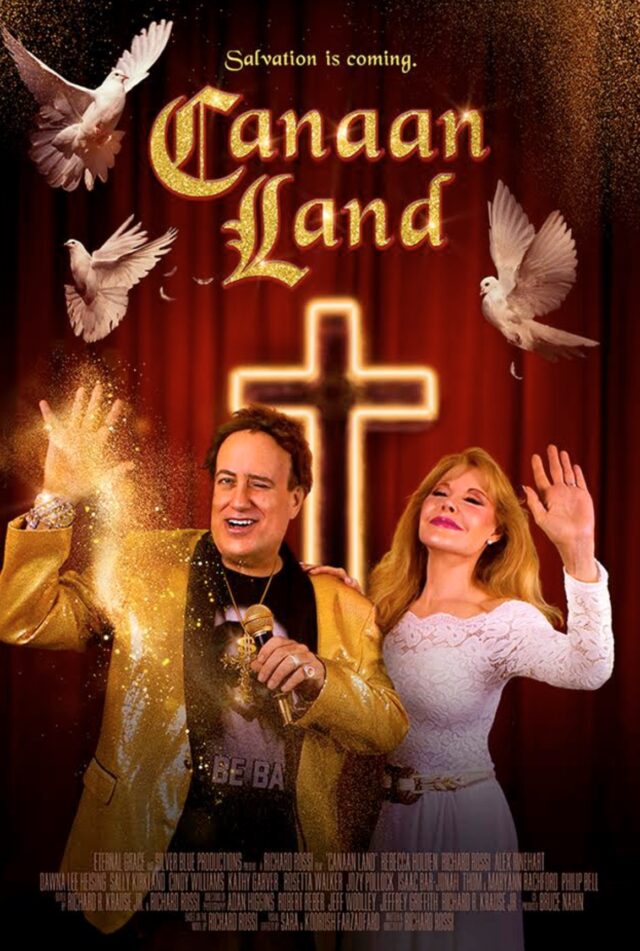 What's Next?
The success of 'Canaan Land' spawned numerous new Rossi projects in various stages of development. Rebecca Holden and Rossi are developing a cable TV series that is a sequel to the film and has set off a bidding war among cable networks.
"Our vision is for an ongoing 'Canaan Land' series," Rebecca Holden said.  "Billy and Sara have a shelter of sorts and place to help people rehab and recover.  There is a myriad of stories that could come from that premise.  Richard has such a kind, understanding, calm, compassionate demeanor that is so perfect for counseling…a perfect role for him and one that, as Billy progresses in his walk with God, the character could step into. Also, as Sara sees him grow and mature in his faith, she develops more respect and admiration for him as she observes him helping others."
Rossi has two other projects in development, his coming-of-age novel 'Stick Man,' and its upcoming sequel, 'Naked and Not Ashamed,' are slated to be made into movies.
His newest project, 'Lucy and the Lake Monster,' (tentative Working Title), is a film and series of children's books told through the eyes of a nine-year old girl.  She believes in a sea serpent named Champ, who resides in Lake Champlain.  The creature has been dubbed "America's Loch Ness."
The Lake Monster story is loosely based on the childhood of Kelly Tabor, a fourth grade school teacher who grew up by the lake and believes in Champ.  Ms. Tabor has won several Teacher of the Year awards, from the state of North Carolina, Papa John's Pizza, and Kilwin's.  She told her popular Champ stories for years to her students, one graduated from Harvard and praised her Champ stories.  Tabor is collaborating with Rossi on the books and screenplay. Tabor and Rossi have been close friends nearly forty years and she runs the fan club for his work.
"Kelly and her students are wonderful," Rossi said.  "I've had the privilege of speaking and performing music for her students.  I am so impressed with this new generation of children.  I want to make a family film that is a classic told through the eyes of a child.  Isaiah says, 'A little child shall lead them.'  I see the belief in the Lake Monster as a metaphor for faith and belief in God."

"I appreciate the ways Richard shares his sincere heart and passion to the world," Tabor said.  "He does that through his creativity  and high standards.  He shares his God-given artistry through songs, music, movies, and books, bringing water to those who are dry and thirsty."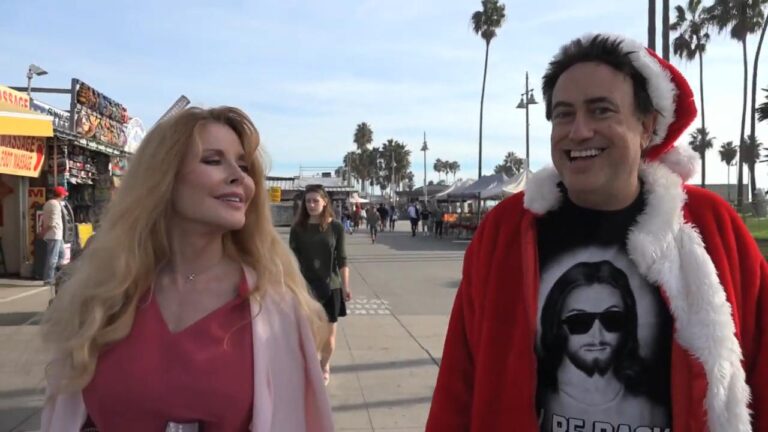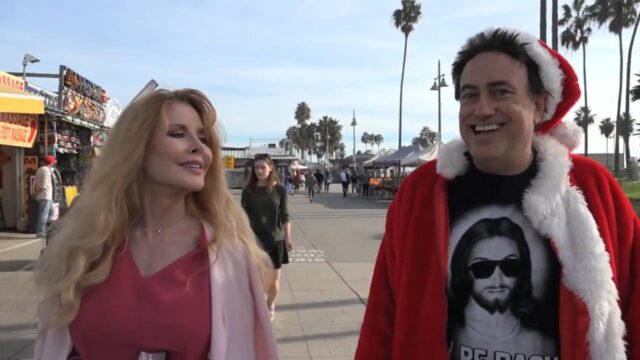 'Canaan Land,' both the novel and film are available on Amazon. The film runs 113 minutes and streams on Amazon Prime, Vimeo, and ChristianCinema.com.  It is also available on DVD.  For more information, visit the film's official website, https://www.canaanlandmovie.com