Shopping for a used car can be exciting but overwhelming. You know you want a reliable car at a fair price, but you might not feel up to the haggling and negotiating that traditional dealerships are known for.
Fortunately, you can simplify the shopping process by buying your used car online. From preliminary research to price comparisons and finally having the car shipped to you, each step can be completed from your computer.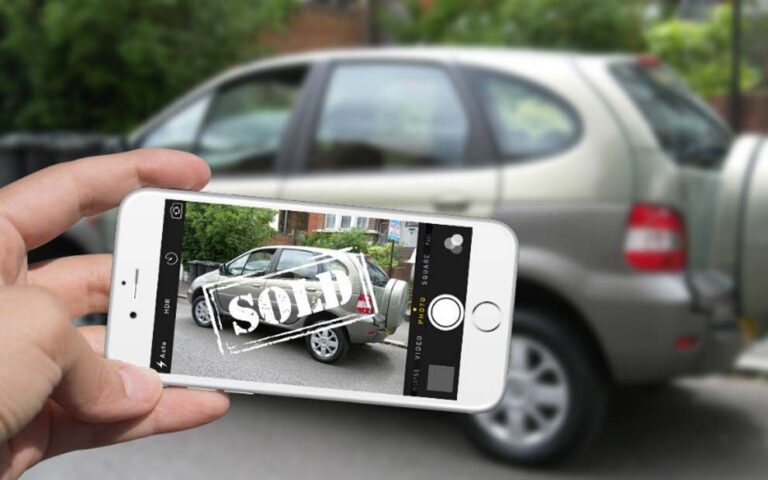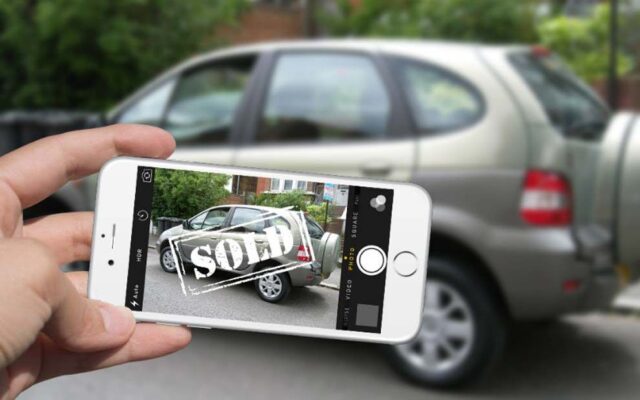 Step One: Do Your Research
The very first step to buying a used car is deciding which make, model, and year you are looking for. Believe it or not, this step is sometimes complicated. To get started, try asking yourself these questions:
How Long is Your Commute?
A longer commute means you will rack up the miles that much faster. If that is the case, you will want to find a more reliable vehicle with a longer life expectancy. A quick Google search should point you in the right direction. Meanwhile, you might also look for a vehicle with high fuel efficiency—this will save you money down the road.
How Many Passengers and How Much Cargo Do You Carry?
If you carry a lot of passengers and/or cargo, you will probably need a larger SUV or cargo van. For solo travelers, a smaller car or SUV will do the trick.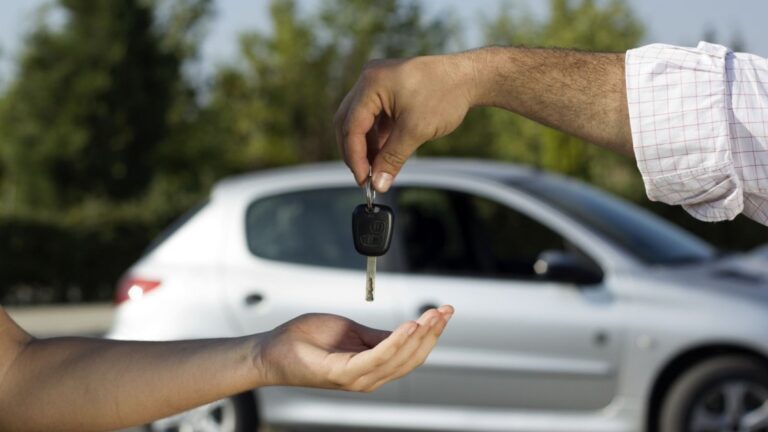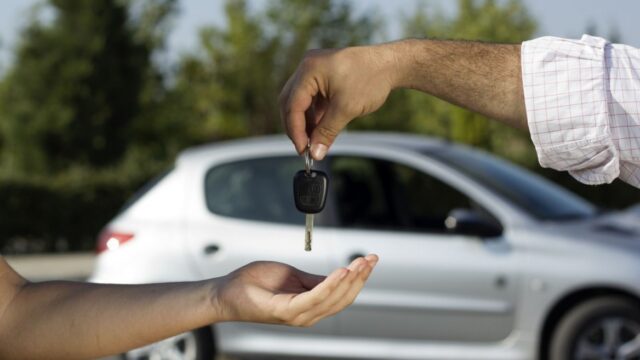 How Important Are Safety Features to You?
Modern vehicles come equipped with a large number of new and improved safety features. These can include collision warnings, blind-spot detection, curve-adaptive headlights, backup cameras, and more.
If you live in a high-traffic area or have a mountainous or otherwise dangerous commute, these features will be of greater importance. In that case, you are better off shopping for a newer used vehicle. But if you feel safe with the standard features of older vehicles, use that knowledge to direct your search.
Move Forward with the Right Car in Mind
After answering these questions, you will have a better idea of the type of vehicle you need. Knowing your situation might not provide a clear-cut solution, but it should help you narrow the search until you find the perfect used vehicle.
Step Two: Get Pre-Approved for a Car Loan
Once you know what kind of vehicle you want, the next step of the process is deciding how much you can and want to spend. Discover what your current vehicle is worth so you know what to expect on a trade-in. Then, make a call to your bank to get pre-approved for a car loan.
If you haven't sought pre-approval on a car loan in the past, you might not know what to expect. You can choose to finance through your local credit union, an online lender, or a national bank. The process of pre approval is usually quick and straightforward. Plus, you can look forward to these benefits:
A better understanding of the price range you should look at, as well as the monthly payment and loan term to aim for.
Protection from dealer inflation and markups.
Stronger negotiating power.
Getting pre-approved for a car loan takes little time and will help you move forward in the car-shopping process.
Step Three: Price Shop
Once you know what kind of vehicle you need and how much you are pre-approved for, then comes the most exciting step: shopping. Online, there are countless resources for browsing used cars online. You can try the cars.com app or a range of helpful websites.
Of course, the prices listed aren't always fair or representative of the car's actual value. If you want to become informed on what a good deal looks like, make a visit to the Kelley Blue Book website. KBB is so useful and popular, it receives around 20 million visits to its site each month.
As a resource, kbb.com can provide you with the suggested retail value of the vehicle you're looking at. You can also take a look at certified pre-owned values, trade-in values, and private-party values. This will give you all the information you need to determine whether the vehicle is worth its asking price.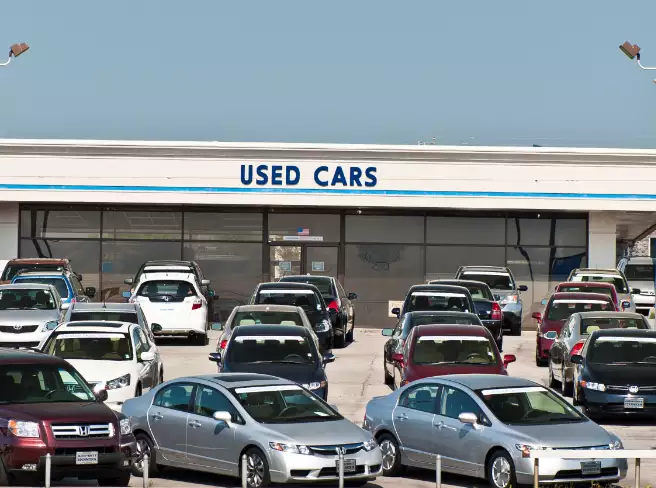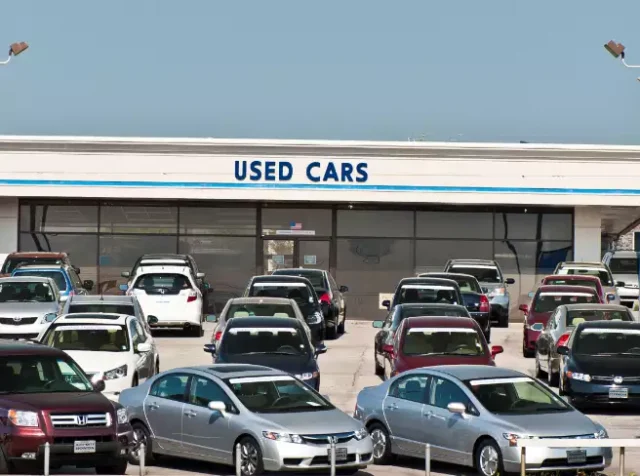 Step Four: Check the Car's History
Many online dealerships will provide you with a CARFAX report, free of charge. But if the seller can't or won't provide you with details about a used car's history, you can do the work yourself.
The Federal Trade Commission actually recommends that all shoppers check a history report before buying a used vehicle. These reports will often provide you with the following information:
Collision reports
Repair records
Salvage declarations
Of course, if the vehicle's history is clean, there will be no collision/repair/salvage reports to note. If you have the vehicle's VIN number, you can visit vehiclehistory.gov to get started.
Step Five: Ship Your Car with an Auto Transport Service
You don't have to limit your used car search to only local dealerships. With the help of a vehicle shipping service like MercuryAutoTransport, you can find the best vehicle at the best price—wherever that may be. If you have never shipped a car before, here is a look at what to expect:
To book the shipment, you will need to provide the make, model, and year of the vehicle. From there, the auto transport service will provide you with a price quote and an estimated date of delivery.
Next, you will have to provide proof that you have purchased the vehicle and are the legal owner. Before the vehicle is delivered, expect to receive a call to confirm the delivery and ensure you are home when the vehicle arrives.
Now that you know what to expect from an auto transport service, you can plan on having your used car shipped. Before long, you'll be driving your new used vehicle wherever you need to go.
Shop Online for a Smooth Car-Buying Experience
Shopping for a used vehicle is easier than ever before. These days, you don't even have to leave the house to purchase the car of your dreams.
Get started by researching used cars online and finish with the help of a professional auto transport service. Each step can be completed behind the screen of your computer.