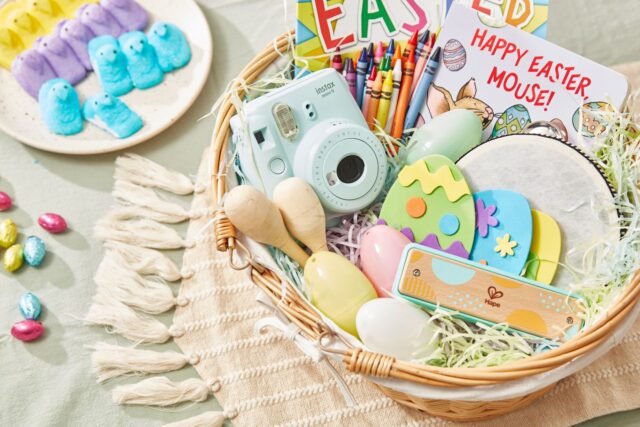 Easter Sunday, also known as Resurrection Sunday, celebrates the Resurrection of Jesus in Christianity. During this holiday, there are many different activities to do with family and children. Among them, egg rolling and egg painting are two classics that add joy to the day.
If you like to celebrate this day and think about what kind of gift you'll give to your children, check out our 5 Easter gift ideas for kids. Make sure to visit Refermate to save on your purchases with coupons and cash back.
1. Planning A Fun Quest with Easter Eggs
For kids, Eastern is more than bunny-shaped chocolates or presents. It means an adventure with friends where the prizes are both presents and the play itself. This Easter, you can plan your own Easter Egg Hunt with your own rules.
Kids love playing detectives since it gives them a feeling of thrill and happiness.  Creating a special story and telling them to find the secret Easter eggs as a mission make the holiday exhilarating. First, write little letters to each kid with their name on them.
If your kid doesn't know how to read, that's okay.  You can read the letters for them saying a postman brought it. This will draw them into the story.
Then each kid starts to look for the eggs following the clues you put around the house or your garden. Once they find the Easter eggs, you can all paint and decorate them to your liking. This gift creates both a fun time and happy memories for kids. They can also keep the letters and enjoy them for many years.
2. Add Joy to Cleaning with Easter Bunny Soaps and Bath Bombs!
Children love animal-shaped items. Whether it's chocolate or vegetables, they'll be more open to them if they look FUN. Recently, much animal-shaped soap fills the stores. Parents use them to get their kids to adopt handwashing quicker. Easter bunny soaps, in this sense, are both fun for kids and attention-grabbing since it's a special soap.
Bath bombs are also a loved item in the bathroom. They are popular not only among kids but also adults. Bunny shaped bath bombs create fun times in the bathroom and make it less stressful for parents too. Since some kids don't fancy having a bath, Easter bunny-shaped bath bombs are perfect gifts to relax and have fun with your kids!
3. Bunny Ears for Everybody
Sometimes simple gifts go a long way. Matching bunny ears for all the family make the holiday spirit stronger. Just like matching red pajamas on New Year's Eve, cute bunny ears remind your children of all the fun and happiness of their day.
Easter bunny ears have many benefits as well. First off, they are extremely affordable so you can buy as many as you want. The color option they offer is another great thing about them.  There are other color options you can buy to liven up your celebration. Light-pink or baby-blue, as well as pastoral colors, make cute Easter bunny ears.
And the lightness of course. Surprise your kids with Easter bunny ears and they'll wear them all day long since they're light and don't disturb your ears.
There are a couple of things to pay attention to. The material of bunny ears is important. The ones made from cotton or other natural fabrics are perfect for long-term use and their softness prevents any rash or inconvenience to the ears.
4. Personalized Story Books to Remember Forever
All gifts are special since they come from people we love. However, some of them carry an extra special meaning with thoughtful details. A personalized storybook about Easter is a perfect gift idea for kids. If your child is young and doesn't know how to read, it's okay too. You can make the book with mostly drawings and read the story for them.
Many stores take orders for a customized storybook for kids. With a wide range of material and color choices, you can prepare an unforgettable Easter gift for your kids. Or if you like, you can make one yourself too.
First, you get high-quality blank pages and a hardbound page. You can put as many pages as you want. After you write your Easter story about an adventure, drawing original things (might be your kids' picture) is certainly going to surprise them and make them happy.
This Easter, make your choice to buy a gift as a meaningful one with a customized storybook about Easter and your children. This way, each time they read it, they'll remember your love and affection.
5. Handmade Easter Baskets
Easter bunny-shaped chocolates coming in Easter baskets are great gifts for kids. Like with customized storybooks, handmade Easter baskets come in different and unique styles in terms of material, sizes and colors.
Choosing Color
To create cozy handmade Easter baskets, you can go for pastoral or warm colors. Light colors also make a soft appearance and thus suitable for your kids.
It's More Fun with the Kids
Kids love it when they participate in the process. Whether it's making a cake and mixing the ingredients, or creating a handmade Easter basket, they enjoy the process sometimes more than the gift itself.
Simply gather all the materials you need, and start the project together. Just like you can order one with details you want with your handmade basket, making one with your kids doubles the fun and holiday spirit.
Material Matters
Choosing a suitable material for your kid's Easter basket is an essential part of a great gift. You can make an Easter basket with all kinds of material: cotton fabric, paper, an old wooden bucket you'd like to make use of. Turning old unused items into cute baskets are also a great way to teach your kids about recycling.
Paper Easter baskets are both easy to make and store. Baskets made from fabric (especially cotton and other natural ones) can be kept for a long time and provide a soft touch.
A wooden Easter basket, on the other hand, is great for a painting opportunity.  With lots of color options, your kids can express their unique designs.