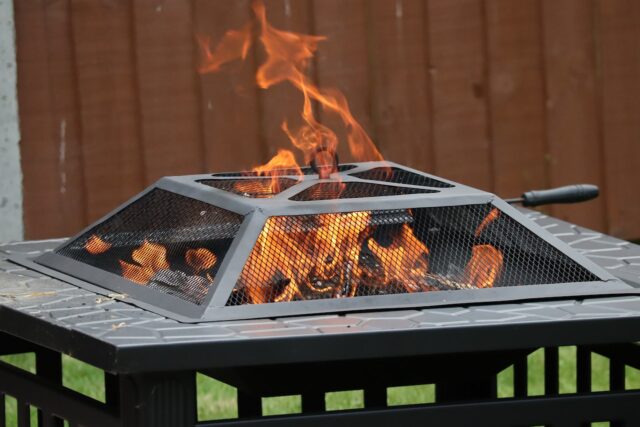 You're sitting at home, and it's the perfect evening. You have friends and family over and it seems like a great idea to go outside and enjoy each other's company. The only issue is that it is 50 degrees outside, making it just a bit too cold to go outside. If only there was some way to fix this issue. Well, the answer is a fire pit.
It is one of the best investments you can make for your backyard. Installing it can serve many purposes, whether it's for social reasons or to add a nice aesthetic. These are just a few of the reasons you should consider one.
Great for Family Fun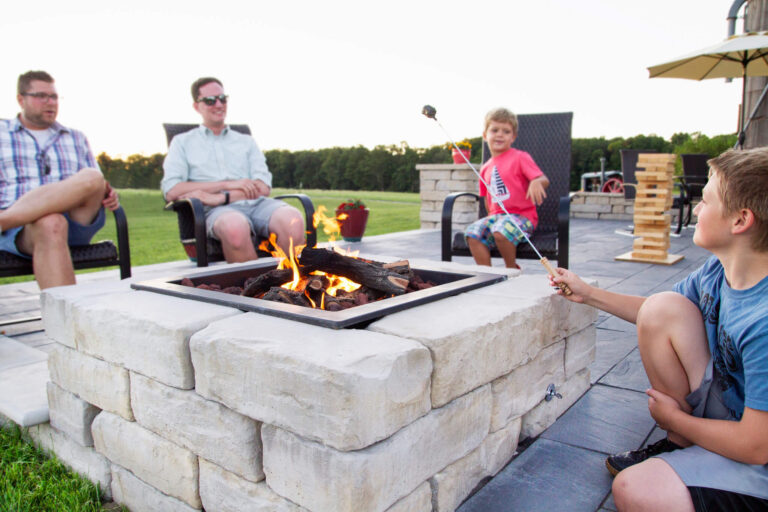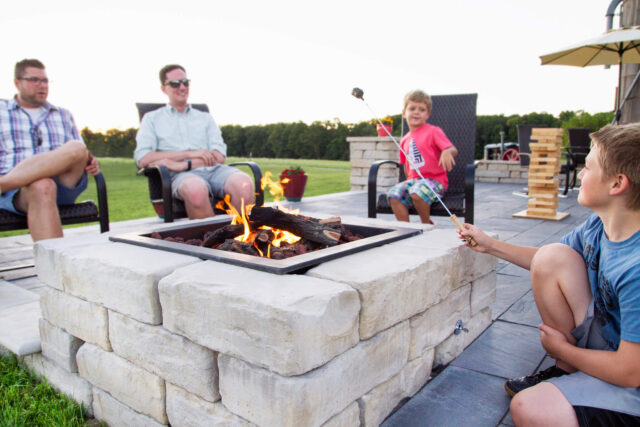 An outdoor fire pit is not just for adults. It can be a place for family fun, too. In a world where we spend all of our free time streaming shows or scrolling on social media, an outdoor fire pit can be a nice change of pace. Here are some ideas:
Family Game Night – It can be the perfect place to make memories with your family whether you are playing charades or trying to cook marshmallows.
Cooking – Unless you've made a fire-roasted tin foil dinner, s'mores, or cooked meat over a fire, you're missing out. You may want to consider purchasing cast iron cooking supplies. You can cook everything from grilled meat to tasty desserts with a good grill.
Family Conversations – There are few places where better conversations take place than sitting around a fire. Talk about future plans, how everyone is doing, or even just joke around with each other. There isn't a known scientific reason why people enjoy talking around a fire, but some suggest that it is something innate from when families would gather to eat around a fire hundreds of thousands of years ago.
Great Place For Alone Time
It is a great place to spend some time alone. The benefits of sitting by the fire alone can be therapeutic, whether you are stargazing, watching the fire, or reading a book by the light of the fire. Even if you just go out and stare at the fire for a while, the health benefits can rival yoga, meditation, and other common self care practices.
Allow More Outdoor Time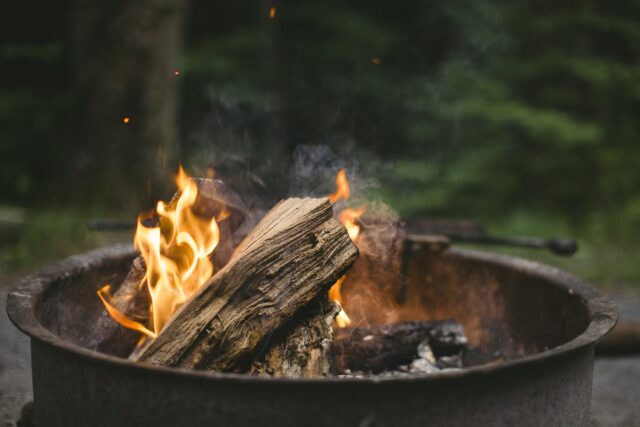 Being outdoors can sometimes be limited to just a few months of the year depending on where you live. When early October arrives, many people say goodbye to outdoor activities for months. Because a fire pit provides extra warmth, this time can be extended by a few weeks or months.
It also open up more activities once it gets dark with the activities mentioned above. It means that if you're hosting a social gathering, the fun can continue as late as you want instead of having to go inside once the sun sets.
Add Value to Your Home
You can increase the value of your house in many ways by adding an outdoor fire pit to your backyard. While the fire pit may add a few hundred dollars to the home's value, the amenity aspect may be a deciding factor for potential buyers.
When comparing two homes in the same price range and value, buyers often choose the home with more amenities, and in some cases are even willing to pay more. Even if potential buyers didn't care for fire pits, if nothing else, they can give a yard more personality that can make it a more desirable property.
Create a Themed Yard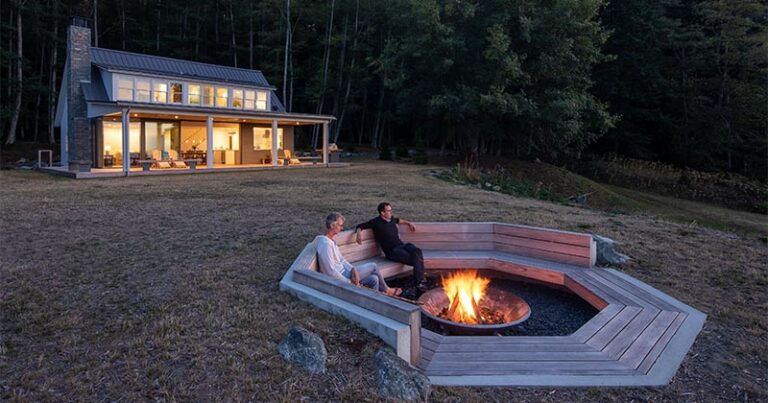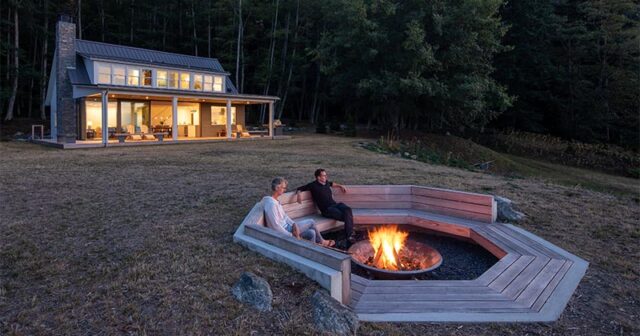 A themed backyard is a great way to add some fun and creativity to your backyard. There are many different themes you can choose from, whether it be based on the local climate, or something that is more personalized. The best part about having a themed backyard is that it really doesn't take a lot of effort to create one. Trees, plants, and other landscaping options can match just about everything, so completing a backyard theme comes down to a few key additions.
One way to create a themed backyard is by using a fire pit. It can be used for many different things as mentioned above, but it works especially well in creating a theme for your yard. For example, if your theme is sports, you could use the fire pit as an outdoor grill or as a place where you can watch the game while sitting around with friends and family members. If your theme is movies, you could use the fire pit as an outdoor theater where everyone can sit down together and enjoy watching the latest film release together on the big screen right in your own backyard.
Final Word
Check your local laws and conditions before doing anything. It may be prohibited by law in some states, and it may be allowed in others but subject to local homeowners association restrictions. The next step is to ensure that the fire pit is placed safely, away from trees, flammable furniture, and anything else that could cause an issue with the smoke.
Lastly, use it safety practices whenever using fire. The fire must never be left unattended, flammable items must be kept away, and the fire must be completely extinguished. There are hundreds of fires due to inadequate fire safety that cause millions of dollars in damage.
Once you've ensured the fire pit is legal to have, reviewed fire safety, and have come up with a few activities, you are ready to enjoy your fire pit!