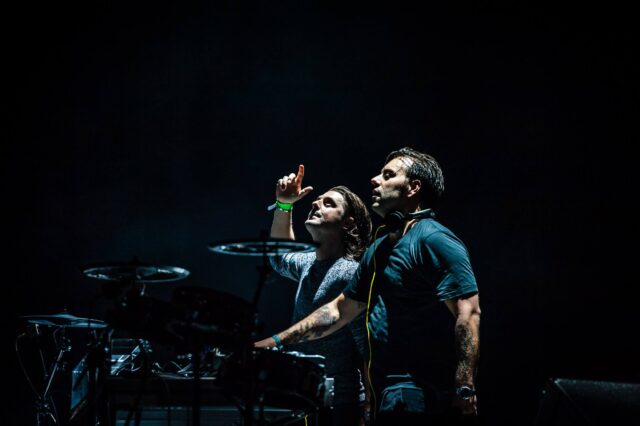 Last weekend, Axwell Λ Ingrosso played the second week of their Ushuaia Ibiza residency, which is taking place every Thursday this summer. It\'s been a great concert season for the club; Hardwell played his Residency last Tuesday, and Martin Garrix played his on Friday.
Thursday night, all four DJs took the stage together, playing back to back for the lucky fans. Axwell Λ Ingrosso\'s residency goes on for seven more weeks, and includes guests such as Robin Schulz, Diplo, Zedd, and more. View the entire lineup here.
Unfortunately, there\'s not much documentation of the legendary DJs on stage, but check out what we\'ve been able to find below.