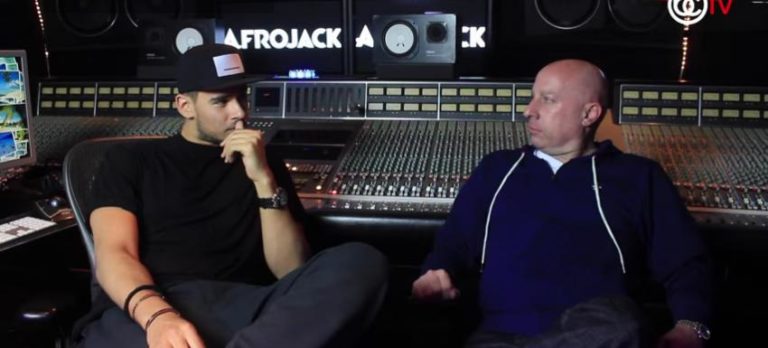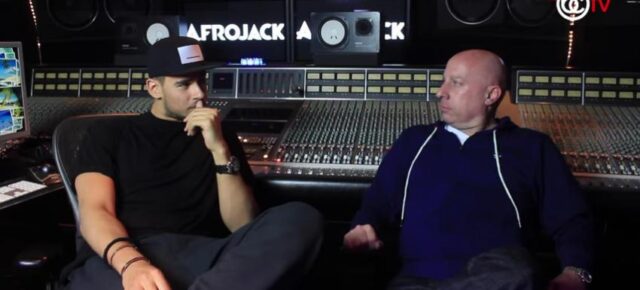 DJ Afrojack (who\'s real name is Nick van de Wall) recently sat down for a casual yet interesting interview with entertainment mogul Steve Lobel and talked about a variety of topics.
We haven\'t really heard much about Afrojack lately in the media, however that doesn\'t mean that the Dutch DJ has been taking time off from music.  In fact, he revealed to Lobel that he\'s been in the studio for the past 30 days working 16 hours per day to produce new music for himself as well as for other artists.  All of that time spent in the studio has resulted into a shocking 114 completed songs, which Nick admits to loving 85 of them.  The DJ was careful to give away too much information on collaborations but said, \"I made a couple of dance songs but I also made a lot of hip hop inspired dance songs.\"
The topic then rolled over to fashion since Nick has already two released collections with the Dutch designer clothing company G-Star RAW.  When he is asked to explain more about the collaboration, Nick reveals that a sunglasses line is in the works but also mentions that he would eventually like to have his own brand in the future and try out some of his own \"freaky ideas.\"
Lobel started to wrap up the interview by steering away from the serious business related questions and instead asked about Nick\'s personal interests.  When asked about American sports, the DJ reveals that his favorites are football and basketball and admits to becoming a New England Patriots fan after they won the Super Bowl this year.  As far as favorite basketball teams, it appears that he cannot make up his mind after saying, \"I like all of them.\"
Watch this portion of the interview below.  For the rest of the interview, click here.