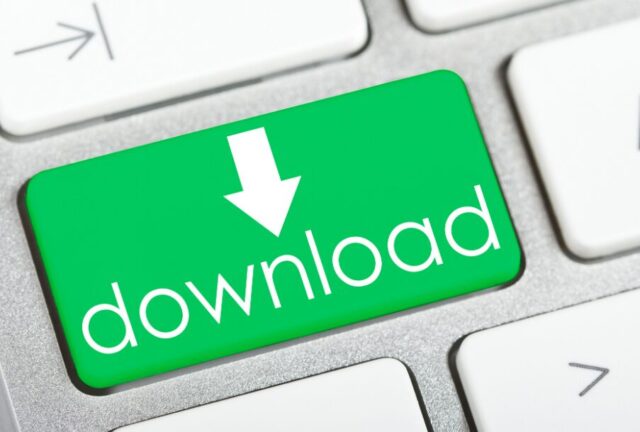 Are you plugged into video games? Odds are, you or a family member picked up a controller during the Covid-19 pandemic to pass the time and remain socially distant. According to recent research, 82 percent of global consumers have played or watched a video game during the height of the pandemic lockdown. For those single and on the sticks, it's possible you might have even found love (or at least a good friendship). According to ChumbaCasino.com, on average, one out of every three gamers reports finding a significant other or a meaningful relationship through their hobby.
Whether you're a seasoned professional or a level one beginner, playing with friends or playing alone, here are the top games you'll want to download this season:
1. Animal Crossing: New Horizons
Popular at the height of the pandemic, Animal Crossing: New Horizons put an updated twist on an old classic, bringing fan-favorite characters like Isabelle to a private island. Between building a community, cutting down trees and welcoming new neighbors, the game quickly became a success for players of all ages and abilities.
This holiday season, new updates will be made to gameplay and include Turkey Day, Toy Day and New Year's Eve activities, along with increased home storage and island resident data transfers.
2. Apex Legends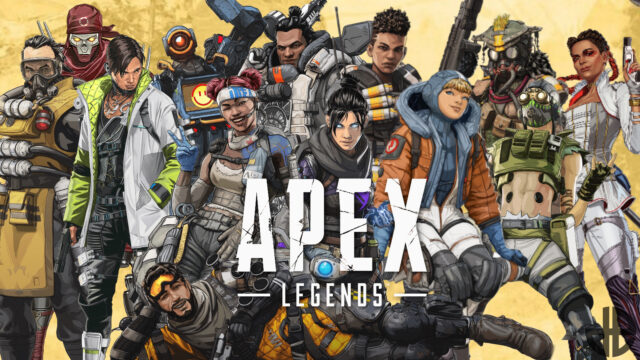 On its seventh successful season, Apex Legends success brings its players impressive maps, intricate gameplay and advanced character development. With each season, "legends" are released to complement the skills of other characters and shift the ranked league dynamic.
The newest map, Olympus, offers bright and colorful graphics, stunning visuals and a distinctly new environment from previous seasons. Horizon, the newest legend, uses her black hole and gravity abilities to shift and damage enemy players during gameplay. IGN experts reviewed the game sharing that, "Apex Legends makes squad-based battle royale work better than thought possible, even when playing with a randomly matched team. Its intuitive communication system makes strategic teamplay achievable without a word, and the eight unique legends each have cool abilities that are rewarding without feeling like restrictive roles."
3. Spider-Man: Miles Morales
In the latest adventure from Marvel comics, Miles Morales rises to spider-success as he learns from Peter Parker how to web, jump and save the city from impending doom. Of particular note, the graphics for this game are phenomenal, with a cinematic quality and comic illustration style in 4K.
Heroes from the game include Miles Morales, his mother (Rio Morales, the original Spider-Man (Peter Parker) and his best friend from school (Ganke Lee). Experience his rise to superhero-status as you invest in a compelling storyline and save New York from an impending war.
4. Overwatch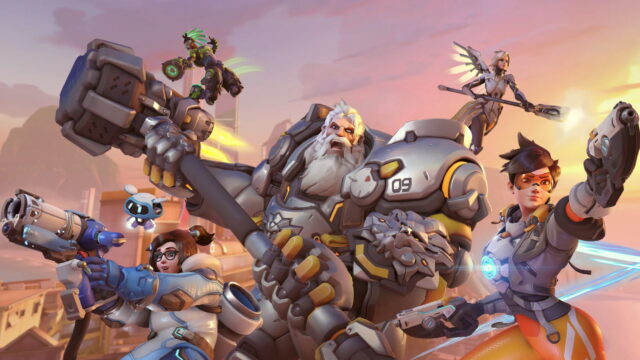 Overwatch is a fast-paced, online game where teams of characters with unique and fun abilities compete against each other to secure ground, move a payload and defeat the enemy squad. Between a gun-slinging sharpshooter, a kawaii mech, an intellectual gorilla or an out-of-this-world shapeshifter, there are plenty of exciting characters to choose from. If you're into professional esports, Overwatch is a great game to watch live and catch some of the world's top players go head-to-head and compete for prize money and championship bragging rights.
5. Valorant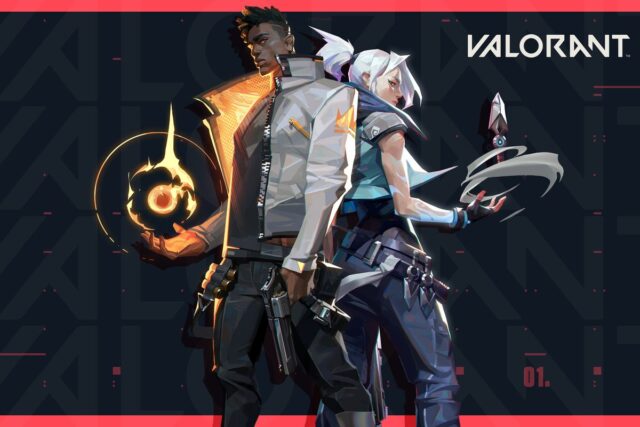 Coming from the developers at Riot Games, famous for the internationally popular League of Legends, Valorant is an exciting, tactical first-person shooter game to test your strategic combat abilities. With different game modes ranging from Unrated to Spikerush, Competitive and Deathmatch, you'll easily spend hours on this title.
6. Call of Duty: Black Ops Cold War
As the original first-person shooter game from Activision, Call of Duty has long been a household title and popular video game. Their newest installment, Call of Duty: Balck Ops Cold War boasts a Warzone integration and the reinstatement of a classic Zombies mode.
The game takes place during the Cold War as Ronald Reagan provides operatives crate balance to commit war crimes in the name of protecting freedom. While the storyline may not sell the game, graphics and gameplay will—it's worth adding to your list as a reinvention of a cult classic.
7. NBA2K 21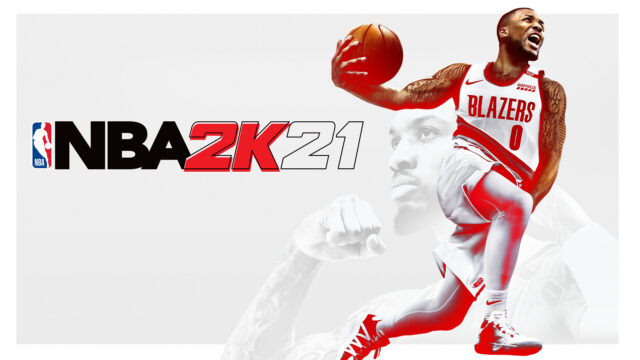 Available on Xbox One, PlayStation 4, Nintendo Switch, Stadia, and PC platforms, NBA2K 21 Mamba Edition is an ode to the great Kobe Bryant, his legacy and the impact he left on the great game of basketball. Not only does this game play homage to the Mamba Mentality, but includes next level graphics, improved load times and "Lower Bowl" arena energy.
In addition to these exciting updates, players can now create and use fully-customizable WNBA athletes. In line with his legacy, Kobe was an adamant supporter of the WNBA and was his daughter Gianna's greatest supporter. He was continually vocal with his support of the league's advancement and was a mentor to many women who stepped onto the court.
8. Garena Free Fire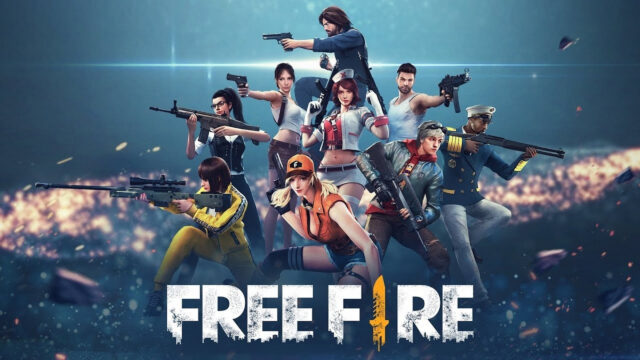 Garena Free Fire is the latest Battle Royale game to come onto the scene from 111 Dots Studios for Android and iOS devices. Similar to the ever-popular Fortnite, individuals and teams compete in an enclosed setting for a "last man standing" adventure.
Free Fire focuses on performance first; while its graphics may not be as impressive, the accessibility of the game and ability to play with your friends easily will make it an instant hit. The gameplay is strong enough to stand out against its competitors and attract a large audience of players.
9. Among Us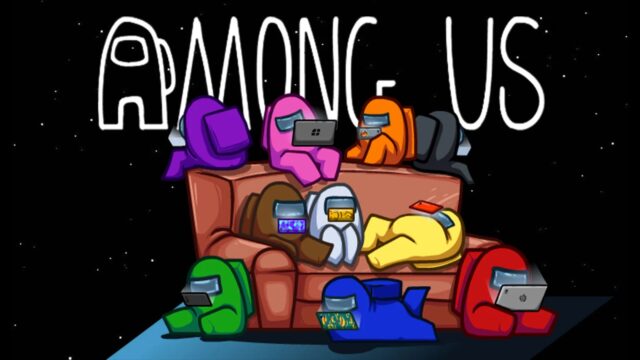 If you've been on TikTok or Instagram, you've likely seen the memes emerging from a recent uptick in Among Us players. Released this year, the game provides a simple, "murder mystery" multi-player experience as users attempt to complete tasks and identify who is the imposter among them. The game's popularity spiked as Twitch and Facebook Gaming streamers took to playing with their friends
10. Cyberpunk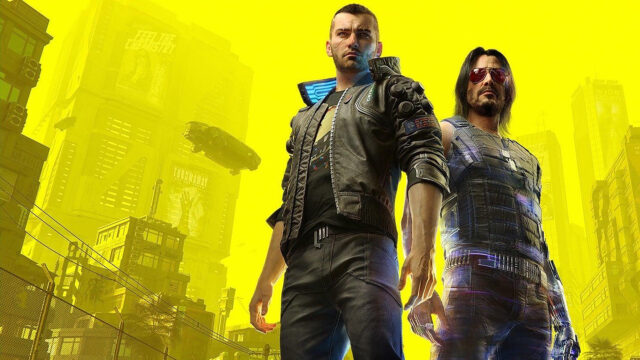 One of the most anticipated games of 2020, Cyberpunk 2077 offers to players, an "open-world, action-adventure story set in Night City, a megalopolis obsessed with power, glamour and body modification." Fans are anticipating mercenary play, new upgradable weapons, impressive vehicles and a fast-paced choose-your-own-adventure experience. Whether you're on the bad side, the good side, or somewhere in between, make sure to put Cyberpunk on your pre-order list for this holiday season.