If you are familiar with the global watersport scene, it is probably no surprise to you that the relatively new watersport, wakeboarding, is dominated by Australian athletes. Having only been recognized as a professional sport 30 years ago, Australian wakeboarders have steadily climbed up the global ranks in the unique sport, which is most similar to surfing but in calm waters.
According to the World Wake Association (WWA), four of the world's top five male wakeboarders are Australian. Here are their personal stories to success and how they've managed to spearhead Australia to the wakeboarding leaderboard.
1. Cory Teunissen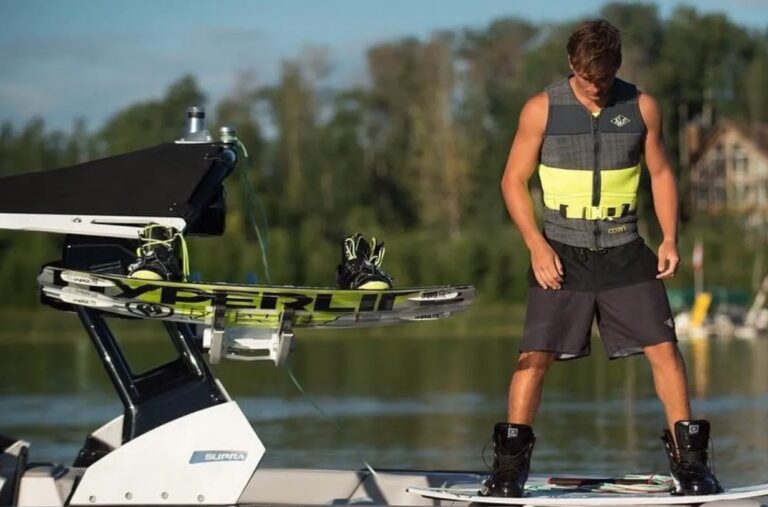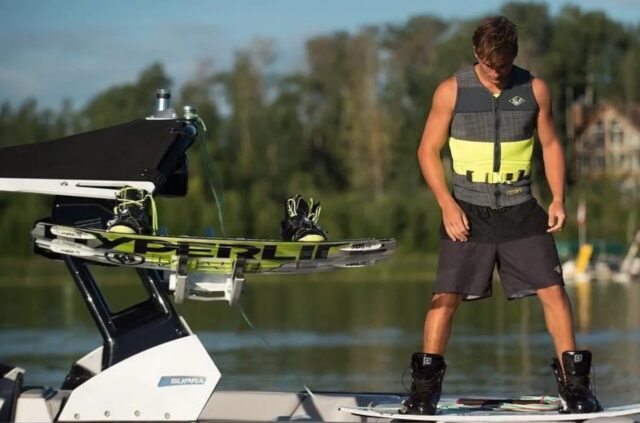 Hailing from Australia's sunny beach city, the Gold Coast, and only 23 years old, Cory represents Australia as the best wakeboarder in the world. Ranked first according to the WWA, Cory has been involved in the watersports scene since he was 15 and is the youngest person in history to ever land a wake 1080. At the tender age of 16, Cory already had two world titles to his name and since then, has only done Australia proud on the waves. Cory uses the Obrien Exclusive board and is propelled by the Nautique Paragon. His favorite trick in the book is the Air Raley. Following in his barefooting champion father's footsteps, Cory loves the water and spends his free time surfing. Read more here about Cory and the gear he uses.
2. Nic Rapa
Ranked second on the WWA's 2023 World Ranking is Nic Rapa. Also only 23 and Australian, Nic began his wakeboarding journey in 2016 and hasn't stopped his winning streak since. Claiming the champion title in 2019 Australian Open and finishing third in other reputable events such as the 2019 Action Sports Games and 2019 Moomba Masters, Nic loves his Ronix ONE Timebomb Boat Board and is proud to represent Australia as one of the world's top wakeboarders.
3. Harley Clifford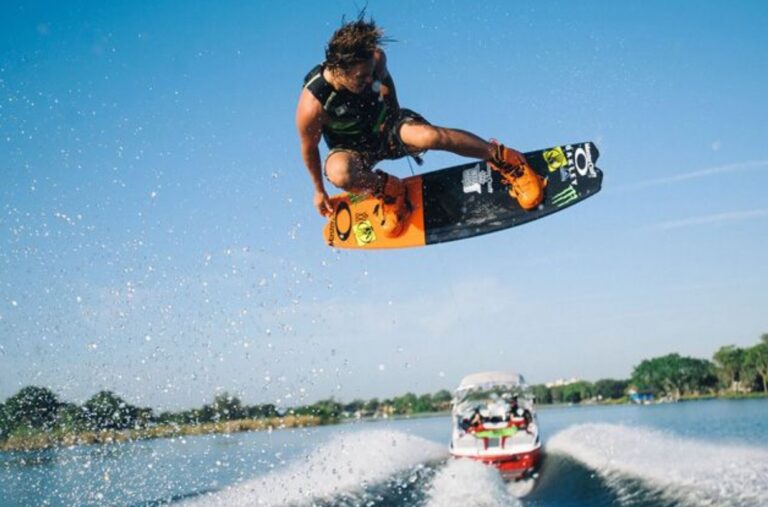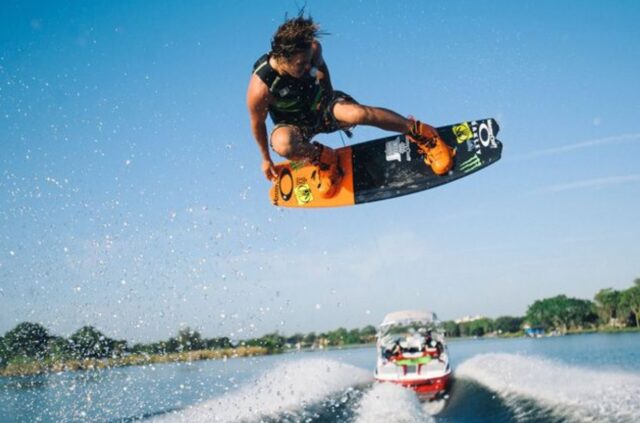 Coming in at number three, Harley is one of the rare veteran wakeboarders still in the scene, having started his professional career over a decade ago in 2009. Harley won his first championship during his debut year, taking first in the PWT #1 event in 2009 as well as the Australian Pro Tour #1. With his 11 years of experience riding the waters, Harley has not slowed down his participation in wakeboarding events, most recently finishing fourth at the 2019 Moomba Masters.
4. Tony Iacconi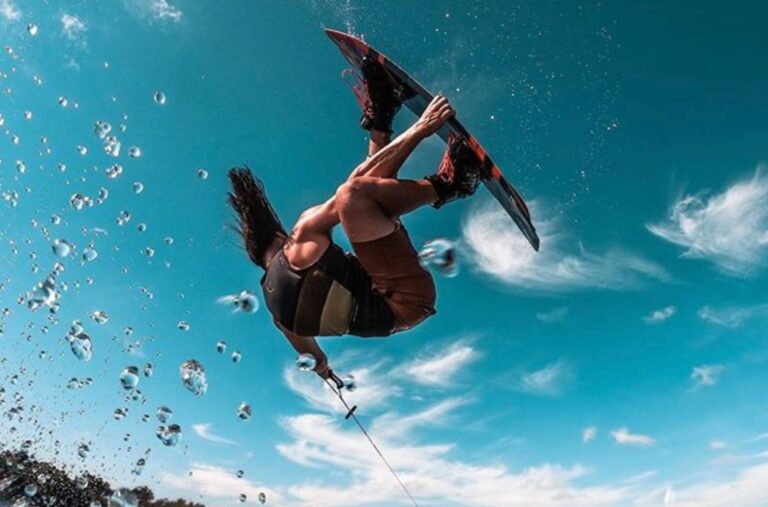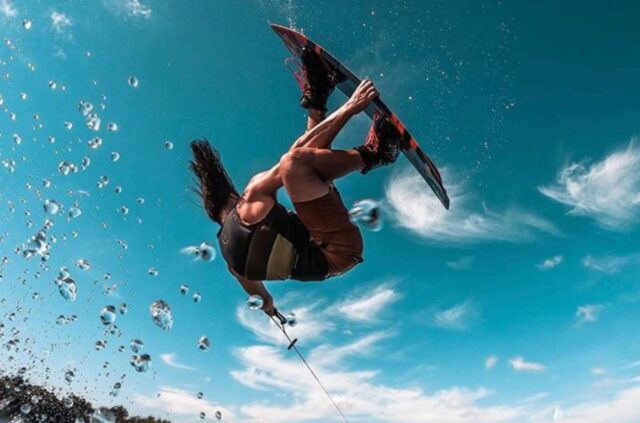 Nicknamed the Wolf of Wakeboarding, Tony is another young wakeboarder in his early 20s leading the charge for Australia's dominance in the growingly popular watersport. Tony has been professionally wakeboarding since 2014 and has won numerous titles around the world during his career despite being so young. Tony placed first in wakeboarding in the 2016 Australian Open and also won the Pro Wake Tour #2 in 2016 as well as the Action Sports Games in 2018. With six years of competitive experience under his belt, Tony is still looking to dominate the wakeboarding scene on his Connelly Reverb Boat Board and is only just getting started!
5. Dean Smith
Dean Smith turned Pro summer around in 2004, joining the Pro Wakeboard Tour in Australia. This legendary Australian wakeboard or has been a part of that to work for around 14 years. Unfortunately, after investing so much of his life into this sport, in 2018, Dean Smith decided that it was time to put on and on his career and retire.
However, considering how much he has done for the Pro Wakeboard Tour, I think that Dean Smith is getting his well-deserved retirement.
His first real tournament was in the Orlando Watersports Complex which was probably one of the best wakeboard parks during that time. But, Dean claims that his performance in 2004 was not anything special because he did not even manage to go exit the qualifier. But, he still did an impressive run because he ended up in the top 20. For a young enthusiast in this sport and someone who has not had any kind of tournament experience, being in the top 20 is quite impressive.
I can imagine that most managers and town hunters noticed Dean Smith because of that performance in 2004.
In his 14 year career, his best year overall was somewhere in 2011 when he finished third at the PWT. He never managed to take the PWT first place, but it seemed like he is satisfied with his history in the sport.
Dean's favorite place for riding is in Kelowna, British Columbia simply because the water is very rough there and the experience is much more different than a tournament. I believe that Dean Smith prefers pre-styling a lot more than professional writing.
Right now, Dean Smith is running his own boat dealership called Marina Bayside. So, if you want to check out Dean and what he has to offer, you can go and check out Marina Bayside.
6. Parker Sigelle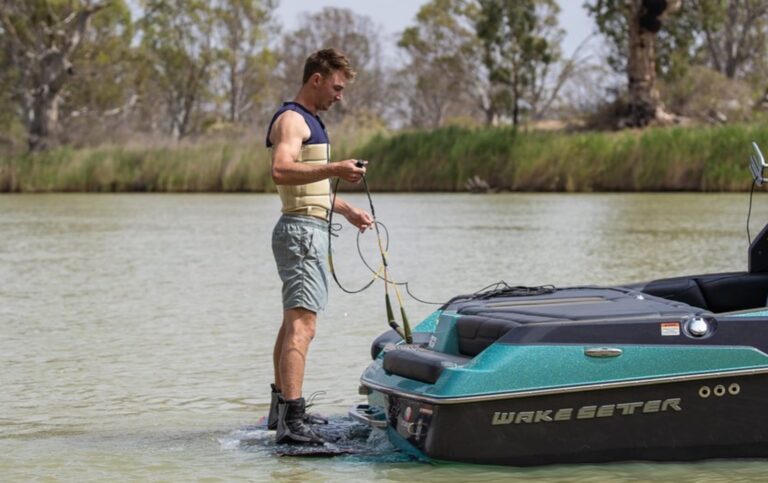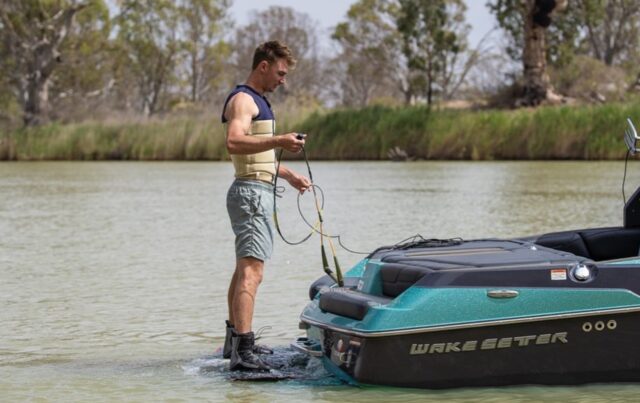 Parker first started wakeboarding since he was only seven years old. During that time, he did not have any kind of knowledge regarding this sport, he did not have the right equipment, but his talent was strong enough to prove to his parents that he is actually good at wakeboarding.
As soon as his parents realize just how much potential there is in their child's, they decided to hire a coach who will push them further.
Today, Parker's life is quite hectic and crazy, but he loves it. Every year, he has to travel to Florida where he is professionally trained and competes with the best players in the world. After five or six months of training and competing, you can finally go home to Barossa.
Today, you can contact Parker to his email or his Instagram account and ask for wakeboarding lessons.
Since its creation, Australia has long been a strong national contender in the wakeboarding scene and is not planning on slowing down anytime soon. Interested to know more about Australia's top male wakeboarders? What gear they use and how they've produced such impressive results?