It's very cold and we all know it's the perfect time to cuddle up and have fun with your partner. Most of us have time off for the holidays – why not use it to have a sexy good time together?
There are so many fun things you can do to spark your flame with you and your partner. We love the idea of being together in a fun way, but at the same time, it can be a little expensive to try to do things together during the holidays. Even if you're single, some of these activities can be great for self-love and self-care as well!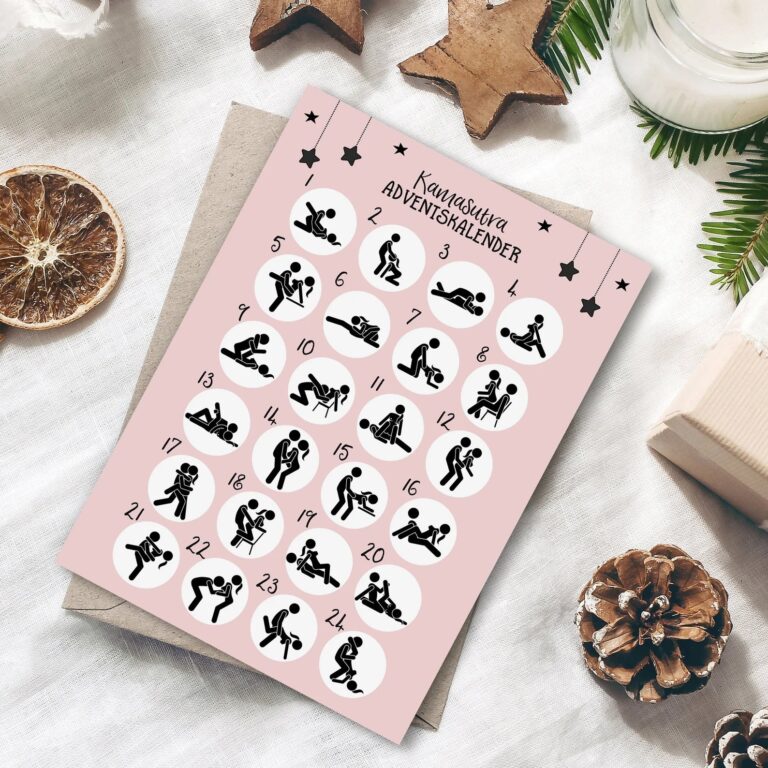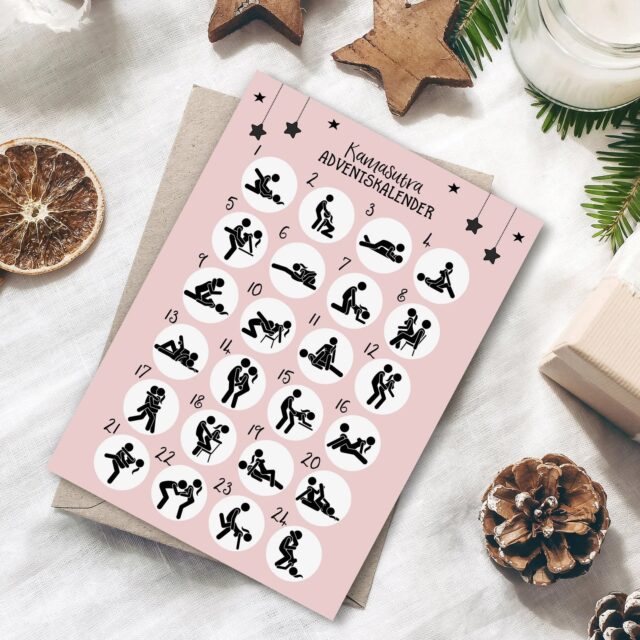 Did you know there are sexy advent calendars?
Honestly, in terms of advent calendars, there's everything you could possibly want in an advent calendar. Sex toys, lubes, BDSM items, etc. However, you can also make your own custom advent calendar! You want to set up a calendar, go for it! You can add sex toys, lubricants, handcuffs, and whatever floats your boat. You can even add in mini bottles of wine, sexy underwear, and other things that aren't completely sex-related.
Give each other a sexy massage
Honestly, it doesn't get any better than this. Massages build up sexual tension while removing the tension in your body! It can be pleasurable just to figure out what pleases your partner in a physical aspect and connect with each other on a more intimate level. Make sure you have some sensual lighting and that it isn't too hot or cold in the room.
You can use massage oil or a candle that is specifically designed to turn in to massage lotion when burned. If you aren't the best at massages, that's ok! Look up youtube videos and learn the good techniques! Make sure none of the oils you use are put on the genitals, as they can cause adverse reactions. Plus, the more you practice, the better you get. If it's just yourself, treat yourself to a professional massage to relieve some tension and practice self-care.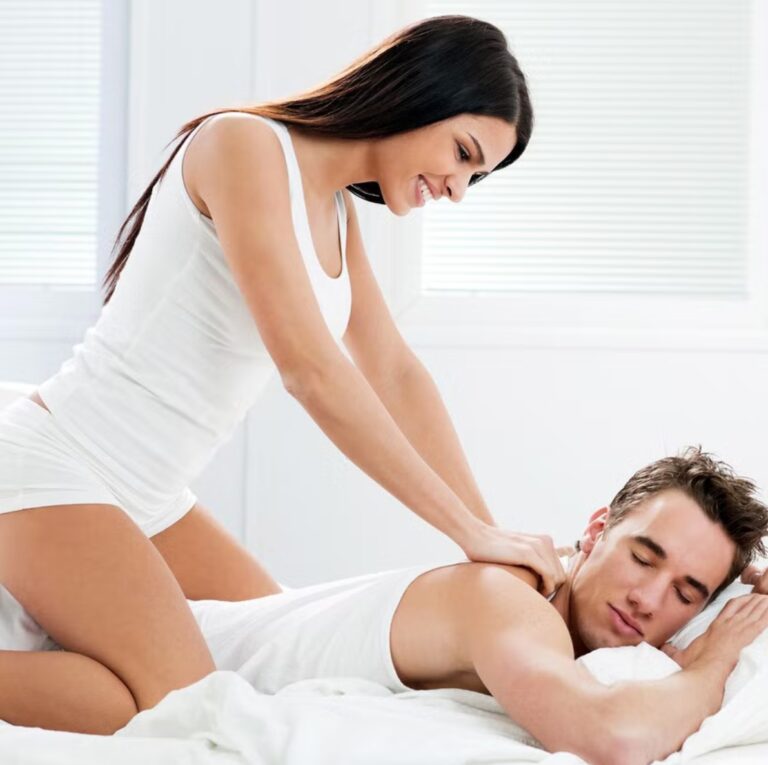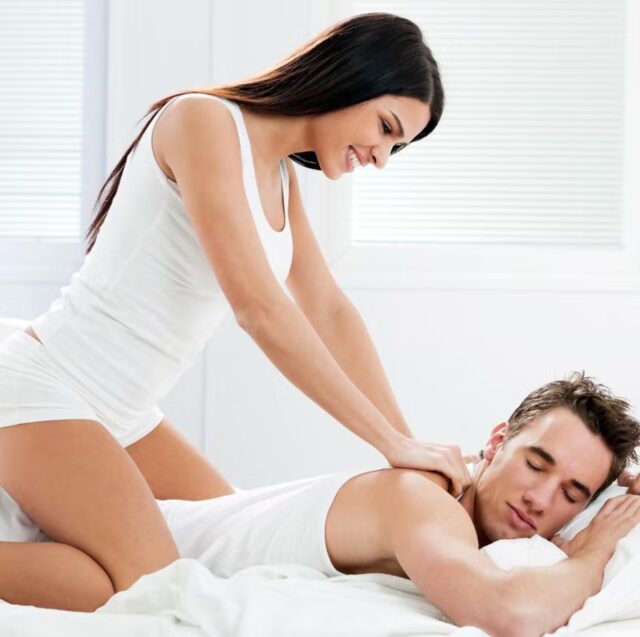 Try a new sexy toy!
It's always a fun time when you buy a new adult toy, and you can use this alone or with a partner! If you usually buy wand vibrators, try getting a vibrating cock ring. You can also try out a clitoral-sucking vibrator if you want to experience something different. To get the best sex toys visit here. Your partner will love using these toys on you, and you'll love playing around with something new as well.
Buy some sexy lingerie
Sexy lingerie, especially Christmas-themed lingerie, can be a lot of fun during the holiday season! If you're on your own, treat yourself to nice satin or silk pajamas that you'll enjoy wearing around the house. Yes, it's nice to dress up, but also, being able to be unwrapped like a Christmas gift is just as sexy as putting the lingerie itself on. You can surprise your partner by putting the lingerie on before they get home and really making sure they're excited to see you when they get home. You can even send a sexy text with a sneak peek of what's waiting for them.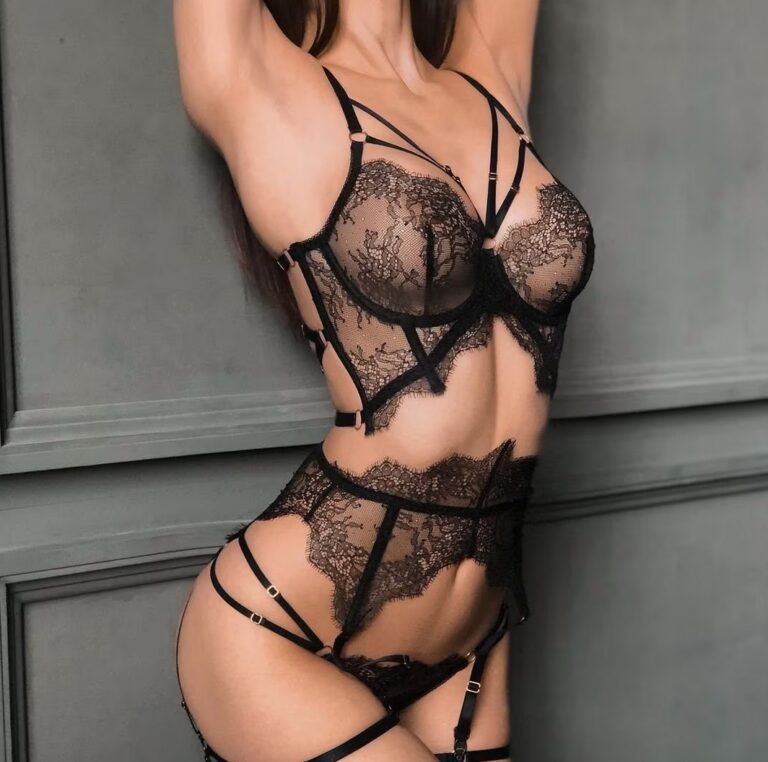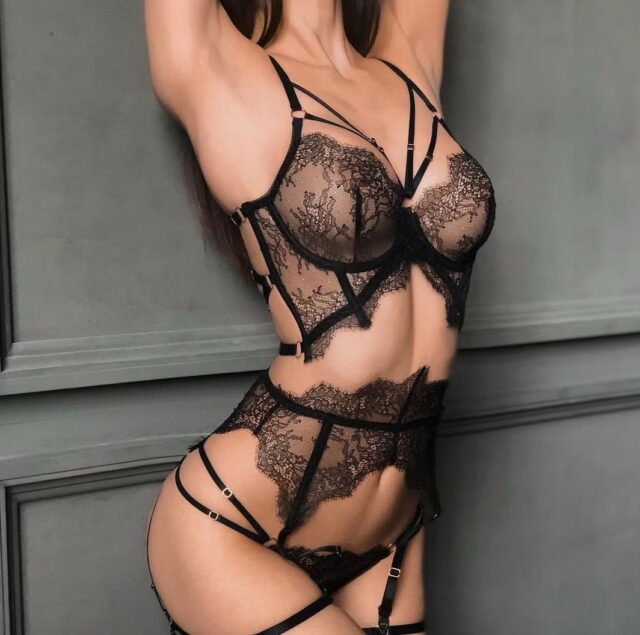 Adult games can be fun to incorporate
Adult board games like truth or dare, spin the bottle, or even rolling sexy dice can be a lot of fun if you want to get in the mood and spice things up a little bit. You can buy these anywhere, and they're especially easy to get on Amazon prime. You can even use the dice to pick the setting of your sex toy speed and pattern if you want to get wild!
Try sensory deprivation
Spice things up by trying sensory deprivation and getting your other senses on edge. Use a blindfold on you or your partner – this will amplify your senses of taste, touch, smell, and sound. You can lightly caress your skin or your partner's skin, and drive them or yourself wild with anticipation. Feathers, whips, massage oil, and more can be used to aid in this activity. You can add nipple clamps in the mix if you want to get wild.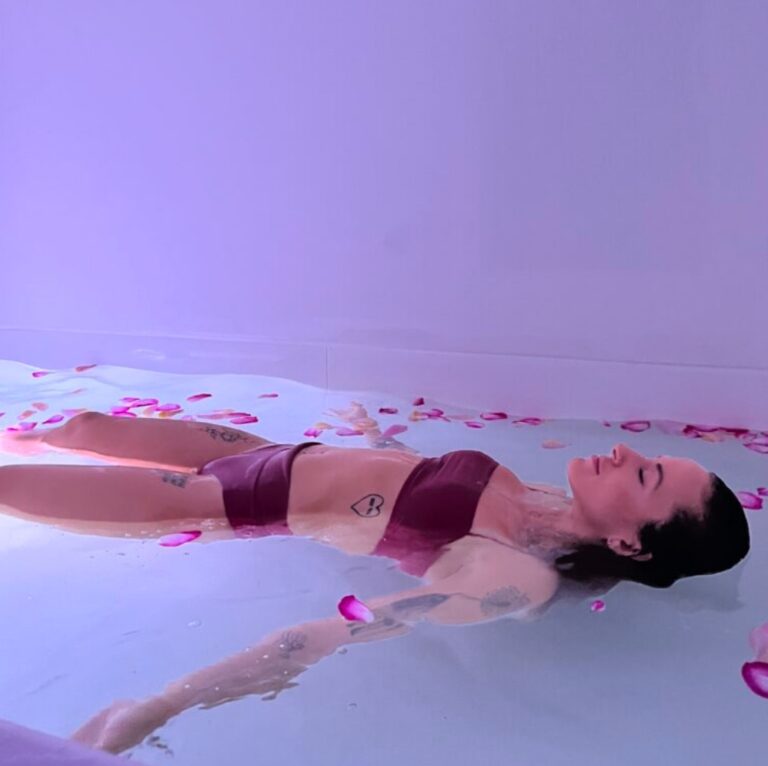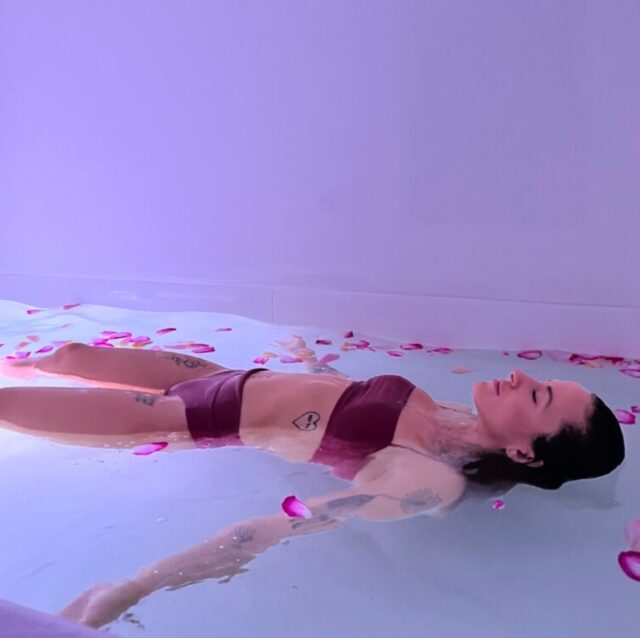 Draw each other a nice bath
Every store in the world sells luxury bath baskets during the holiday time, however, you probably already have bath bombs or bath salts at home, as well as candles! Make the bathroom nice and clean, sensual with candle lighting, and run nice warm water for each other. Throw a glass of their or your favorite wine in, and you've got a winning combination. If you have a male partner, you can buy a male masturbation sleeve for them to pleasure themselves. They may even enjoy doing that while you watch, to really get you both turned on.
Activities and Events
The holiday season is a time for joy and celebration, and there are plenty of ways to spice up your Christmas and holiday fun with activities and events. To get into the holiday spirit, consider trying some of the following:
Holiday Light Displays: Take a drive or walk through a local neighborhood to see festive light displays. You can even plan a route and make a night of it.
Christmas Markets: Visit a local Christmas market to enjoy holiday food and drinks, and purchase unique gifts and decorations.
Ice Skating Rinks: Take a spin on the ice with friends and family. Most cities have outdoor ice skating rinks that are open throughout the holiday season.
Christmas Concerts: Enjoy a night of music by attending a local Christmas concert. From classical performances to holiday pop shows, there is something for everyone.
Christmas Movies: Cuddle up with hot cocoa and watch your favorite Christmas movies. This is a great way to spend quality time with loved ones.
Holiday Workshops: Attend a workshop to learn how to make holiday wreaths, garlands, ornaments, or other holiday-themed crafts.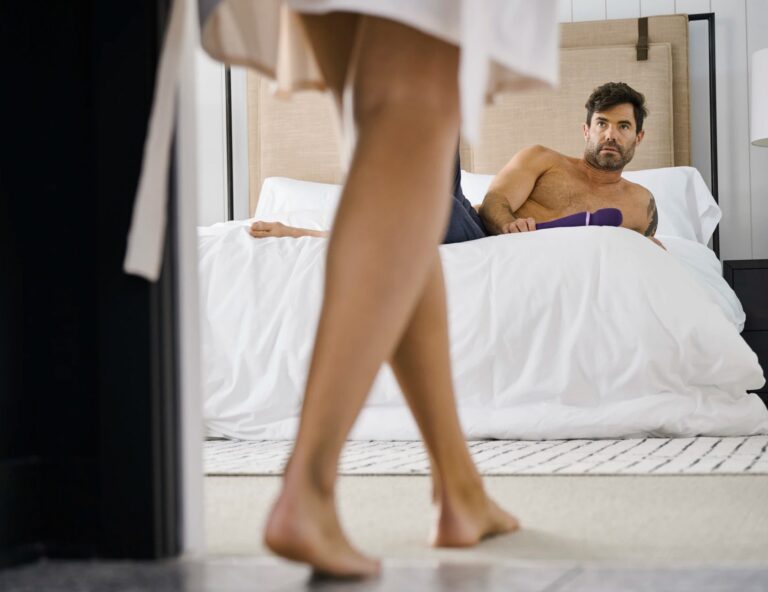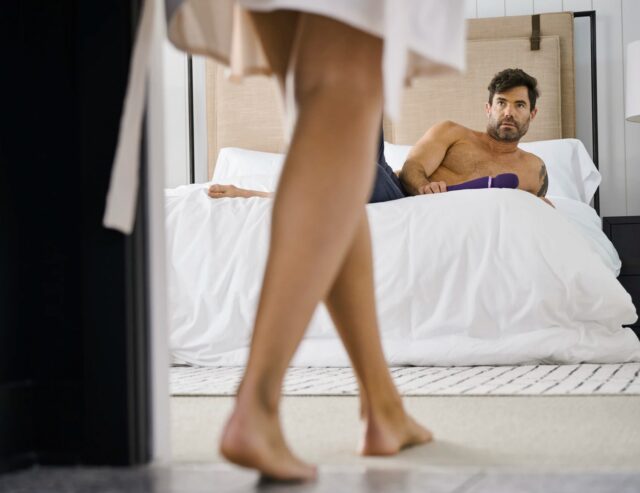 Have a staycation
It can be really nice to go to a nice restaurant, and then a hotel afterward. A hotel room with a nice bathtub, a comfortable bed, and no chores attached? Why not? Make a takeaway bag packed with sexy outfits, sex toys, and fun things to use on each other. Make sure you're both dressed up and have a romantic evening together in the best of ways. This is an incredible way to spice up your sex life both around the holidays and on an anytime basis. Explore your city from a tourist perspective, and then explore each other.