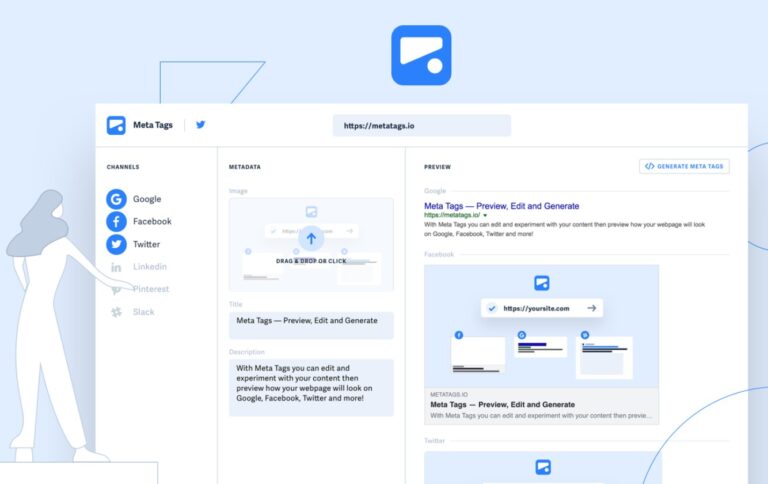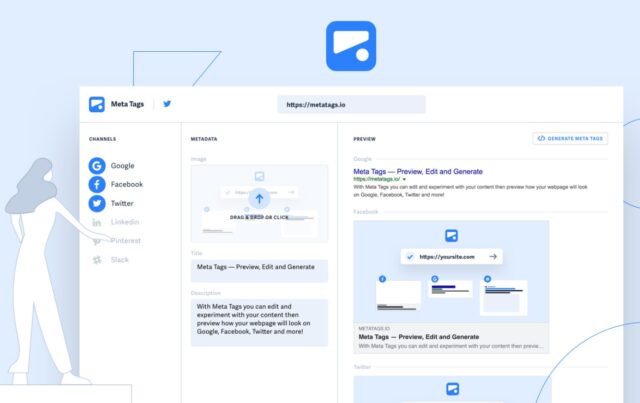 If you are a business owner in this modern age, you are probably aware of the impact of technology on business development. Nowadays, without a website and social networks, it is as if you do not exist and it is important to dedicate your time, effort, and money to their improvement. For your website to be visited, it is crucial that its SEO is maximally customized. This will make your website visible on Google and make it easier for people to access it. Meta tags are an important part of SEO and Google's algorithm, and should not be ignored. Although they have been present for years, many people do not know what meta tags really are and why they are important. Here is a more detailed explanation:
What are social media meta tags?
If we need to explain what meta tags are, it's easiest to say that they are words that are present on your website and that are invisible to website visitors but are visible to a search engine. Meta tags are not actually present on the website but are written in HTML code. That way, Google can understand what the topic of your website is and what content you offer, while those same words remain hidden from people who visit your website. Since these tags only describe the content, they are in the code header, not in the body section. If you want to rank well in Google search results, meta tags can help you a lot.
Why are meta tags important?
SEO or search engine optimization is a term that has been mentioned more and more often in the last few years. Owners of various websites and social networks strive to make their content easily accessible when searching on Google. The higher the content of Google search results, the more visitors it will have, the more popular it will be and thus lead to more conversions. A higher turnover of people also means higher income for a certain business. For optimal SEO it is necessary to take into account several different factors, including meta tags.
Meta tags help the browser determine the main theme of your website, as well as users to understand its content. When searching Google, people type the words they want to find in the search bar. The goal is for the first SERP to show results that are the best match for the words being searched. While there are other ways for search engines to find the best results, one of the basic ones is finding results that contain identical words that are typed into the search bar. If we want to find the best methods for SEO optimization, this is exactly what we want to see as a search result. Users expect to find results that are in the form in which we tried to search them. If the word order in the sentence is the same, the better. This is an approach that has been around for a long time and has proven to be effective, so it is still used to find the best search results.
Because of this, meta tags play a significant role, because they are words that are written in the code and that the search engine will recognize and then offer the website as a search result. Meta tags determine where your content will appear when searching and whether visitors will click on your website. Optimal meta tags can increase organic traffic to your website and make it more visible and popular. If you need a guide to explain the importance of meta tags and help you incorporate them into your social networks, you can click here.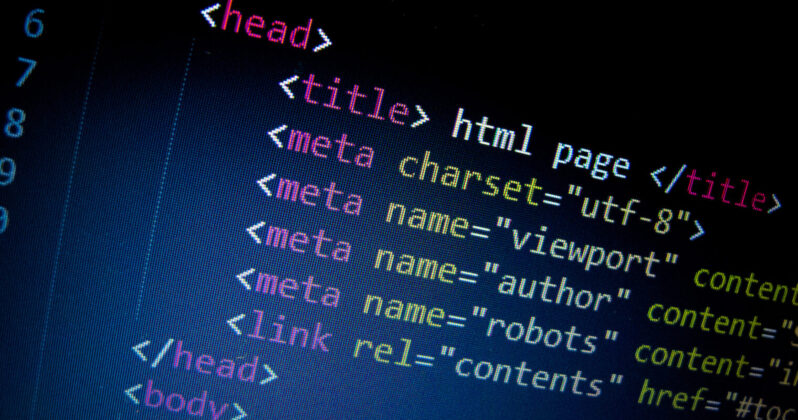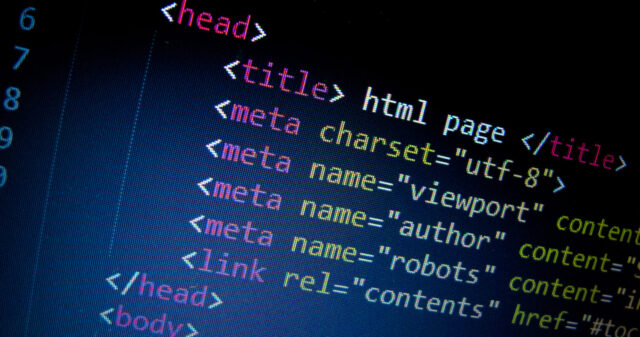 Some of the most vital meta tags for SEO
1. Title tag
The title tag is the first element that is important for the recognition of the content of your website by search engines. In this case, the search engine does not have to be exclusively Google, but also Mozilla, Safari, and others. The title tag should contain less than 60 characters.
2. Meta description
A meta description is also an essential part of your code that summarizes what is the main focus of your website. It is usually displayed below the title.
3. Alt tag
Since the browser cannot read the image on the website, it is necessary to help it understand the images in some way and take them into account when displaying the search results. Because of this, alt tags were introduced. They allow search engines to consider images as well, not just text.
4. Social media meta tags
Social media networks are a great way to promote your business and refer people to your website. Open graph meta tags help to establish a connection between social networks (such as Facebook and LinkedIn) and the URLs of the websites you posted on these networks.
5. Responsive design meta tags
This meta tag is located in the header of the web page and plays a significant role in making the website user-friendly. As almost half of the users nowadays search via mobile phones, all those whose websites are not adequately visible via mobile devices miss a lot. The use of responsive design meta tags ensures that all content is visible and equally accessible on the phone as well as on the computer.
There are also meta tags that don't matter, so we suggest you ignore them altogether. Some of them are keywords tag, copyright, distribution, site verification, and others.
Conclusion: If you want to improve your SEO strategy, we suggest you pay more attention to meta tags. Although they have been around for a long time, they still play an important role in making the website more visible in search results and more easily accessible to all users. And more visitors mean more conversions. Meta tags help both search engines and visitors better understand your content and what your main focus is on. Although there are several different types of meta tags, not all are equally important. We suggest that you explore this approach in more detail and consider which meta tags-related strategies could be helpful for your business.