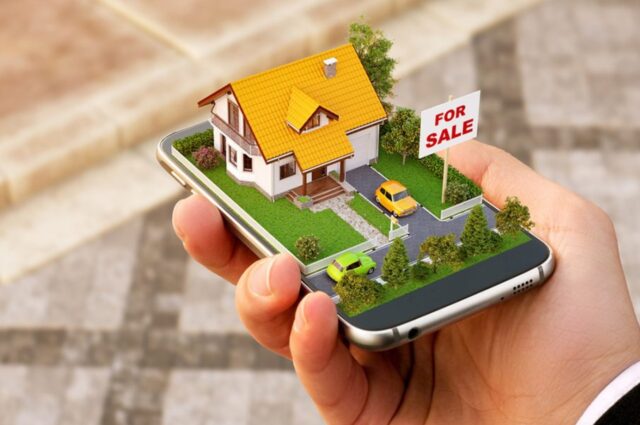 If you've ever tried to sell your home, then you already know that it can be a painfully complex and tedious process. In the past, sellers had two options to facilitate the process. A realtor could be used, or the home could be put up for sale by the owner (FSBO.) In either case, sellers from the past craved an innovative selling method that could add convenience, ease, and expedience. The iBuyer niche was born to answer that call.
What is iBuyer? How does iBuyer compare to hiring a realtor? Should you use it to sell your home? Let's get all your questions answered so you can decide whether your home should be sold to iBuyer or through a professional realtor. ThePropertyBuyingCompany.co.uk sales representatives helped us to compile this article.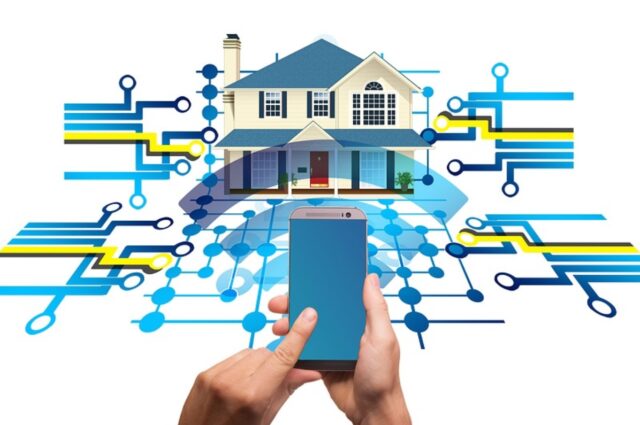 What Is an iBuyer?
These are independent companies specializing in outright buying homes as-is directly from the owner via an instant cash offer or trade in deal.
iBuyer companies target houses in fair to good condition. Different companies, such as open door, Zillow, Redfin now, Offerpad, Realsure, and Knock, use slightly different business models. The most common premise is that the iBuyer buys the home at a discount. They then use fees, resale after adding value, or in-house turnaround financing to make a profit.
How Does iBuyer Compare To A Professional Real Estate Agent?
A home sale has multiple steps in both iBuyer and realtor processes. This comparison will help you distinguish key differences between both routes.
If you've ever tried to sell your home, then you already know that it can be a painfully complex and tedious process. The best way should be to learn how to do it yourself at: https://www.onlinecourserank.com/best-online-courses/for-real-estate/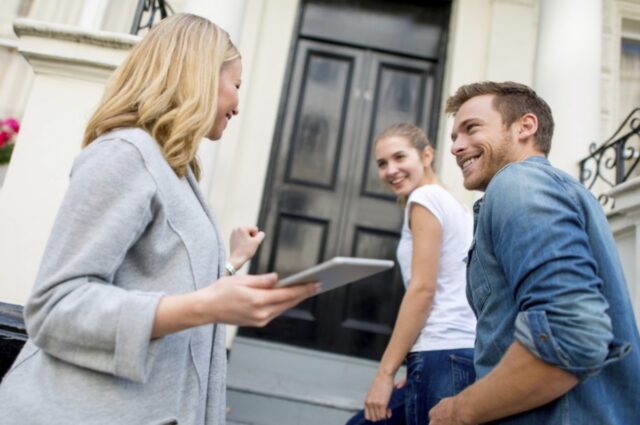 Setting A Home Value: The Price Difference Between iBuyer And A Realtor
With a realtor, one of the first things they'll do is determine the home's real estate market value to help you determine an accurate asking price.
The realtor creates a comparative market analysis (CMA) based on active listing comparable homes and recently sold homes in the area. They'll also factor in square footage, amenities, bedrooms/bathrooms, upgrades, and so forth into the valuation. Of course, they'll also take the market environment into consideration – is the market buyer or seller friendly?
It's in the real estate agent's best interest to price the home fairly and accurately so that it is sellable. After all, their commission is typically based on that price, and they don't get it until the home sells.
The realtor may be able to recommend upgrades or repairs that will help raise the as-is asking price. A realtor determines that your home should be priced, for example, at $200,000 as-is. They may recommend $2,000 worth of repairs that would raise the asking price to $210,000 if-completed.
Also, do keep in mind that buyers can ask for a number of allowances and credits in their buyer's contract or following the home inspection and appraisal process. Flooring and paint are typical suspects. Each will represent x amount of cash that's subtracted from the home's selling price.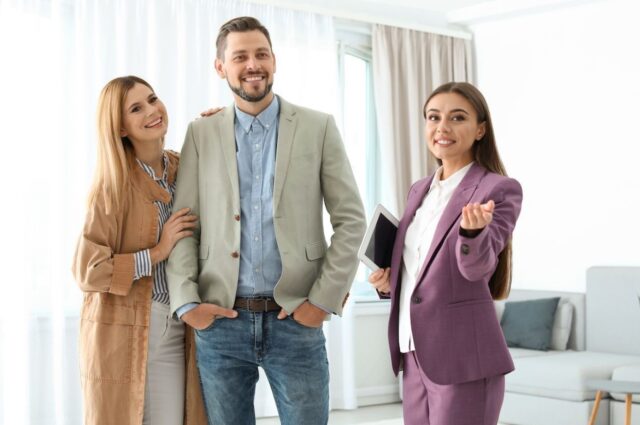 The iBuyer process is much different.
The iBuyer process begins by completing an online form. The company uses a proprietary algorithm to look through comparable properties and collect the lowest for the area. The software then subtracts anywhere from five to 10 percent off this valuation. That number will usually be your first offer, which most companies deliver (sight unseen) within 24 to 48 hours.
Using the same example from above, your $200,000 realtor listing price is now a $180,000-$190,000 cash iBuyer offer with no option to improve the price to the $210,000. That's a difference of $10k to $30k in just the initial offer.
And, then comes the final offer…
Most iBuyer initial offers are contingent upon physical inspection, meaning that the first number you get is more of an estimate than an actual offer. The iBuyer sends a professional inspector to visit the property, and their job is to find any and every single thing possible to deduct from that initial offer.
On average, the iBuyer inspection results in an additional two to 10 percent drop in their initial valuation (offer.)
Using the example numbers, the most you'll get is $186,200, but it could be as low as $162,000 if 10 percent in deductions are taken from an initial $180,000 offer.
Those realtor fees look pretty good compared to taking $162,000 for a house that would otherwise be listed for at least $200,000 on the open market, right? So, why does anyone want to use iBuyer?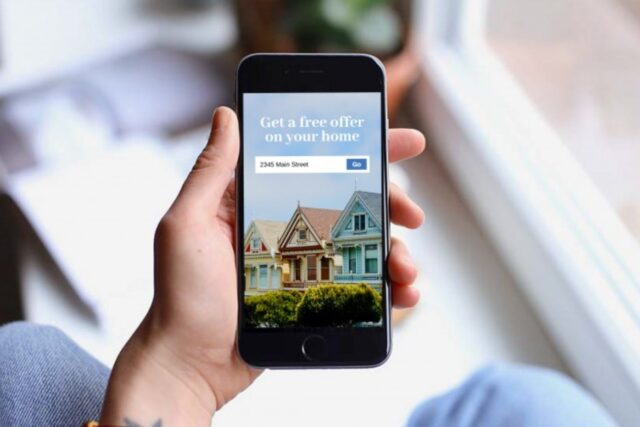 Using iBuyer is basically four steps:
Make contact and fill out the online form.
In 24-48 hours, you'll get a cash offer and disclosure for any fees, closing costs, and net profit.
Accept the offer, which prompts the iBuyer to schedule an inspection to verify the home's condition and ask for any deductions/credits within the offer.
Choose a closing date to vacate the property.
Of course, the realtor process is much more involved and has the potential for more downsides that also eat into your potential net profit after the sale.
You Don't Always Win Off Upgrade And Repair Recommendations
The home for sale process is lengthy and messy by nature. For example, let's say that you take the recommendation to do the upgrades for a higher valuation. That's a couple of grand you need to invest to hopefully get a bigger profit, but that profit isn't guaranteed.
Even after delaying listing the home to make the repairs and making the financial investment, your home could sit on the market if buyers don't appreciate/value those upgrades. The result is usually price adjustments or a potentially long wait until the home sells.
Using the same example numbers, if you don't get your $2,000 upgrade/repair money back in the price and still have to subtract your realtor's five to six percent commission from a $200,000 offer, then that $186,200 offer from the iBuyer suddenly doesn't look so bad, right?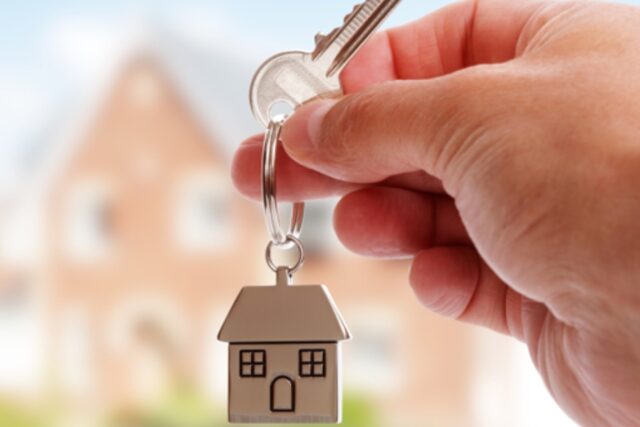 Selling Through A Real Estate Agency Is A Lifestyle Hassle
A realtor is going to market your home to attract buyers. These buyers come to see your home via private showings and open houses. Private showings are often as a spur of the moment as a potential buyer calling for a showing as they drive by your home.
This means occupants must be able to leave at a moment's notice for showings. The home must be kept spotless at all times. Valuables must be stored. The personal decor is often removed. If you have pets, you have to have a plan for them to not be at the home during showings. It's an intrusive burden.
Who's At The Helm?
A great realtor will work hard for you. They'll have your home in the sight of qualified, interested buyers. But, there's always a risk of getting a dud agent.
From inexperience to cockiness and cringe-worthy eagerness to make a sell, you'd be surprised at how the wrong realtor can drastically hurt your home's chances of selling quickly. And, it's not just an issue of poor or inadequate marketing.
For example, let's say your realtor recommends a valuation that's higher than one percent over appraisal. Even if you get an offer for a full asking price, the mortgage process's required appraisal is likely going to kill the offer for any mortgage-seeking buyer. The buyer could love your home enough to make up the difference in price to appraisal with a cash down payment, but that's a rare buyer.
With an iBuyer, however, they use their own appraisal system. They already have the cash in-house or business credit line established to buy your home. By not being the traditional mortgage-seeking buyer or needing a realtor to show the home prior to an offer, the entire process is expedited and streamlined. There's no negotiating, marketing, seeing if a buyer gets their loan, and so forth. You're at the helm – you decide to take or decline the iBuyer offer. It's that simple.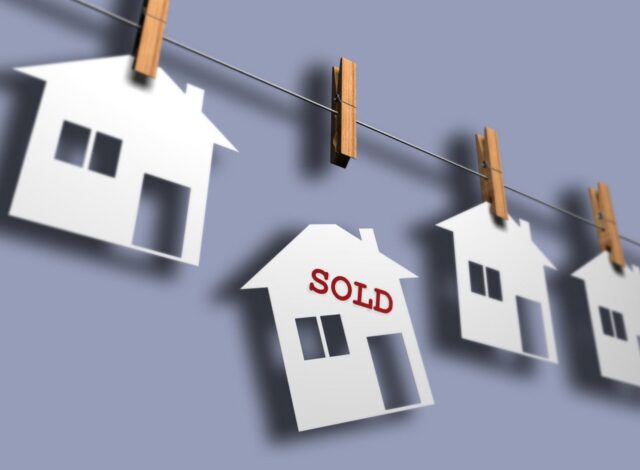 Realtor Vs iBuyer Fees
A good estimate for closing costs with iBuyer is about seven percent of the offer. Meanwhile, realtor fees average around five to six percent. Clearly, realtor fees are typically less, but the above points show that the cost difference is a matter of expediency and ease of closing.
Bottom Line
The best route to sell your property is always situational. It should be based on your unique goals and needs. Do you want an assured, quick, and painless price, or do you have the patience and luxury to hold out for the right buyer at your home's full market value?
If money is your bottom line, then you'll have to carefully assess the risk to value of a iBuyer offer versus a realtor's marketing plan and valuation reports.
If showing your home, waiting for a buyer, making risky updates/repairs, and other time and expense facets aren't appealing, then the convenience of iBuyer may be the way to go. The iBuyer route is also a value proposition to those in financial distress, such as those on the edge of foreclosure or bankruptcy, as a quick way to offload the property.
However, if you happen to be looking to sell your home and are in Scottsdale Arizona we highly recommend looking up The Kay-Grant Group. As they have a glowing reputation, and if you are not they are a good template for the type of realtor's you should be looking for.