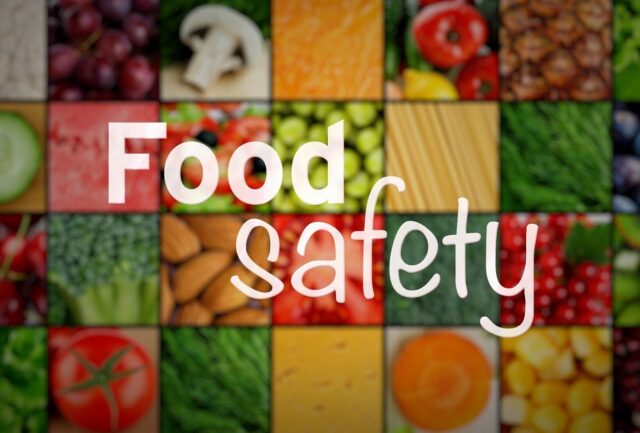 Foodborne illnesses are a significant concern that costs billions each year. That's why states continue to require manufacturers to adhere to set standards. For instance, the FDA's Food Safety Modernization Act (FSMA) mandates that every food manufacturer comply with Human Food Preventive Control regulations.
Without such measures, there could be severe consequences. Apart from maintaining a good brand image, committing to high-quality standards helps companies ensure their products are as safe as possible when they hit the market. Doing so also helps them make sure that their employees are not susceptible to foodborne illnesses, meaning fewer people staying home sick and higher productivity overall.
The process and procedures designed to prevent contamination and ensure that quality materials are used can't be stressed enough. With services such as Weber Scientific, you can comfortably implement measures, including testing for effective analysis. Here are a few pointers for fighting out whether or not you are properly evaluating ways to optimize your food safety analysis.
Regular Audits
Even when you feel like your HACCP (Hazard Analysis Critical Control Point) is effective, it is advisable to conduct regular assessments. Even though HACCPs are designed around the identification of potential hazards and critical control points, with regular audits, you can conveniently prevent, mitigate, or eliminate such issues. With quick FSMA gap analysis tools, you can comfortably audit your processes and identify possible gaps and opportunities. Regular assessments can optimize your food safety analysis, helping you identify your strong and weak points and areas that need some tweaks.
Equipment Review
The equipment you use for analyzing and optimizing your food safety measures plays a significant role. Undertaking a thorough equipment review ensures that you invest in the best solution, such as industry-standard or food-safe equipment to prevent contamination. This goes a long way in your quest to optimize safe processes. Safety measures include preventative maintenance plans, further ensuring that the site equipment is functioning properly, easing your analysis quest and optimizing food processing safety.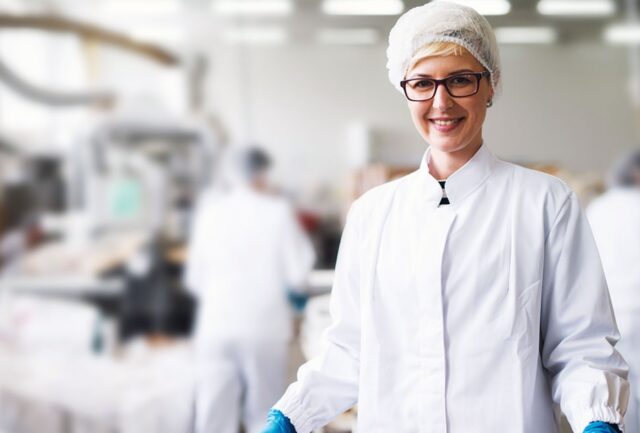 Training
Your employees are a critical part of your food processing optimization endeavors. If they aren't up to speed with the best practices – including HACCP documentation and CCPs (critical control points) – monitoring and analyzing the processing pipeline won't be that effective. Training the employees ensures effective plan execution, preventing contamination, and easing the analysis process. Training programs are crucial. To ensure that the employees are compliant, equip them with the confidence to execute the plans and stress that the importance of food safety and potential contamination concerns is necessary.
Learn from Others
What are your peers experiencing? Check out food safety inspections, a chance to observe the top challenges facing food manufacturers. Knowing the common issues affecting others in your industry makes it easier to implement effective measures and optimize your food safety analysis. For instance, you can realize the benefits of investing in quality systems. You can also learn about the benefits of investing in a digital or automated CCP monitoring system, which can help you ensure that processes aren't deviating from the control limits and make it easier to keep procedures on track.
Continuously improve your food safety plan
Maintaining a strategic food safety plan (FSP) goes a long way in enhancing efficiency while ensuring that you adhere to the set standards. An effective FSP comprises of significant considerations such as risk-based preventative controls, hazard analysis, a recall plan, and monitoring procedures, to mention a few. A regular review can help you learn a lot about your processes as you endeavor to improve your food safety analysis quests. From changing a production line, ingredients and revising some measures, continuously monitoring your food safety plan can ease your compliance endeavors and significantly ease the process. Continuously review the FSP and improving it is among the most practical measures that can ease the process, but you have to be strategic, as it could also cause more friction. Among the tips to consider as you strive to improve the FSP include;
Keep it simple
It is easier to assume that if the plan is a lot detailed, it will be more effective. However, this can make the processes a lot more demanding. Hacks, such as grouping certain processes on the basis, such as risks, ingredients, or products line, can simplify the endeavors to optimize your food safety analysis. For example, if you are dealing with multiple products, running hazard analysis on each line can be overwhelming. Finding similarities that are practical, such as physical, chemical, or biological features, can help you group the product lines and run a more efficient food safety analysis.
Separate FSP from other programs
Food manufacturers maintain various programs, including compliance measures. This means that it is easy to overlap, confuse, or combine various programs, a concern that makes it harder to optimize food safety analysis. For instance, you can easily combine food defense programs with FSP, but they are not in the same line. Food defense plan programs are tailored to deal with intentional adulteration, and while a risk, this doesn't match what FSP strives to address. FSP centers on unintentional adulteration, and combining it with others only makes the process a lot more cumbersome. From disease prevention programs, food defense risk assessment to personal protection plans, it would help if you separated the FSP from the rest as you endeavor to improve it and optimize food safety analysis.
Your HACCP can be converted into FSP
While HACCP and FSP aren't far from the primary goal, they utilize different lenses. However, you can use the HACCP to develop your FSP. HACCP's primary focus points are preventative controls, but FSP goes beyond that to include concerns such as sanitation, allergens, and supply chain program. You can develop your FSP from the HACCP, saving time as you endeavor to optimize your food safety analysis.
Every food manufacturer must comply with set standards and employ practical measures, ensuring that they deliver the highest quality products possible. With the above pointers, you can optimize your food processing endeavors and improve your efficiency and effectiveness.