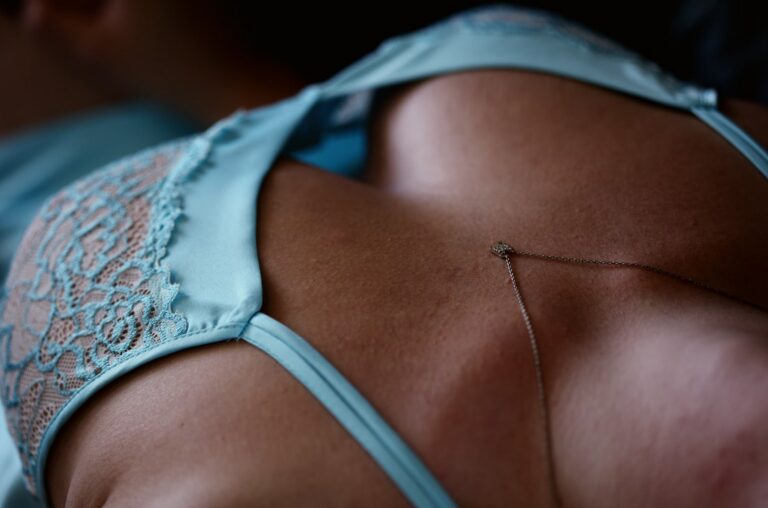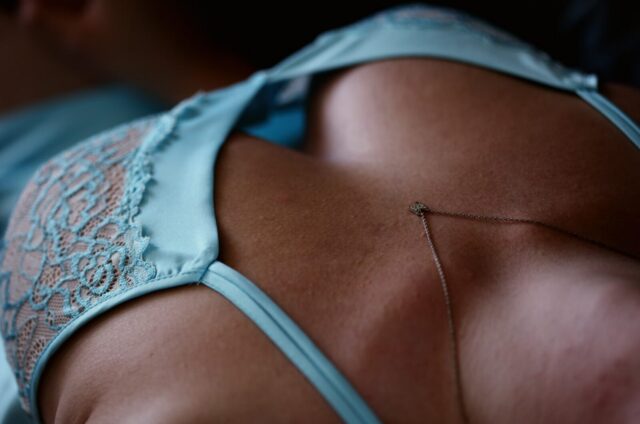 Stuck in a fashion rut? Countless fashion trends have come and gone over the years, but the sheer bra has consistently been a staple of modern lingerie. Wondering how to incorporate this classic piece into your current wardrobe without looking stale?
Make a statement with the evolution of the sheer bra – from classic to contemporary – and you'll be sure to elevate your style. You won't want to miss out!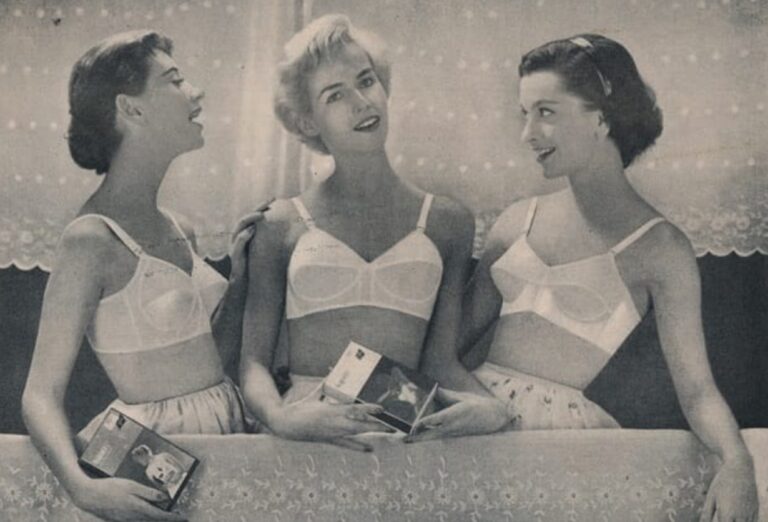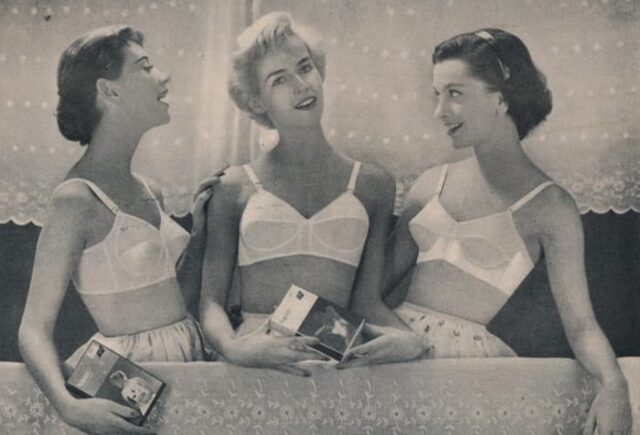 History of the Sheer Bra
The invention of the sheer bra dates back to the early 1930s when it was first popularized in French lingerie collections. This type of lingerie was designed to provide coverage for a woman's breasts while still allowing for maximum skin exposure. The Sheer Bra gave its wearer a subtle, feminine look that could be used to enhance their curves without compromising modesty.
Since its initial introduction into the fashion world, this undergarment has undergone many changes in order to reflect modern trends as well as technological advancements in lingerie textiles and construction techniques. This includes innovations such as lace trimmings and adjustable straps which are now standard features on modern versions of Sheer Bras. Additionally, new materials such as spandex and powernet have helped to make these bras more comfortable and supportive than ever before.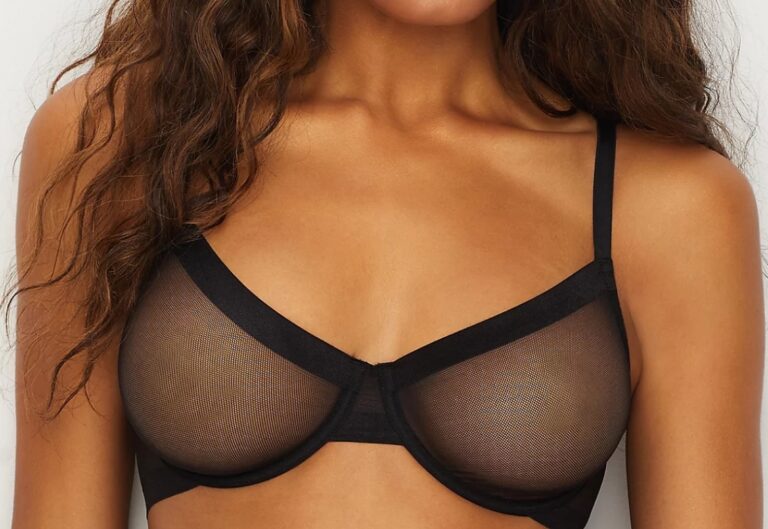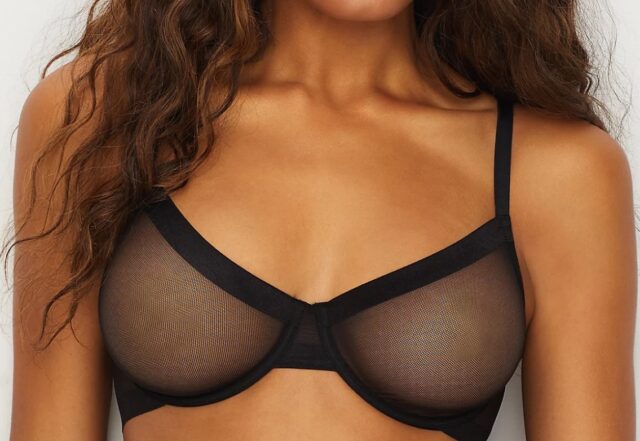 Classic Styles
During the 70s, there was a strong emphasis on creating natural-looking silhouettes while still featuring supportive fabrics in lingerie styles such as full-coverage cups with underwires and 'lift & separate' technology for accentuating cleavage without padding or too many seams or panels. This period saw the emergence of sports-inspired designs such as racerbacks for extra support.
The 80s saw a move towards more structured and defined cup sizes which were achieved by adding vertical seams to create an uplifted look without relying solely on underwire construction. Meanwhile, push-up bras continued to gain popularity with their deep plunging necklines which offered maximum cleavage enhancement in addition to unique back designs such as choker clips and hook & eye closures for adjustable control around the chest area.
By the 1990s sheer lingerie had developed into sheer body suits that allowed women to create full hourglass figures beneath their clothing while still having some degree of support provided by seamed laces or fabric panels that served as stretch control devices. The nude palette was also integrated into collections giving women options like beige-tinted corsets that curved their natural shape while remaining almost invisible beneath clothing giving them maximum confidence whilst out in public spaces!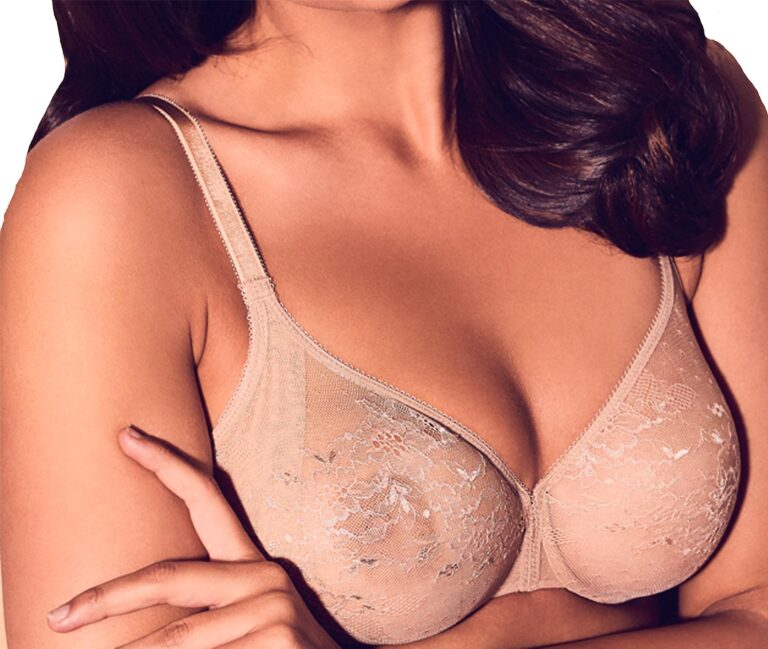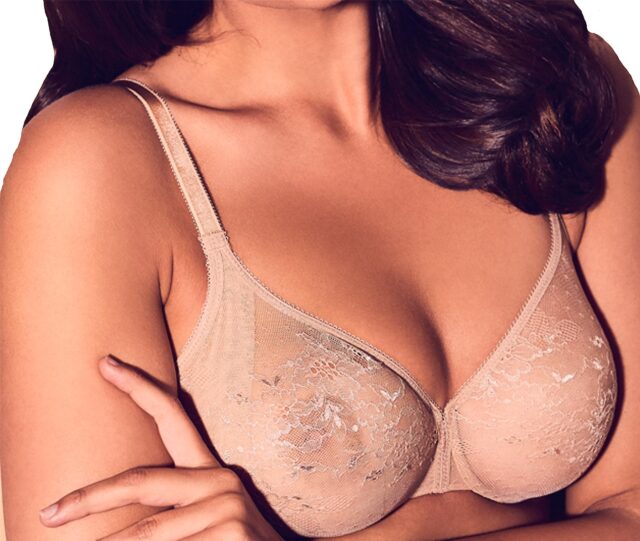 Contemporary Styles
Today's modern sheer lingerie comes in a variety of cuts, styles, and designs. Some popular options include:
-Push-ups: Push-up bras are designed to enhance the cleavage with elevated, padded cups. They are often made with light fabrics and come in simple or intricate designs.
-Backless/strapless: Backless and strapless bras have no visible straps or hooks and provide support with adhesive backings. They are perfect for wearing dresses that have open backs or transparent material.
-Demi cup: The perfect choice for low necklines, demi cup bras provide coverage without taking away from the overall outfit or plunging neckline aesthetic.
-Tank tops & T-shirts: Tank tops and T-shirt style sheer bras are becoming increasingly popular due to their ability to layer under blouses and other clothing items while still offering a flattering look.
-Lace & Mesh lingerie: Lace and mesh fabric continues to remain one of the most popular materials for sheer bras due to its adjustable feature that naturally molds into your body shape.
No matter which style or design you choose, it's easy to find a sheer bra that fits perfectly – giving you maximum confidence along with a beautiful silhouette!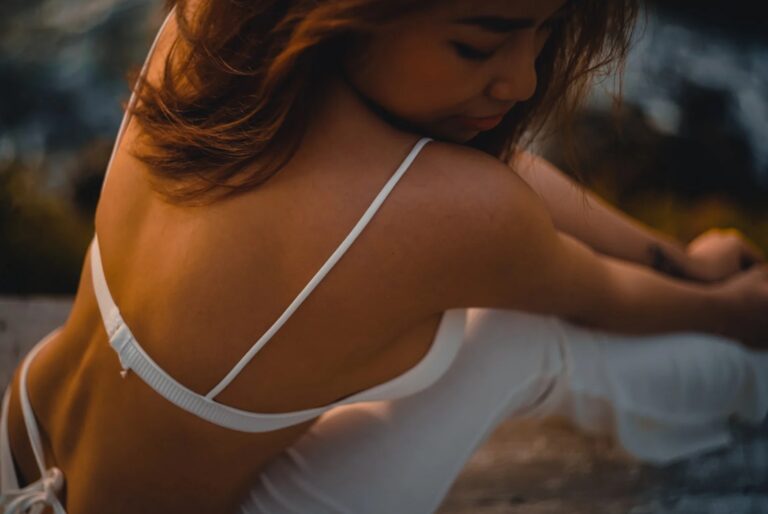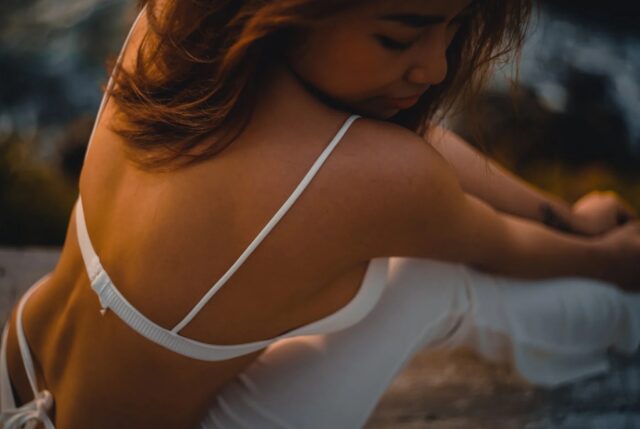 Benefits of Wearing a Sheer Bra
This style of lingerie is perfect for special occasions or everyday use when you want something to keep your silhouette looking smooth and put together yet still feel like there's nothing covering up your natural beauty. The sheer fabric gives a barely there feel that can boost your confidence and femininity.
When wearing a sheer undergarment, you can still enjoy the same support as any other type of bra while feeling completely comfortable. These bras are specially designed to provide coverage while remaining breathable and delicate enough to move with you and your body without creating discomfort or irritation due to rubbing against straps or seams. Sheer bras are often composed of gorgeous lace patterns and embroidery that add splashes of elegance for an added touch of feminine charm.
The look of sheer bras ranges from traditionally classic looks with gentle embroidery, to more daring and contemporary styles with intricate adjustability options, allowing you to play around with fit until you achieve your desired effect. Whether you want full coverage or an almost undetectable amount, a subtle outline that enhances your figure without necessarily making itself known, or something bolder and more eye-catching — a high-quality sheer bra can be the perfect choice for any fashionista's lingerie drawer!
Different Types of Fabrics
Let's take a closer look at these different types of fabrics used to make sheer bras and their properties:
Tulle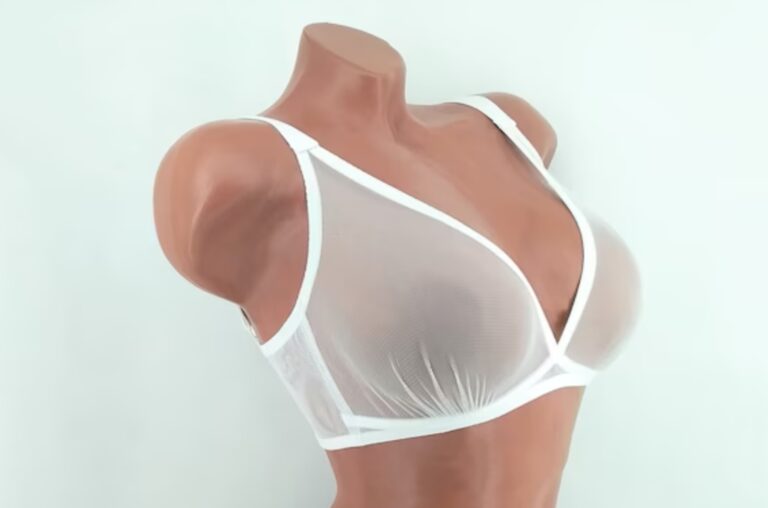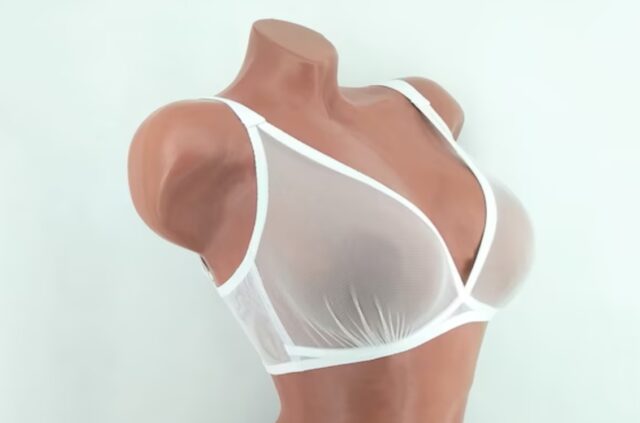 Tulle is a fine netting made from cotton, silk, or synthetic fibers. This fabric is highly breathable and provides a smooth surface that looks great under clothes but still provides maximum coverage for the wearer. It can also be dyed easily to produce different colors without sacrificing its lightweight qualities.
Mesh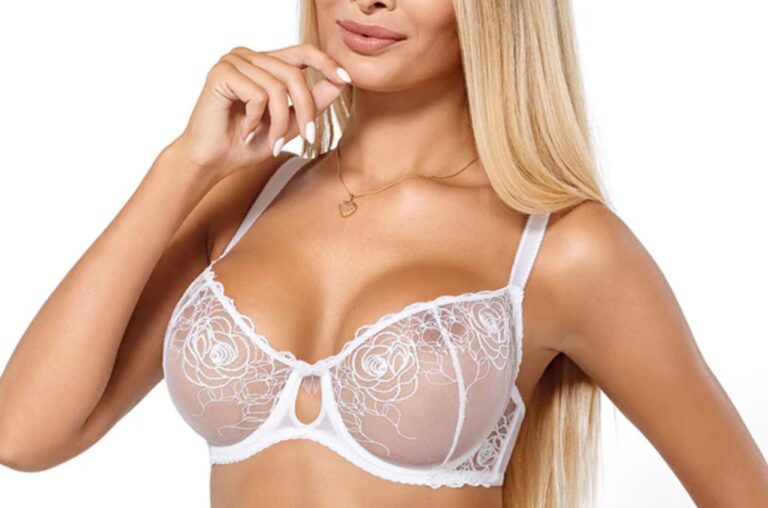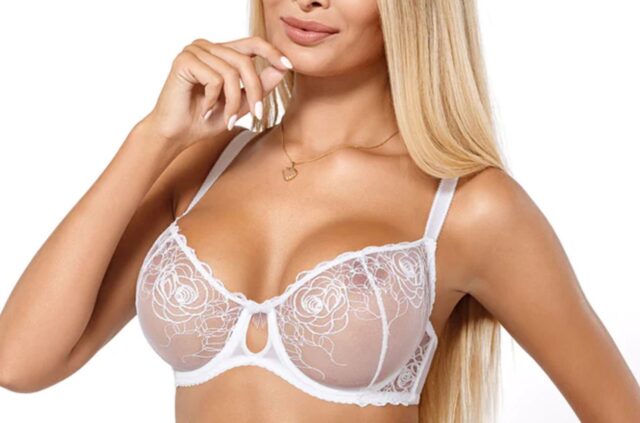 Mesh fabric is made of interwoven pieces of yarn that have tiny gaps between them to ensure proper breathability. It also allows for an element of stretch which makes it comfortable while being very supportive at the same time.
Chiffon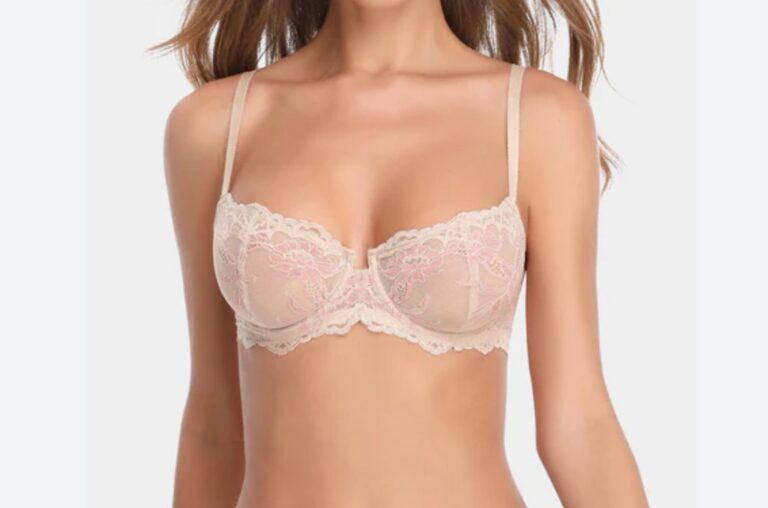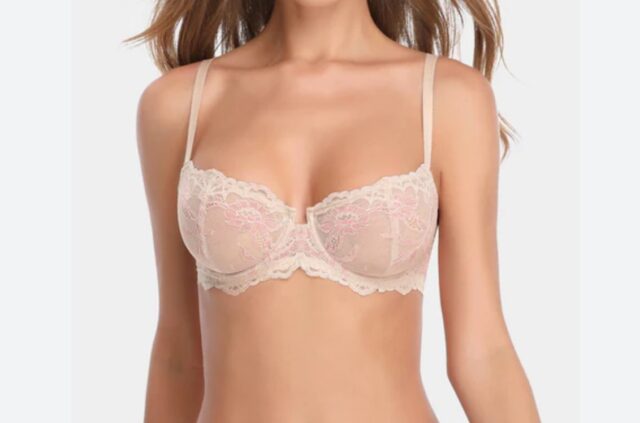 Chiffon fabric is lightweight, sheer, and soft with an interesting translucent quality that sets it apart from other smooth fabrics. It has an ethereal appearance that looks beautiful under any outfit while providing just the right amount of coverage for today's woman.
Lace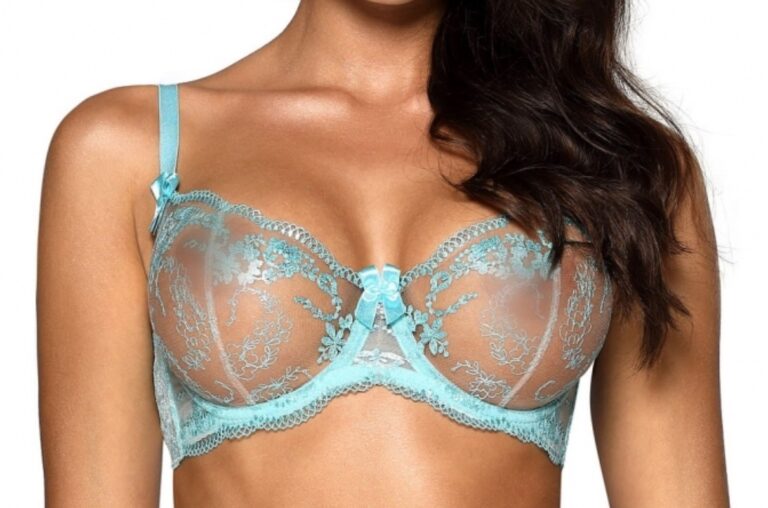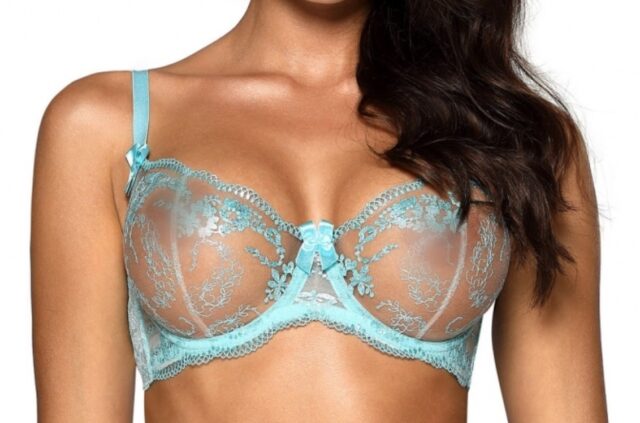 Lace is one of the most popular fabrics used in modern sheer bras due to its versatility and elegant appearance. Lace ranges in weight so it can be both light as air or thick enough for strength and support when needed without compromising on style or comfort. Both machine-made and handmade laces are used in lingerie creation depending on the requirements of the design piece being created or altered accordingly.
Conclusion
The sheer bra has been a wardrobe staple for generations. Whether you choose a timeless classic or modern statement piece, it's important to find the perfect fit and design to suit your personal style. For greater comfort and boosting confidence, sheer lingerie is an ideal choice for any wardrobe.
Ultimately, sheer bras will always be the missing ingredient for brightening up a woman's day-to-day attire. From their vintage femme fatale vibe to their ultimate versatility and confidence-booster repute, one thing is certain: when it comes to lingerie shopping, never forget the trusty sheer bra!