When it comes to producing a video blog, the one thing you just cannot do without is a camera and a good digital wireless microphone.
The iPhone, to its credit, has not one but two excellent video cameras. Actually, there are three if you consider the front-facing camera, which has a respectable resolution of 7 megapixels.
The iPhone is not an exception to the rule that video cameras often come equipped with built-in stabilization functions. The stabilization of the iPhone is fantastic. Hence, it is fantastic enough to generate vlogs of high quality.
The video captured on an iPhone may be rendered into a flawlessly steady movie using professional editing tools like iMovie and Final Cut Pro X, which offer remarkable stabilization capabilities.
But what about the microphone?
Even though the microphone that is built into the iPhone is good enough for recording videos of passable quality, if you're serious about producing high-quality vlogs, you'll want to invest in an additional lavalier mic for your mobile phone.
Connecting the microphone to the iPhone is all that is required for you to get professional quality in a flash—all you have to do is plug this accessory into your phone.
It can be directly connected to the iPhone's Lightning connector and delivers high-quality audio. This microphone is MFi certified, which means your iPhone and your vlog are both in safe hands.
Why Use iPhone for Vlogging?
The only reason why the iPhone may not be recommended for high-quality audio recording is the sound quality. However, we will address this issue in the last part of this article as well.
Gradation of Color
The color of the iPhone is very stunning, and it jumps out at you. When shooting in artificial illumination, it performs on par with a professional vlogging camera. Hence, it is one of the best choices you can possibly have.
Appropriate for Indoor Environments
The iPhone performs very well even when shooting in artificial illumination. Particularly, the quality of the iPhone X and later ones is a significant improvement over earlier models of Apple's smartphone.
Image Stabilization
Picture stabilization on the iPhone is also a great advantage. Yet, it is still a little bit jerky, particularly when contrasted with cameras that are stabilized by gimbals. Panning at 30 frames per second is handled well by the iPhone.
Lighting from Behind
As with most other cameras, the iPhone has trouble with situations with intense illumination behind the subject.
You end up with a backdrop that is overexposed, but it does an excellent job of applying the appropriate compensated exposure to the "talking head" that is in the front of the image. So, it's covered!
10 Reasons Why iPhone Is Best for Vlogging
1: Easy Access Anytime, Anyway
You always keep your iPhone on your person or in close proximity to you, right?
2. A Quick Time to Setup
You can start capturing professional video in the blink of an eye on your iPhone, which you can swiftly whip out of your pocket and start using.
3. No Additional Equipment
You need not bring any supplementary equipment in order to shoot. You can get by just fine with an iPhone in its stock configuration rather than investing in a gimbal or an additional lavalier mic for an iPhone.
4. Upgrade Easily to Professional Audio Quality
A simple update may dramatically improve the sound quality with very little effort on your part. The addition of an external digital wireless microphone will provide you with professional audio quality.
5. Easy Upgrade to Pro Video Quality
Simply adding a simple tool to your setup will allow you to enjoy improved image stabilization. You will have professional picture stabilization available to you in an instant.
6. Sensational Color
The video camera on the iPhone is incredible, and it outperforms the video cameras of the vast majority of its competitors. The colors are really vibrant and the video camera can easily compete with others that are widely used.
7. Simple Configuration of the iOS
The configurations of iOS are quite simple to understand. You don't have to worry about intricate menus and settings since there is only one menu to choose from, and it's quite easy to understand.
8. Phenomenal Slo-Mo
You may create a superb slow-motion movie by using 4K resolution and 60 frames per second. You may even utilize a resolution of 1080p at an amazing 240 frames per second.
9. Efficient and Secure Document Storage Making Use of the Latest HEVC Format
Using the brand-new High-Efficiency Video Codec (HEVC) file format, the sizes of the files are cut down by a significant amount. Because of this, a significant amount of storage space will be freed up on your hard disk.
10. An Outstanding Optical Zoom
The absence of an optical zoom feature is one of the most annoying aspects of earlier iPhone models. The iPhone X and later ones are the solution to the problem. Simply tapping the screen will immediately provide you with a 2x optical zoom.
The Drawback of iPhone for Vlogging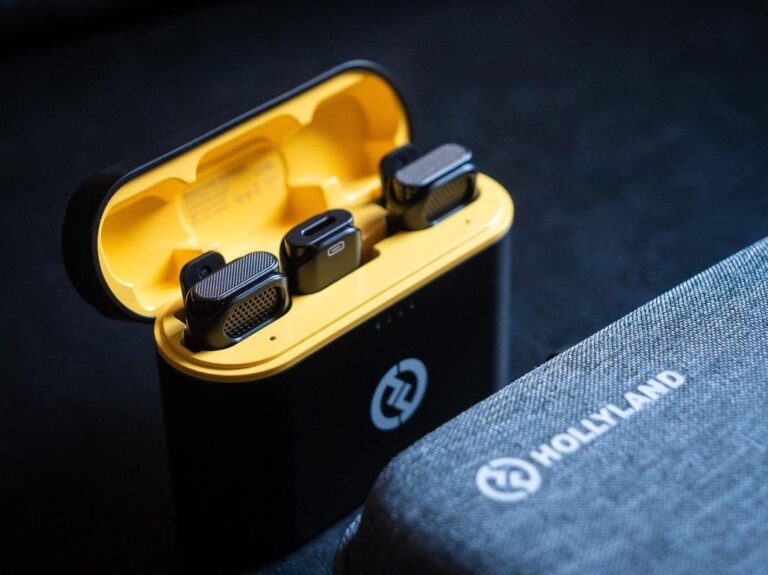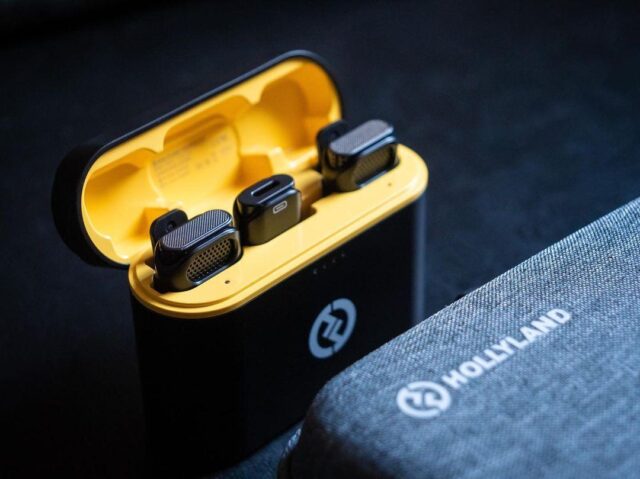 The only drawback of Vlogging with an iPhone is that the sound quality is poor. It has amazing noise-cancellation capabilities that make it the perfect choice for shooting in highly noisy areas.
Moreover, with its omnidirectional polar pattern, you can use it efficiently to conduct interviews while you're on the go.
Conclusion
Although the iPhone is definitely a really good device when it comes to shooting or vlogging while you are on the go, the sound quality is what people pay little attention to.
However, it is not something one should just put behind.
For this reason, Hollyland Lark C1 has offered enhanced capabilities that allow it to connect with any iPhone device with a Lightning connection.
Moreover, this digital wireless microphone has no trouble with wires or connections. It's a plug-and-play device that everybody needs these days.
So, what are you waiting for? Check it out now!