Popcorn? Check. Cozy warm blanket? Check. Tissues? Check.
Deep down, every single one of us loves a good old fashioned rom' com'. The storylines that give us relatable love-story twists and tales, mixed with laugh out loud one-liners. Well listen, we've got you covered. We've searched high and low for the soppiest, funny, cheesy, and lovable movies available for your viewing pleasure.
Please take a look at our top 10 list of the best romantic comedy's available on Amazon Prime.
1. Two Night Stand (2014)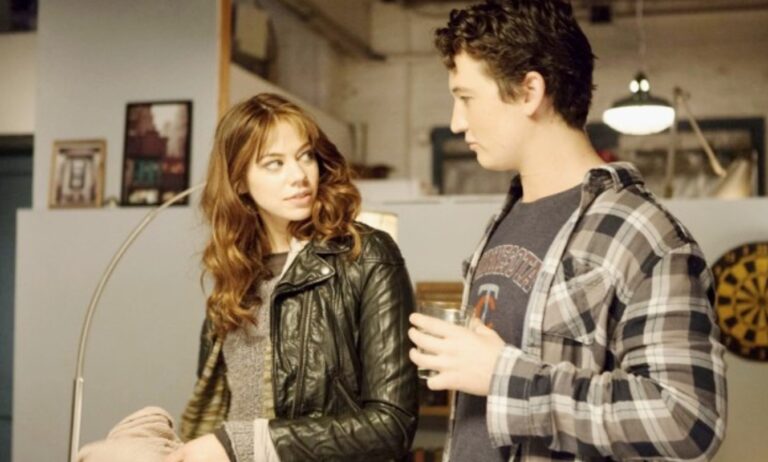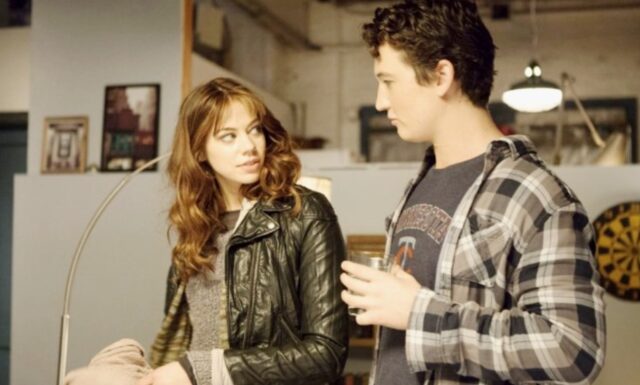 Running time – 86 minutes.
Miles Teller, alongside "Crazy Stupid Love" star Analeigh Tipton, brings us this millennial teen flick about a two, freshly single New Yorkers and an online relationship gone wrong. Alec and Megan (Teller and Tipton) two newly single young adults fresh out of failed relationships, link up through a dating app, and end up spending the night together. The carefree one night of romance gets prolonged, but not through their own choices and forces them to spend the weekend together. They decide to use time wisely and attempt to practice and perfect their skills in the bedroom. It's a lighthearted take on the modern dating world, with some tongue in cheek admiration for one another, shown in a traditional rom-com way through Teller and Tipton's noticeable on set chemistry.
2. The Big Sick (2017)
Running time – 120 minutes.
Kumail Nanjiani and Emily Gordon took their own experiences and turned the story into the script in this beautiful love tale between two young adults coming from different traditional backgrounds. A Chicago based comic, Kumail (Nanjiani), falls for a woman named Emily (Zoe Kazan) who gets put into an induced coma, during the time of which the couple is in an argument, based on the expectations of Kumail's traditional parents. This authentic, emotional, romantic comedy also features roles from supporting actor Ray Romano and actress Holly Hunter as Emily's parents, who work around the unusual feelings they had towards Kumail during the wait of their daughter's recovery.
3. Bull Durham (1988)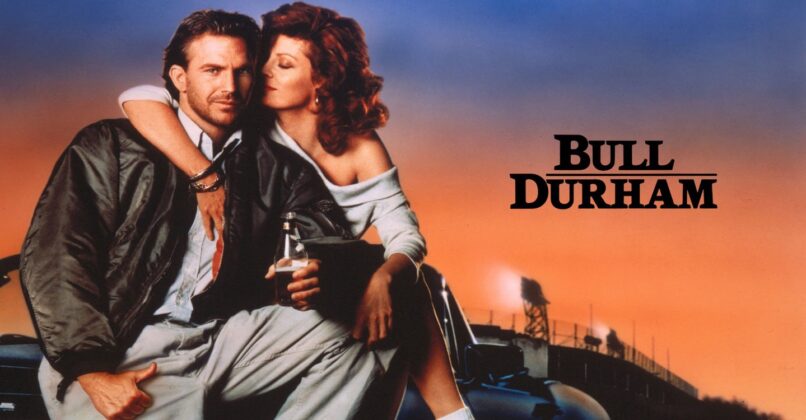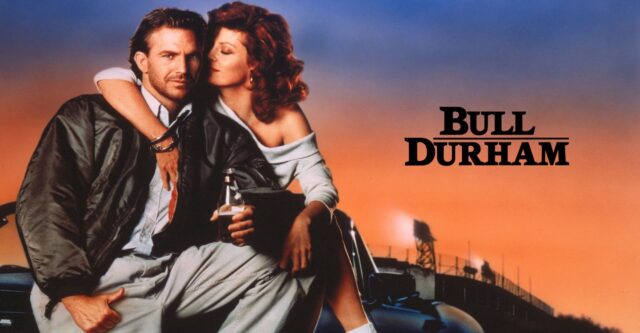 Running time – 108 minutes.
Kevin Costner stars as a has-been Baseball catcher named Crash Davis, itching to relive the peak of his career glory days in this 80's sporting, romantic comedy-drama. Davis gets asked back to the big Time major leagues to shadow and coach a big shot pitcher but instead soon finds himself falling for the pitcher's girlfriend. Sarah Sarandon plays the rising baseball stars companion but isn't all that she seems, leading both coach and student through a romantic twisting tale.
4. What If (2014)
Running time – 98 minutes.
Daniel Radcliffe and Zoe Kazan star in this delightful comedy featuring the awkward and uncomfortable young man named Wallace (Radcliffe), who gets introduced to a girl named Chantry (Kazan). Seemingly falling head over heels, Wallace finds himself filled with excitement, wondering whether the pair could form a blossoming relationship. There's just one problem, Chantry's long-term boyfriend. The story unveils through the discomfort of Wallace digging through the friend zone and the pair trying to understand each other's feelings for one another.
5. Pretty In Pink (1997)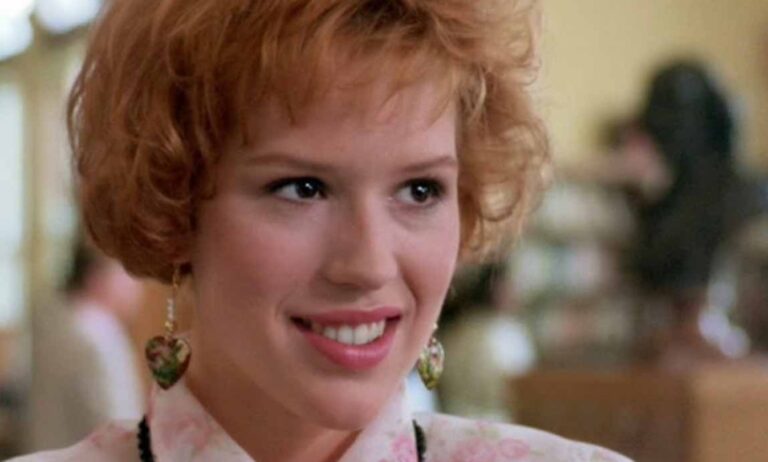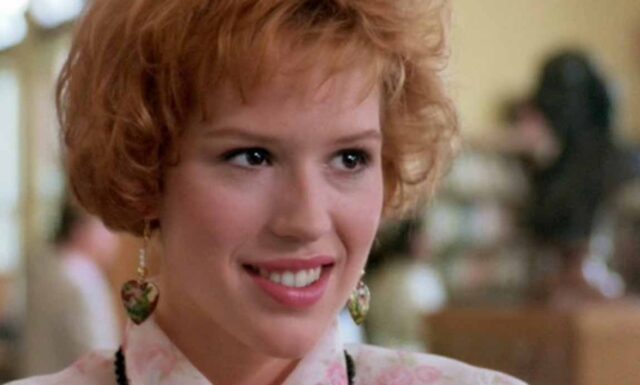 Running time – 97 minutes.
John Hughes pretty much pathed the way for what is the classic romantic comedy. In Pretty in Pink, he ticked every box with the help of Molly Ringwald and Jon Cryer. Ringwald is cast and takes on the role of Andie, a young girl who isn't happy to be associated with her family's status. Cryer plays Duckie, a long time friend of Andie and one who's hopelessly head over heels with her. Andie has eyes for Blane (Andrew McCarthy), a rich kid who attends the same school as the others. Andie and Blane begin the early stages of young blooming love; however, they are pressured by friends to bring it to an end, concluding the relationship at a school dance, with Andie realizing who she has feelings towards. A classic love tale helped with outstanding performances by Ringwald and Cryer.
6. Book Club (2018)
Running time – 104 minutes.
Diane Keaton, Jane Fonda, and Candice Bergen star in this comedy about a group of mature women who take their monthly book club to a different level by selecting: Fifty Shades of Grey to read. The story leads with each character enhancing their relationships, reconnecting with old lovers and partners, all the while becoming more comfortable and adventurous with what they learn through each page of the book—endless fun with this girl squad, gossiping gang.
7. Destination Wedding (2018)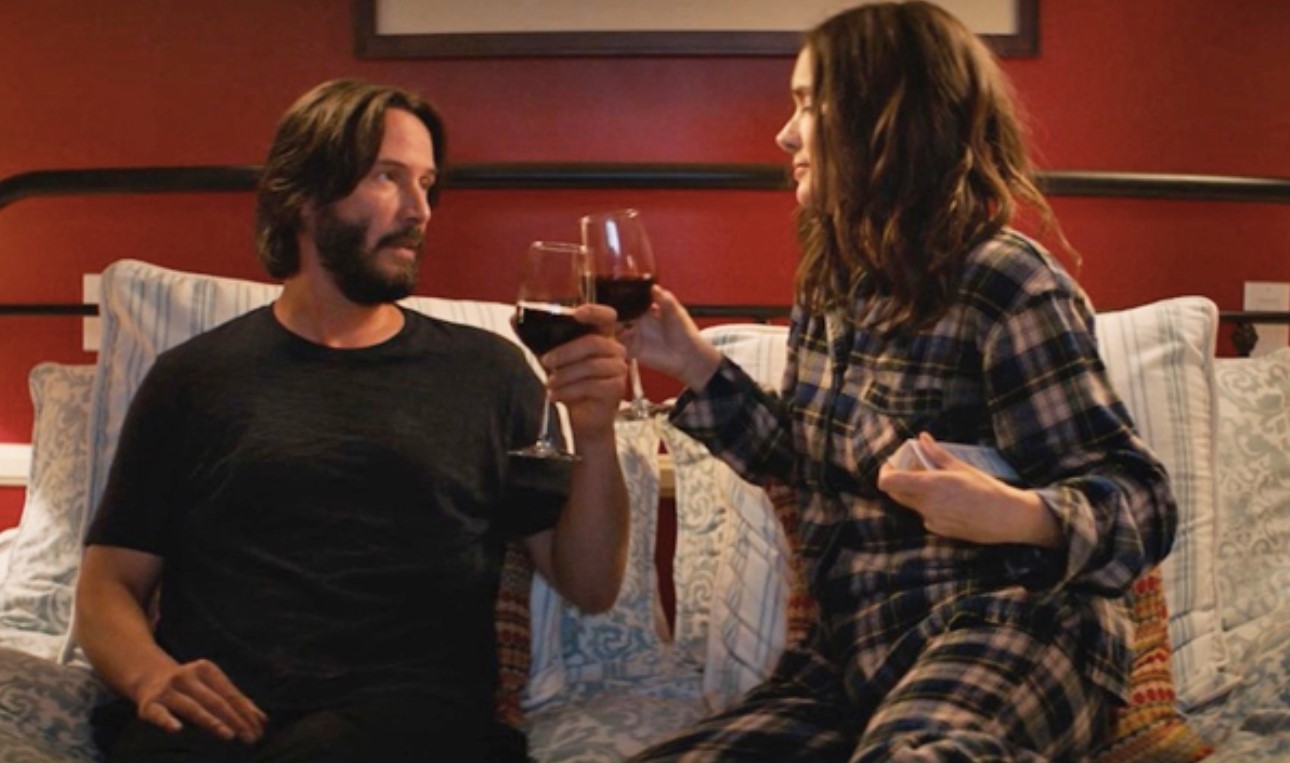 Running time – 87 minutes.
The main stars of this satirical comedy are Keanu Reeves and Winona Ryder. He is Frank, a selfish man who is compelled to be at the wedding of his half-brother. She is Lyndsey, ex-fiancé of Franks's brother also obliged to turn up at the same wedding. Not impressed with the situation that weekend brings, the two of them spent time together out of unity. Soon, they start liking each other, which opens an entirely new chapter for them and their families.
8. Home Again (2017)
Running time – 97 minutes.
In this relaxing movie, Reese Witherspoon entertains us as Alice – a freshly divorced mum. She met three interesting men involved with film production through her father, who is a famous text writer in Hollywood. By chance, she invited them to stay in her house and created a deep relationship with all of them. They became very close as a family. However, she started having feelings for one of them. The funniest part starts once her ex-husband tries to go back to her and try to sort their marriage out.
9. Harold and Maude (1971)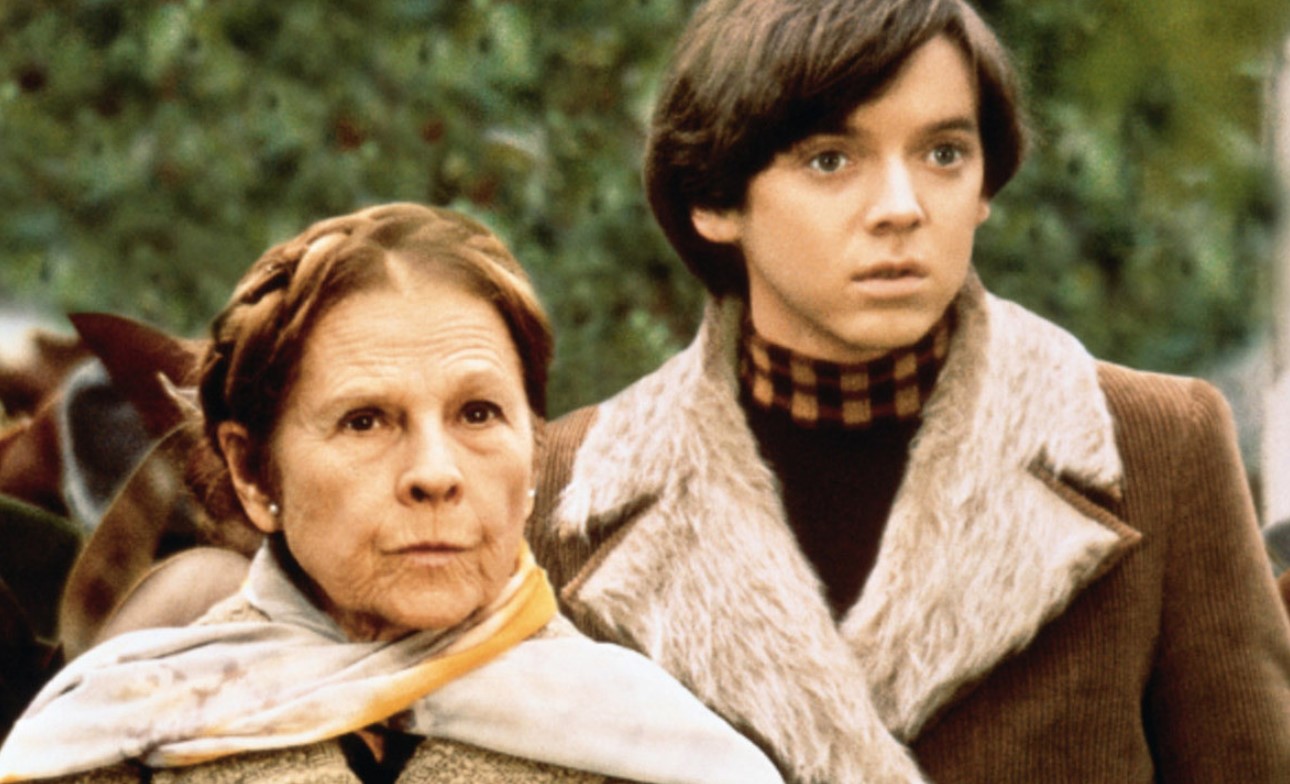 Running time – 91 minutes
The unusual romance between a young man and eighty years old women who met on a funeral. Young Harold is depressed and has an obsession with dying. Out of his misery, he attended the funeral of an unknown person to him, where the older lady Maude met him and fell in love. She still has the desire to live life with full lungs. They created a special bond and Maude advises him how to have a good and quality life.
10. Juliet, Naked (2018)
Running time – 97 minutes
This is a funny match – a love story between a woman in mid-thirties who is entirely discontent, and a wrecked rocker who recorded the only one hit in his career 25 years ago. They are Tucker Crowe (Ethan Hawke) and Annie (Rose Byrne). However, Annie is stuck in a long relationship with Duncan (Chris O'Dowd), and he is crazy about Crowe's music. Their lives start to cross interesting paths when an old song becomes popular again in a different version. The song is making Annie realize her feelings towards the artist. The circumstances are presented amusingly, missed, and taken chances spiced with a few romantic actions.
So that's our choice of Top 10 romantic comedies available on Amazon Prime. We hope you found something suitable to relax and unwind to, sniffles giggles and all!