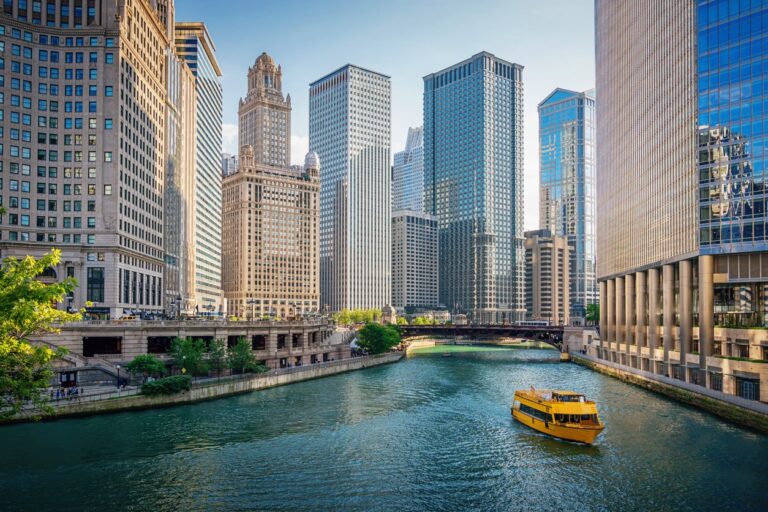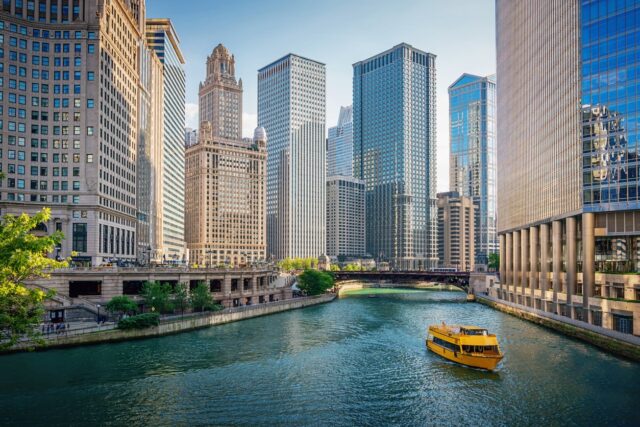 You're probably already convinced that corporate apartments are the best choice of accommodation when traveling for business and are actively looking for one for your upcoming trip to Chicago. Good news; you are at the right place.
In this article, we explore everything you need to know about finding the best corporate accommodation in Chicago as an international business traveler. Only book a place if it meets the following five conditions. This guide has been made by Blueground.
Comfortable furnishings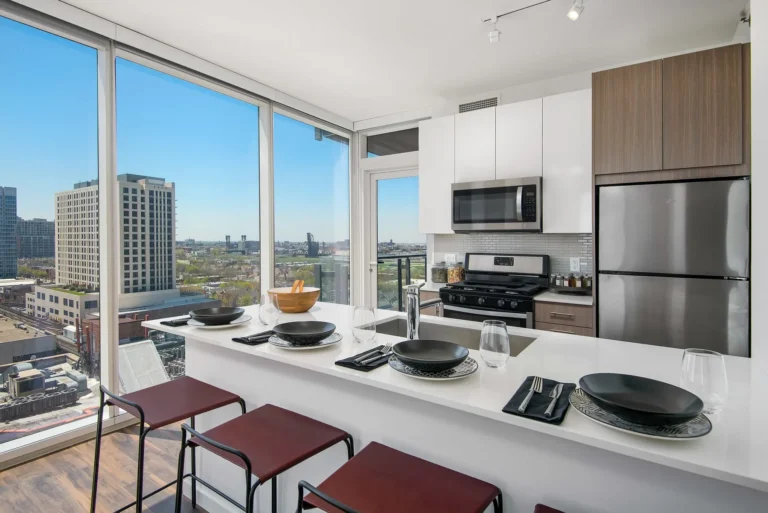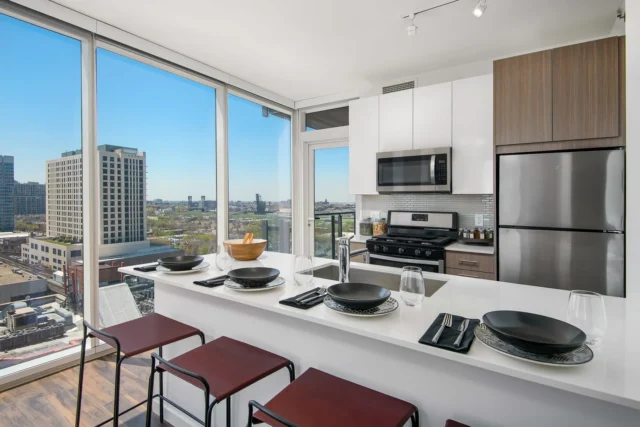 As an international business traveler, you want to look for an apartment that is fully furnished. This is a lot easier than transporting household goods and furniture, especially if you'll be staying in Chicago for a short time, say a couple of weeks or months.
Corporate apartments come with all the amenities that make up a home. They also provide an authentic residential experience that helps you transition faster and get right to business within a short time. It is your home away from home where you can get work done when you can.
The best rentals are outfitted with furnishings and décor such as kitchen appliances, furniture, beddings and washer of a fully functional home. There could be more appliances like a microwave and a toaster. Some even come with a luxurious bathroom and a spacious bedroom. But you need to have what you need in a normal home before checking the extravagant additions.
Ensure that everything is comfortable and working. This could be a clean bathroom, a comfortable sofa or bed, fast and reliable internet connection, and sufficient kitchenware. These little comforts can go a long way in making your business trip productive and less stressful.
Location
Location plays a crucial role in finding the best apartment. Being close to wherever it is that made you travel to Chicago must be your preference. The last thing you want is to be late for an important meeting because you must use public transportation or drive for kilometers to get to the meeting.
Narrow your apartment search to the specific area where most of your business will take place. Look at the commute to work from different points near the city to determine the area that has the shortest distance. If you have to drive, ensure that it's the area with the least amount of traffic.
Also, ensure that the apartment is close to other essential places like grocery stores, malls, and restaurants. This will make your life easier when you want to explore the city.
Usually, most business trips will need you to be near the city center for better access to luncheons and business meetings. Fortunately, most corporate apartments are located close to the city center which means short commutes to most places.
Amenities available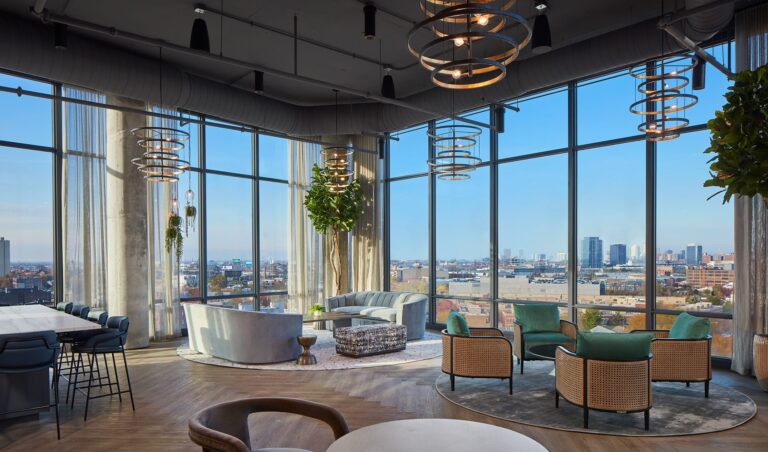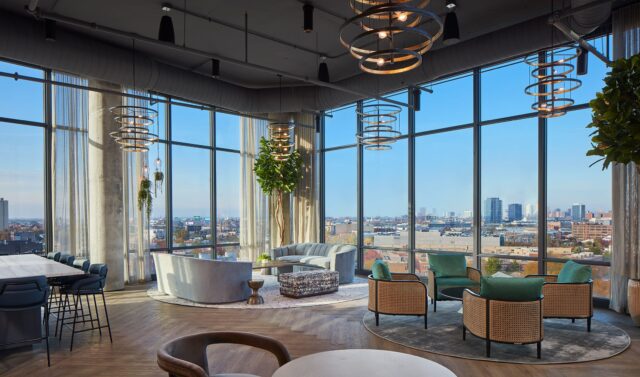 Additional perks and features can significantly improve your experience when visiting a new city. Services such as housekeeping can help reduce the workload allowing you to focus on work.
Make a list of all amenities and extras that are important to you. This could be a pool, washer and dryer, a gym, free Wi-Fi, and parking. Because of the condition of the world today, the internet would be the most important thing to have in the apartment you'd be staying in. But all of these would contribute to a better working environment to ensure that you can finish your work. These would also lessen the stress you could encounter during your business trip.
List them by order of priority because there is a high possibility that you will not find all of them in one apartment. Ensure that the apartments you're considering or already exploring provide some of these perks, especially if you'll be staying for some time.
Parking
Parking is always an important aspect of a good apartment. In a big city like Chicago, paid parking can cost you over $25 daily. If you're staying for a while, this can be very expensive.
If you'll be leasing a car to help ease you're moving around while in the city, ensure that the apartment you choose provides safe and secure parking options. If not, assess how safe and accessible street parking is from the apartment. You must be able to rest easy and relax knowing that your car is safe.
Space and capacity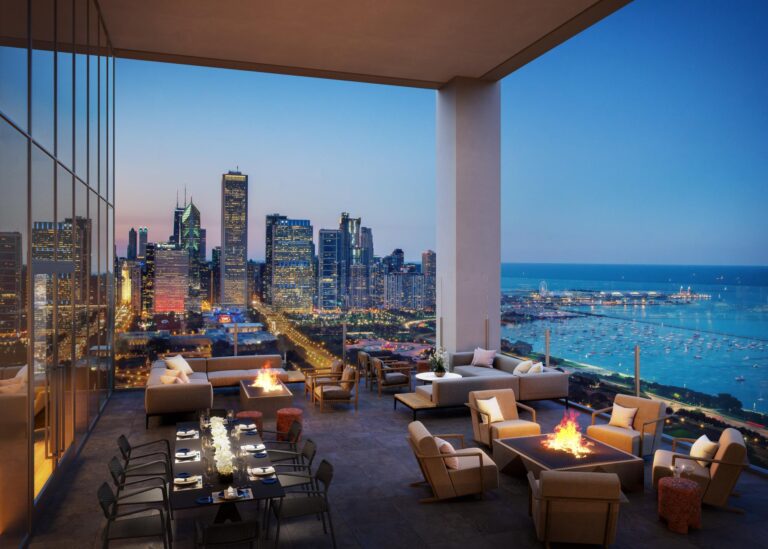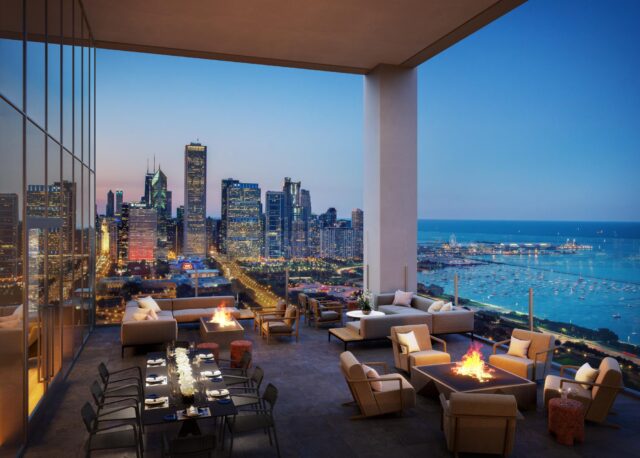 It is important to think about space when looking for an apartment. It may seem irrelevant if you're traveling alone and for one or two days, but staying in a small space for a long while during an extended business trip can be stressful.
The primary reason why business travelers choose corporate apartments instead of hotels is because it is more expensive to rent out several hotel rooms than an apartment with several bedrooms. Think about the number of bedrooms you want your apartment to have, especially if your family travels with you on your business trips.
Also, ensure that the rooms have enough space for all your needs. It will be much easier to entertain guests, hold meetings, and separate your work and sleeping areas if the apartment is spacious. You should have enough room to relax, work and maybe do other things like exercise and have fun.
Besides, since you'll be working from home, it will be easier to convert one of the rooms to be your office if the apartment has an extra room.
Conclusion
When traveling for business, your comfort is key to the success of your work. Don't just rent an apartment because it's highly rated or cheap. You should take a look more on what you can do in your corporate apartment than just work. Of course, there would be a lot of factors that would be considered other than the ones listed here like looking at the pricing of apartments. Safety and security would be very important as well. Make sure that you are safe wherever you go. Take time to do your research to ensure that you get everything you want from the apartment. Good luck!