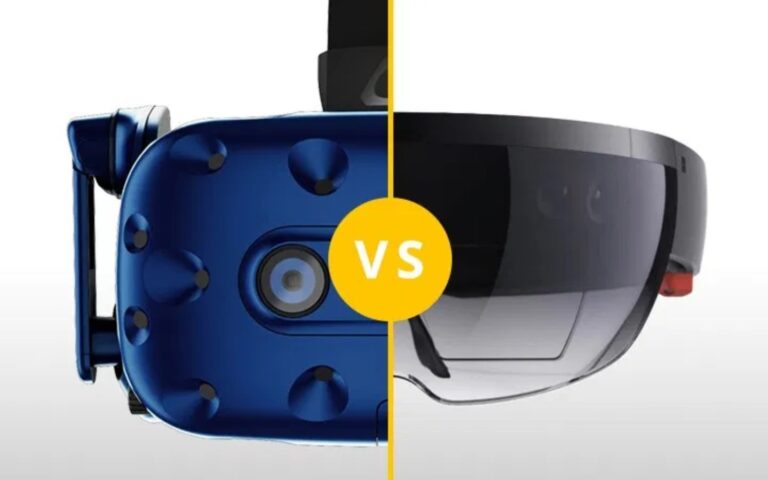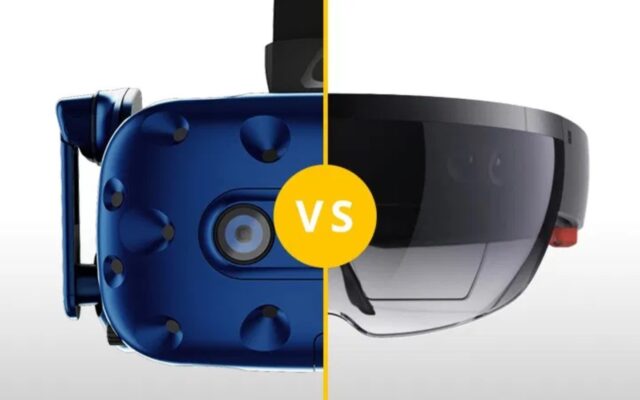 Augmented Reality and Virtual Reality are the two evolving technologies transforming the world for good. Both are often used in conjunction, and many may interpret them as the same technology; however, the reality is a little different.
Augmented Reality(AR) is an enhanced form of reality that uses technology to add digital elements or digital information (text or images) to a live view of something more often through a smartphone camera. AR is generally used in apps for smartphones, laptops, and tablets. Snapchat lenses and Pokemon Go are the best examples of apps that provide AR experiences.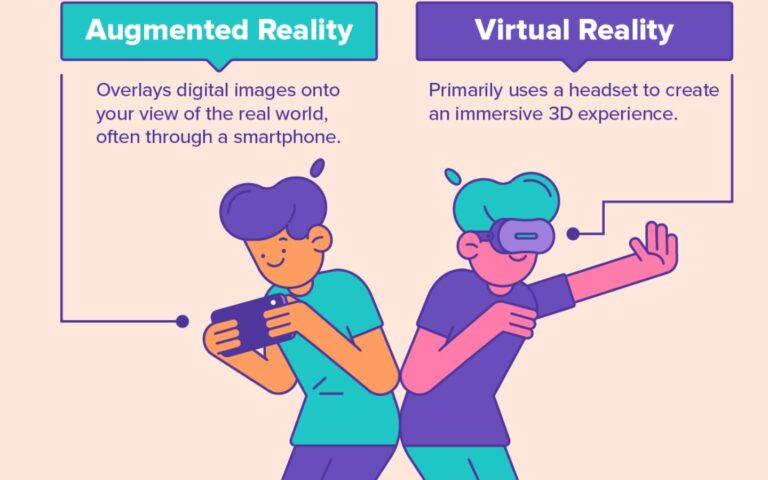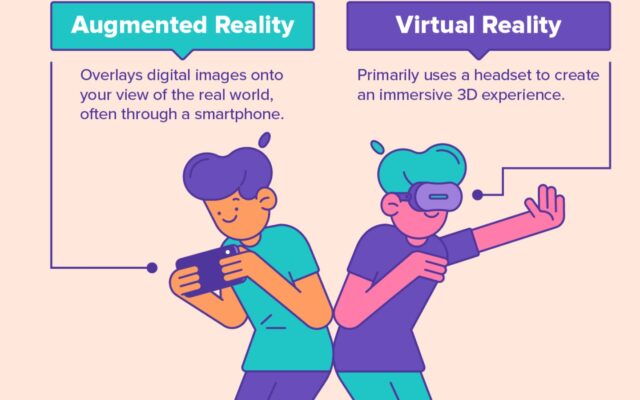 Virtual reality is an experience that uses computer technology to develop a simulated environment, which can be similar or completely different from the original form. VR provides users digital experience. VR can be an actual place photographed and inserted in the VR app, or it can be an artificial scenario, say, an animated scene. To experience or view Virtual Reality, you need special VR headsets such as HTC Vive, Oculus Rift, Samsung Gear VR, and many more. Most probably, the headsets are connected to a console or PC, which enables the virtual experience.
The main difference that underlies between AR and VR is that AR keeps the real world at the center and only improves it with added digital details, thereby augmenting your environment or reality. In contrast, VR is thoroughly immersive and tricks your brain into believing that you're in another world or a different environment.
Let's discuss how far these two technologies have come and the future that awaits.
1. AR and VR in Healthcare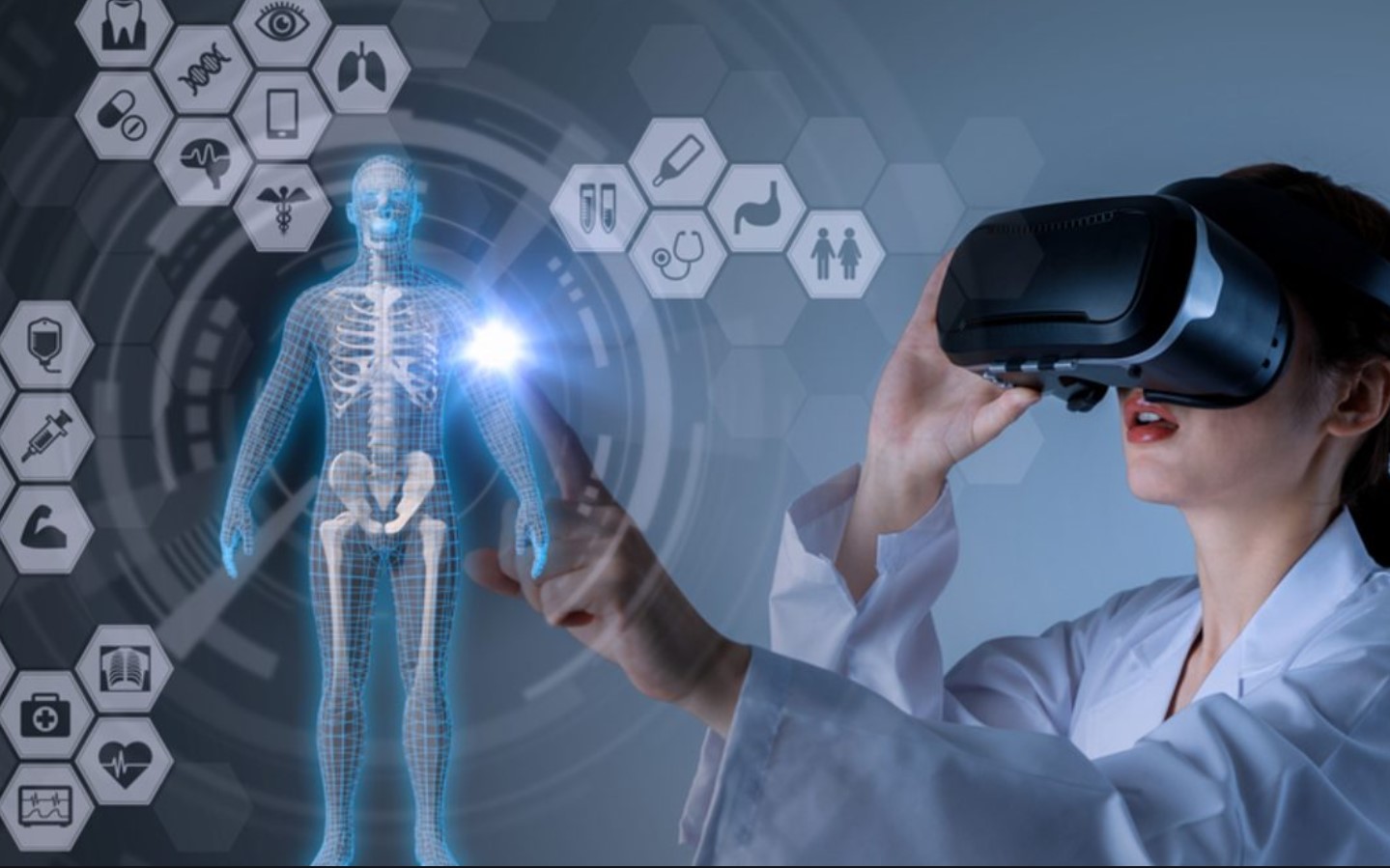 AR and VR are anticipated to have a revolutionary impact on the Healthcare industry. As per recent reports, Augmented and Virtual Reality in Healthcare Market is expected to grow from 0.8B USD in 2017 to 6.5B USD in 2025. There are plenty of examples of AR-VR in healthcare that transforms the way surgeons are trained to reduce anxiety and depression in children and adults, helping patients with PTSD and much more.
VR has been proven to be highly productive in the early detection of Alzheimer's disease.
A study carried out by the University of Cambridge that used a VR-based navigation test on patients shows that this test is more accurate in detecting mild symptoms of Alzheimer's disease than the best cognitive tests currently used. In partnership with Microsoft, Philips has designed an AR innovation in image-guided therapies(Philips-Microsoft Hololens 2), which has revolutionized how physicians interact with each other and patients. At GoodFirms, you'll find a top list of AR and VR companies if you are looking to integrate AR and VR into your business.
2. AR and VR in the Travel Industry
AR and VR can drastically improve the Travel industry by providing excellent and personalized customer services to travelers. For example, AR apps are highly beneficial for travelers, whether it reduces language differences or improves travel experience. Once such an app is integrated with Google Maps, you can easily search for a tourist attraction or any random place. Moreover, installing augmented reality screens on tourist spots can provide additional imagery and cultural details to transform the visitor experience further.
VR can give you a travel experience without even moving out of the house. Of course, the feeling is not the same as the real-world experience, but it gives you a sense of how the place you want to visit looks like and what it has to offer. One such example is the Google Earth VR, which, when used with the suitable VR headset, can enable you to travel anywhere on earth – from pyramids of Egypt to the Las Vegas tour in South USA, without stepping a foot out of your comfort zone.
3.  AR and VR in the Education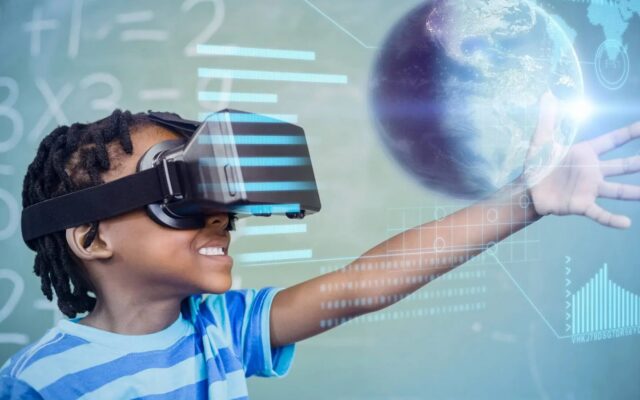 AR and VR hold more potential to drive more students into the classroom by creating more exciting and interactive classroom experiences. Using Virtual Reality, students in underdeveloped rural areas and healthcare institutions can participate in the virtual classroom activities in a much more engaging and productive way than traditional online learning classes. More importantly, teachers can quickly develop an interactive and immersive learning atmosphere, enabling students to traverse the unfamiliar parts of the globe, enter the human body, or explore the ocean bed. Integrating these two technologies with education makes learning more enjoyable, fascinating, and engaging.
"Actions speak louder than words." Thus what we see and explore through our own eyes is much better than what we only learn by reading books. Additionally, many museums are offering virtual tours through their respective platforms. For example, the National Museum of Natural History, a famous museum in Washington, provides a virtual tour through its platform WebVR. This type of virtual tour can boost the learning experience of students to a great extent.
4. AR and VR in the eCommerce Industry
AR and VR combinedly have revolutionized the shopping experience of online shoppers in many engaging ways. For example, retailers have started developing virtual stores or virtual showrooms. These showrooms allow the users to have the same experience they get when they walk into the doors of physical stores, but by relaxing at home. eBay launched the world's first VR department store in Australia in partnership with Australian retailer Myer, where shoppers can shop products from Myer without leaving their home.
Using AR integrated apps, you can experience how a product that you're considering to buy would look as if it were physically present in your room, like a Portrait on your wall. Providing the facility to the shoppers by making them familiar with how things they want to shop will fit in their environment, AR provides improved visualization than the stores.
IKEA, a Swedish multinational furniture company, has launched an AR integrated app known as IKEA Place, which allows consumers to visualize how a specific piece of furniture will fit in their homes.
Wrapping Up
AR and VR are two rapidly evolving technologies, and big names like Apple, Google, and Microsoft are working on creating new products integrated with these two technologies. According to Statista, the market for AR technology is flourishing and is anticipated to reach USD 18B by 2023. Also, the demand for VR hardware and software is projected to reach USD 16B by 2022. These two technologies are less economical, but as the research grows, it is expected that this will reach the audience of all the classes.